Archive for Wedding Photography
Kristina and Ray got married at the historic Taylor-Grady House on a gorgeous Monday in Athens, GA! They both share a love for the era of the 1920's to 1940's, and their wedding definitely captured that love. Kristina's dress was a perfect fit for the day with her hi-low hemline and adorable blue shoes!

These two met while working on the tv show Person of Interest on the streets of NYC. They were paired together to walk across the street and at the end of the day Ray gave Kristina his number. Even though Kristina is very old fashioned, she decided to take a chance and sent him a message. The next week they met for Thai food and have spent almost ever day since together. They connected through a love of the arts, vintage times, music, and life, and they incorporated all of those things into their wedding day. It was one of the few times I have seen a couple's personality really shine through in every aspect of their wedding day!
Kristina's favorite memory from her wedding day was the ceremony. "After almost a year of planning it all came together! Walking down the aisle with my father, the words that were spoken by everyone who supported us and the words we spoke to each other. The music was also an important part of our vision for the ceremony and it was perfect!" Ray said his favorite memory was their first dance as well as his grandparent's dance, and pretty much all of the dancing and music from different decades. He said, "It created the fun party we envisioned. Also seeing Kristina for the first time."
Kristina had a pin of her great-grandmothers pinned in her dress as a special heirloom.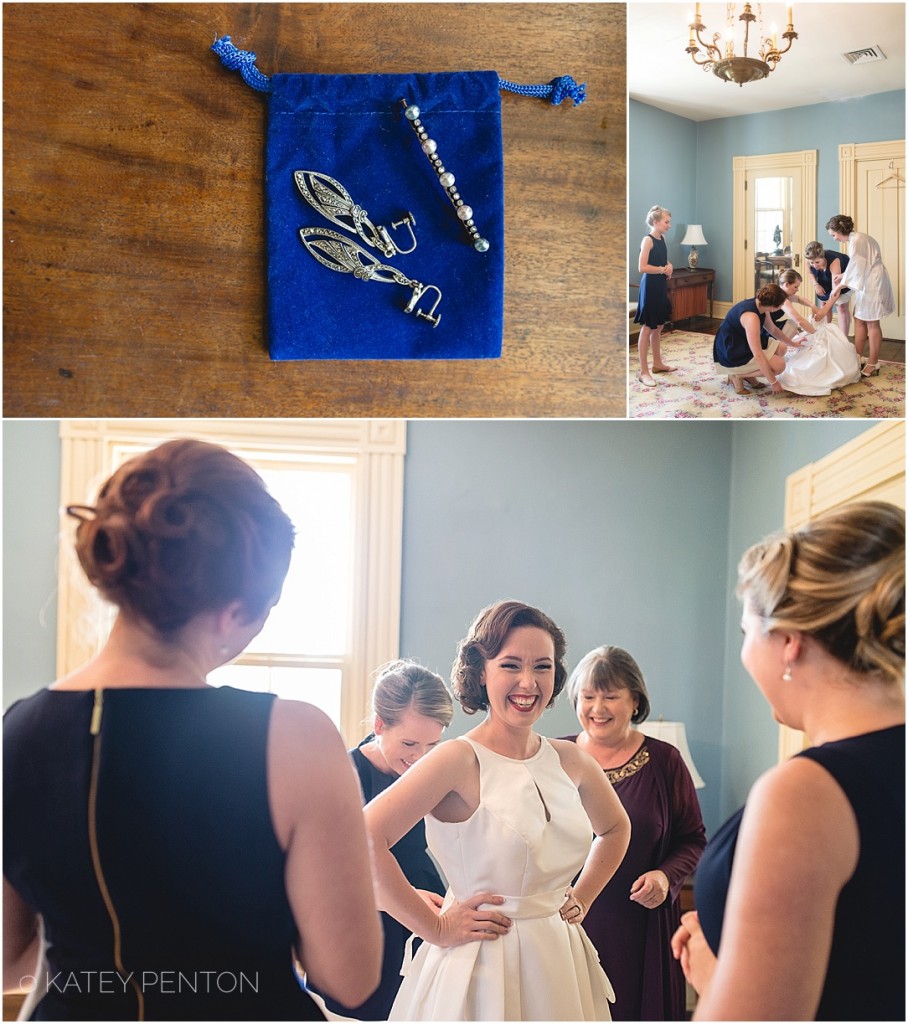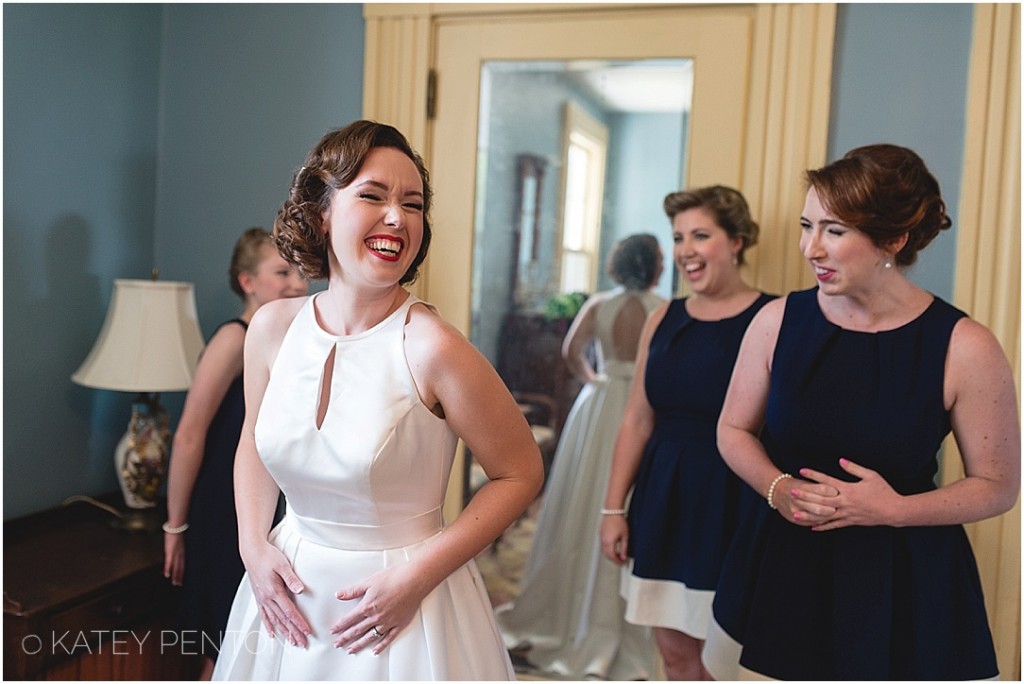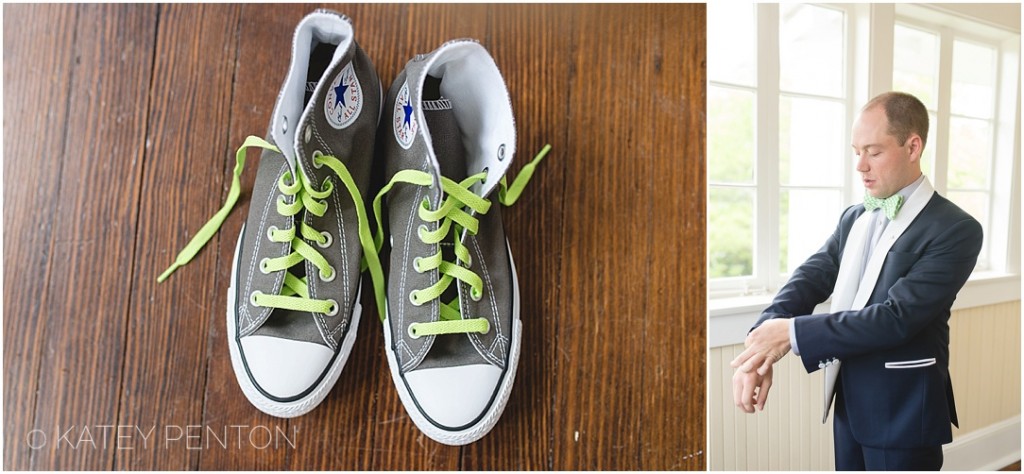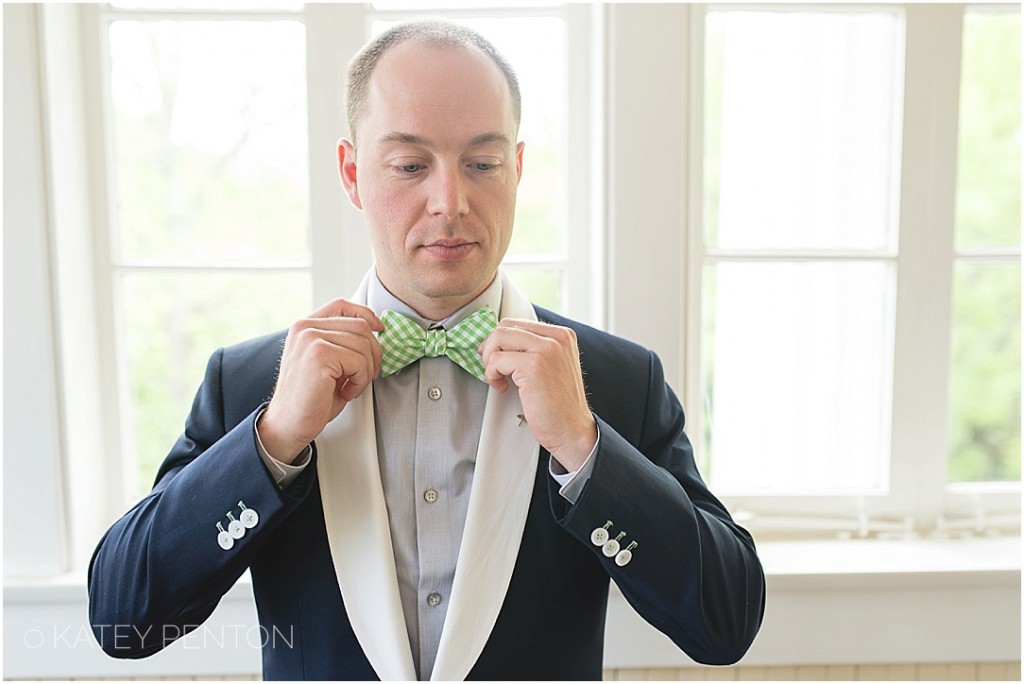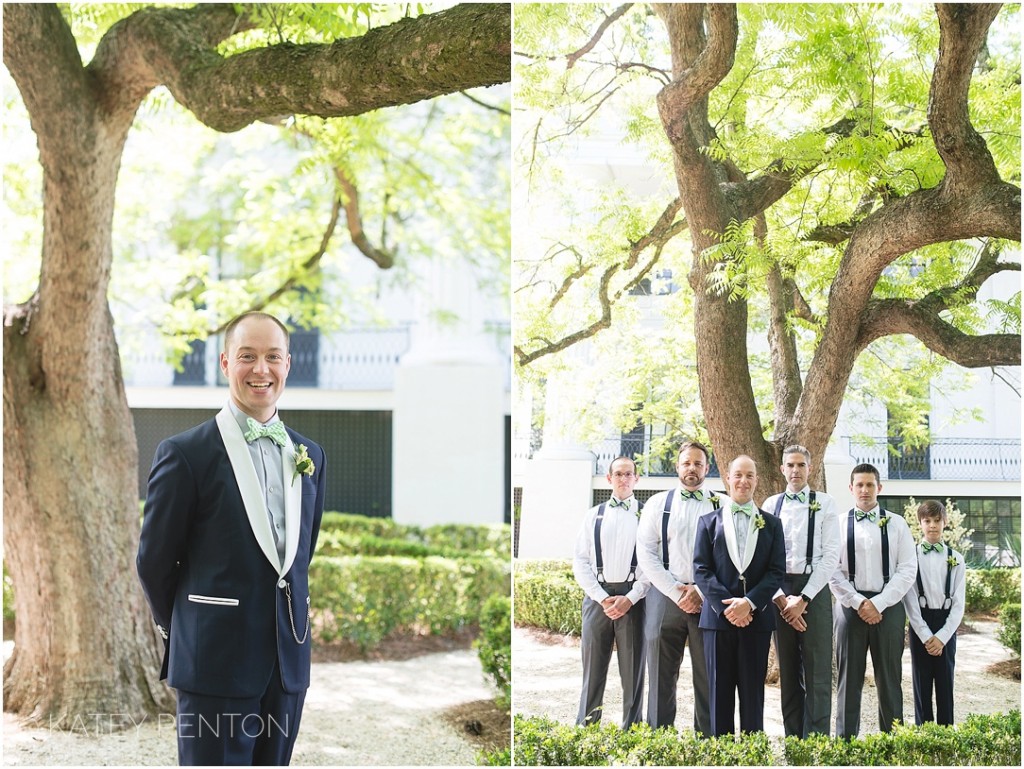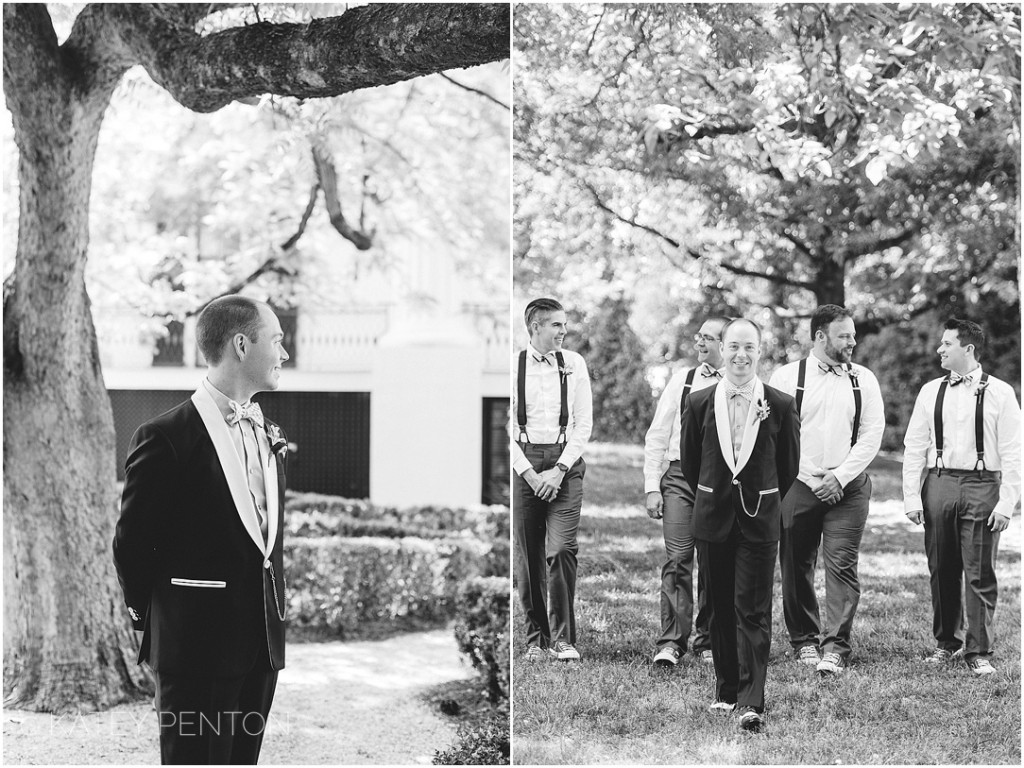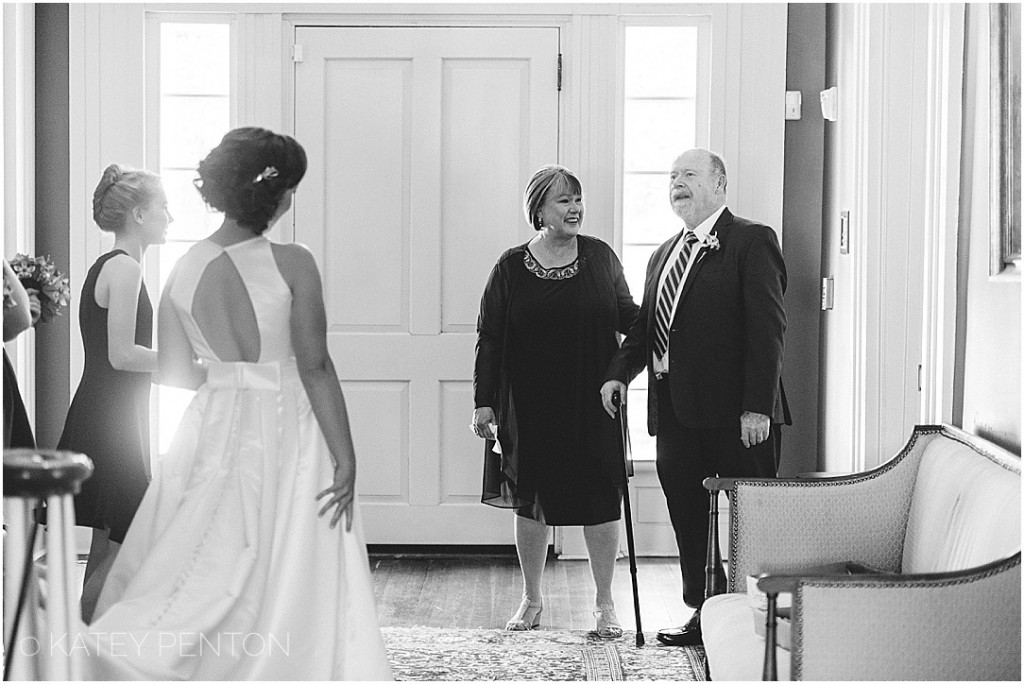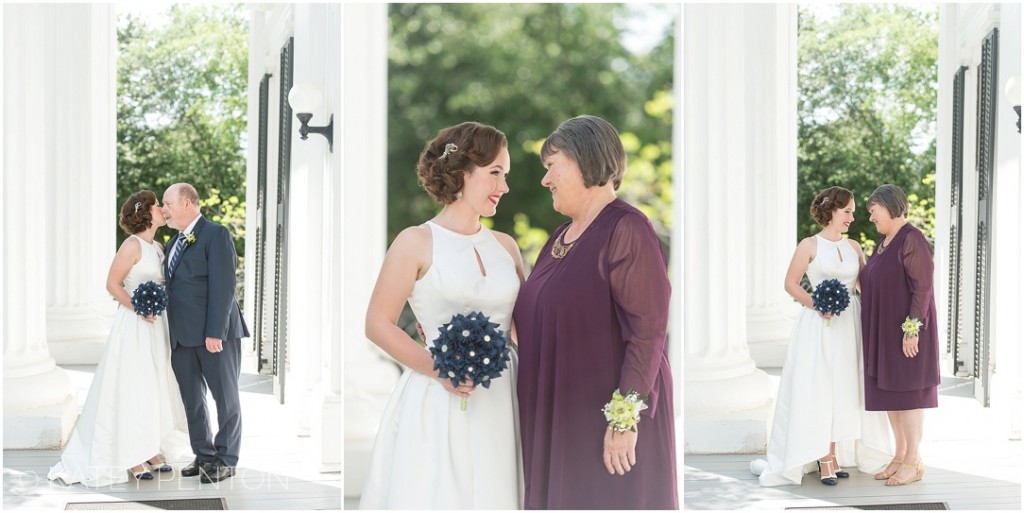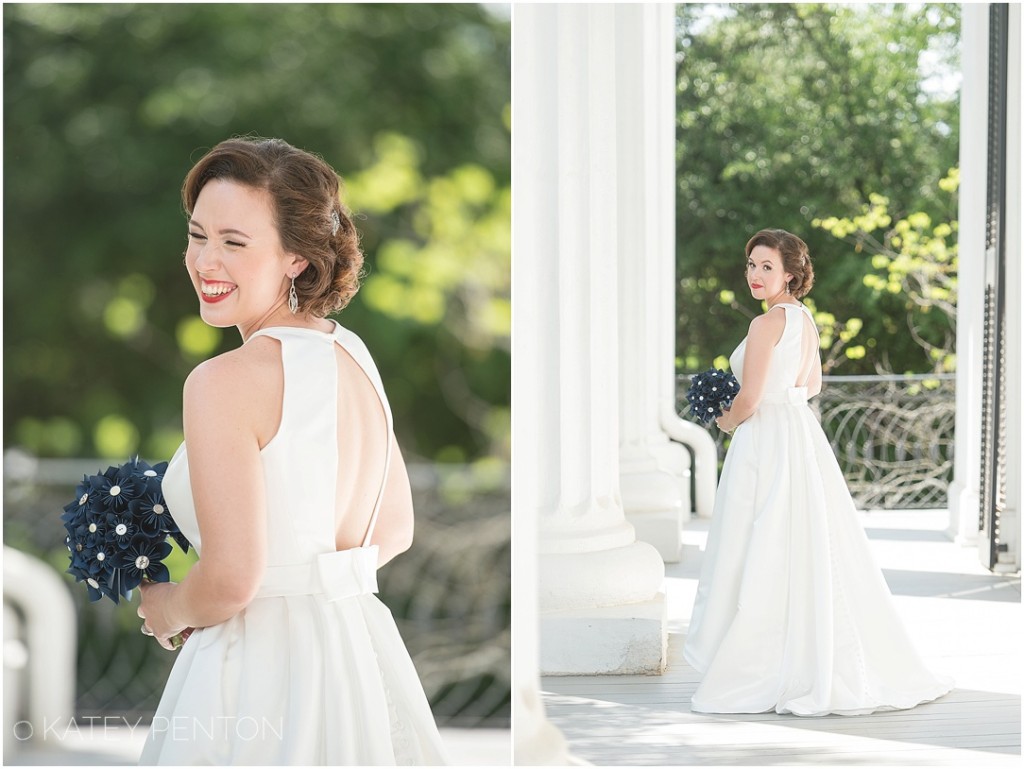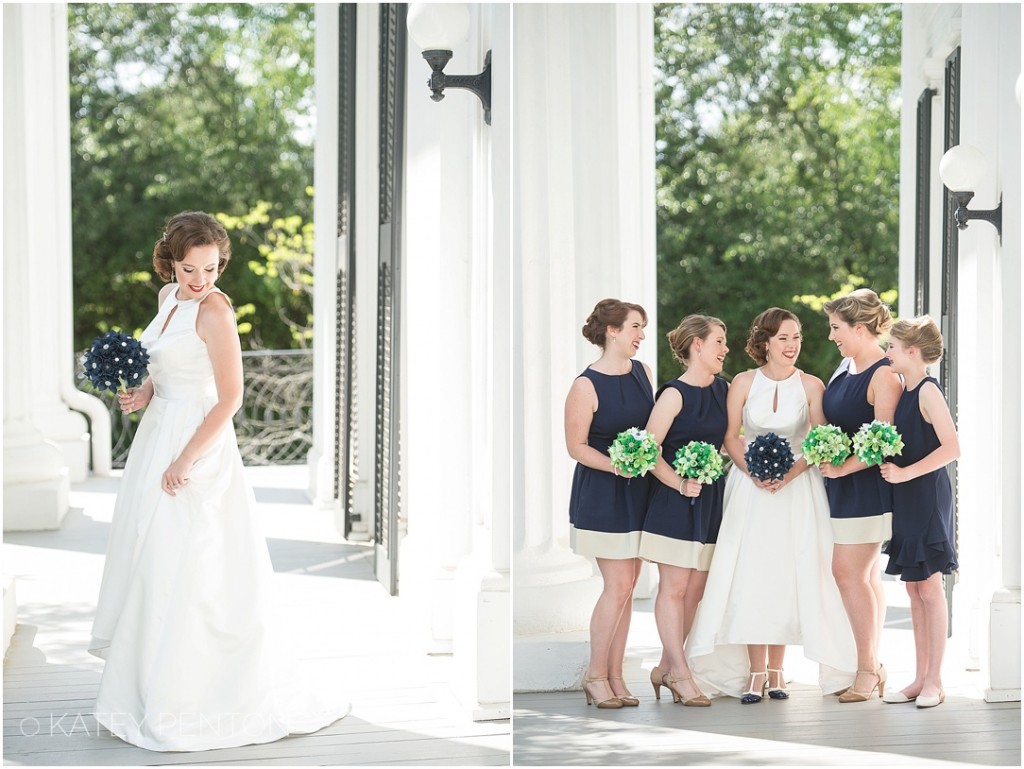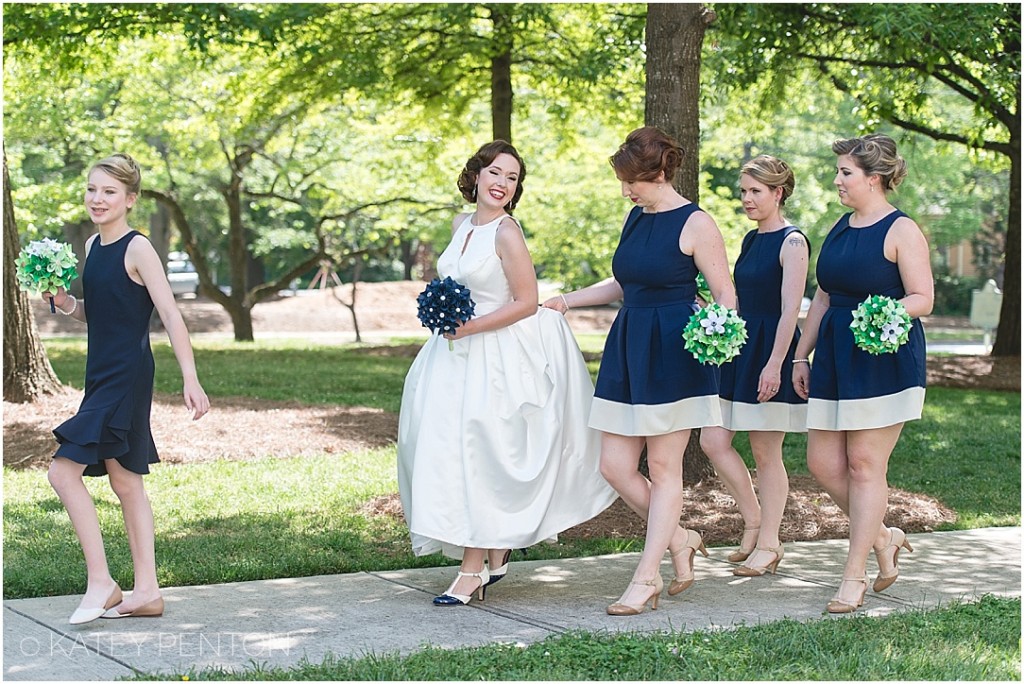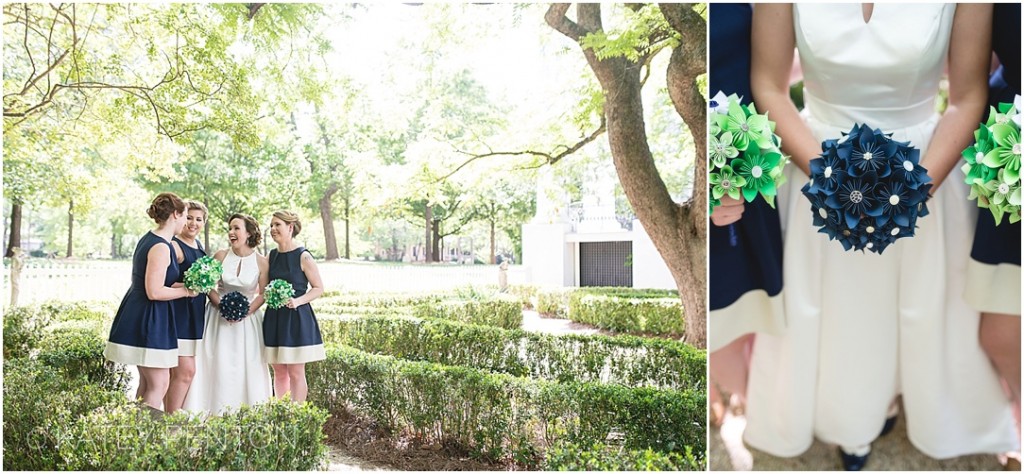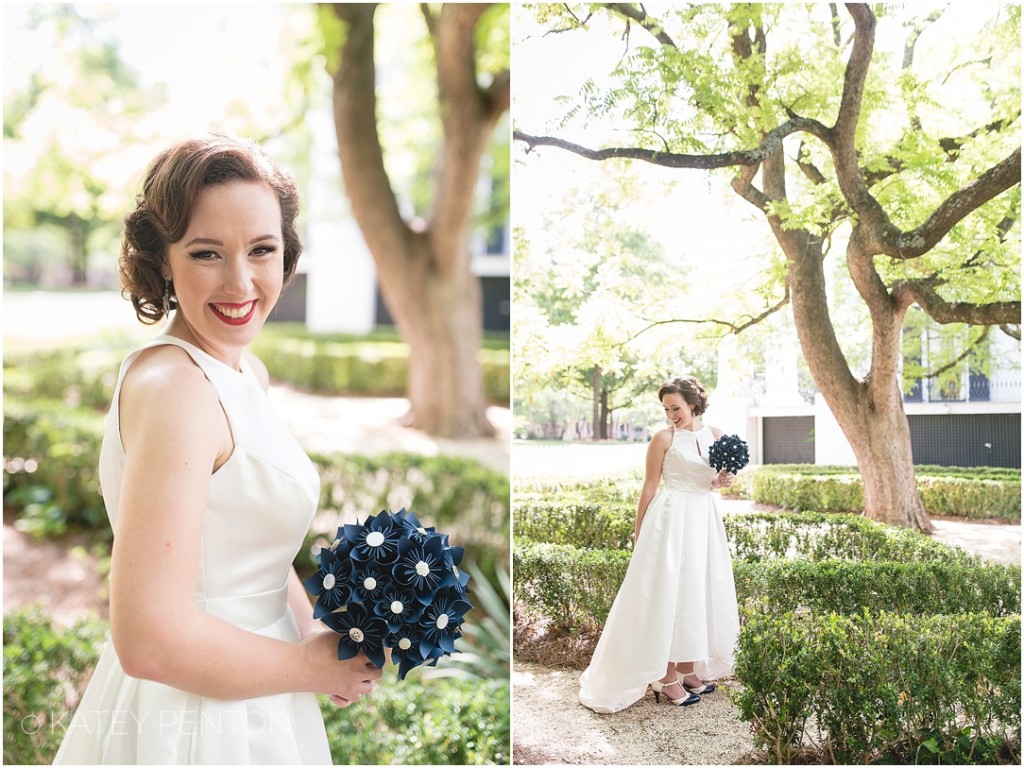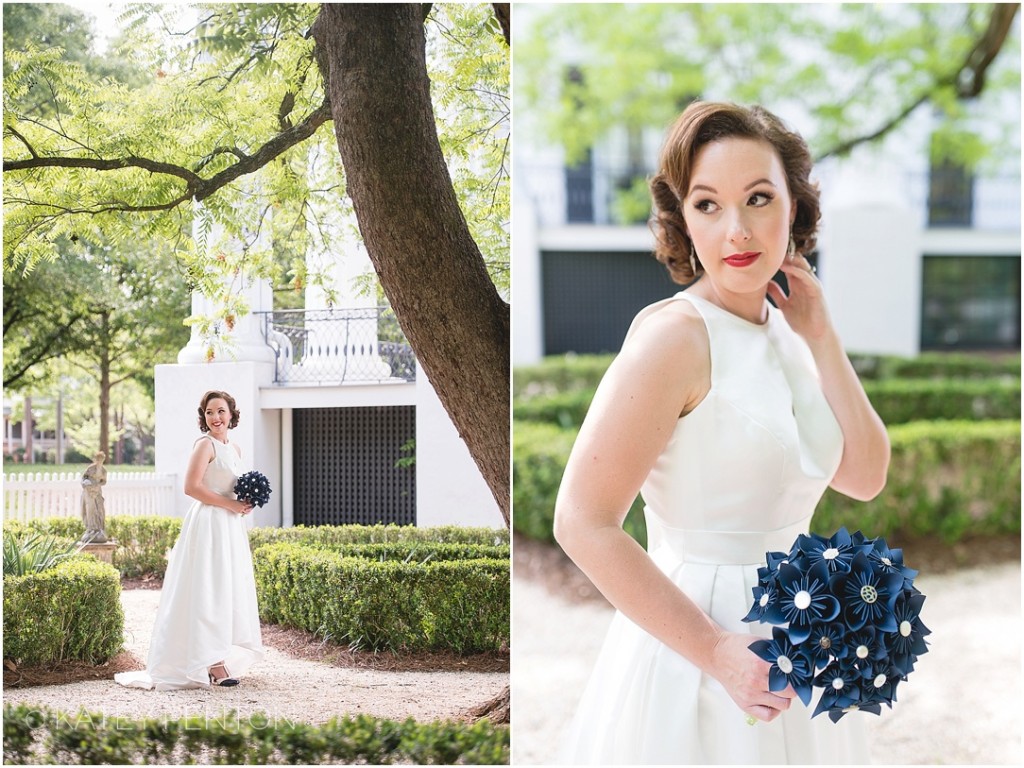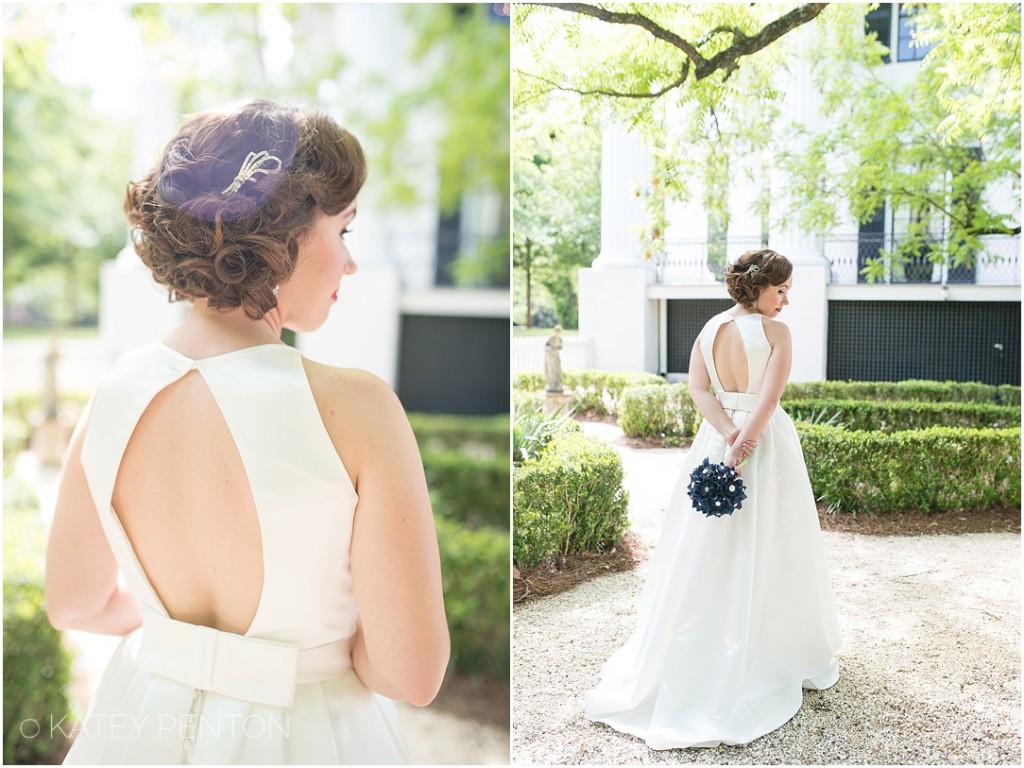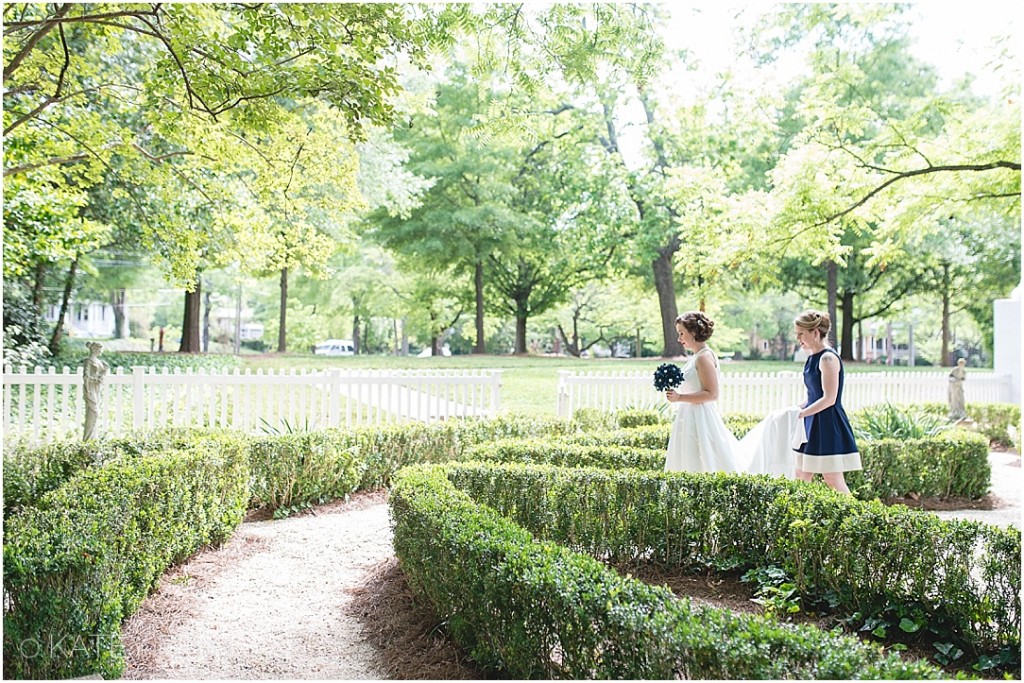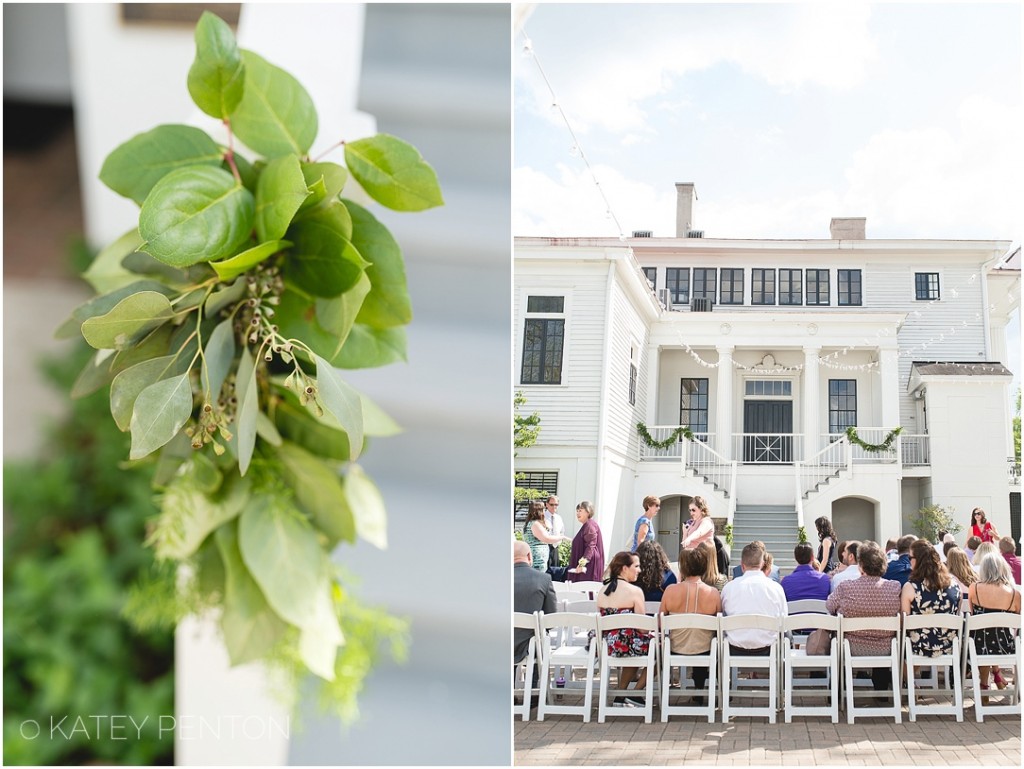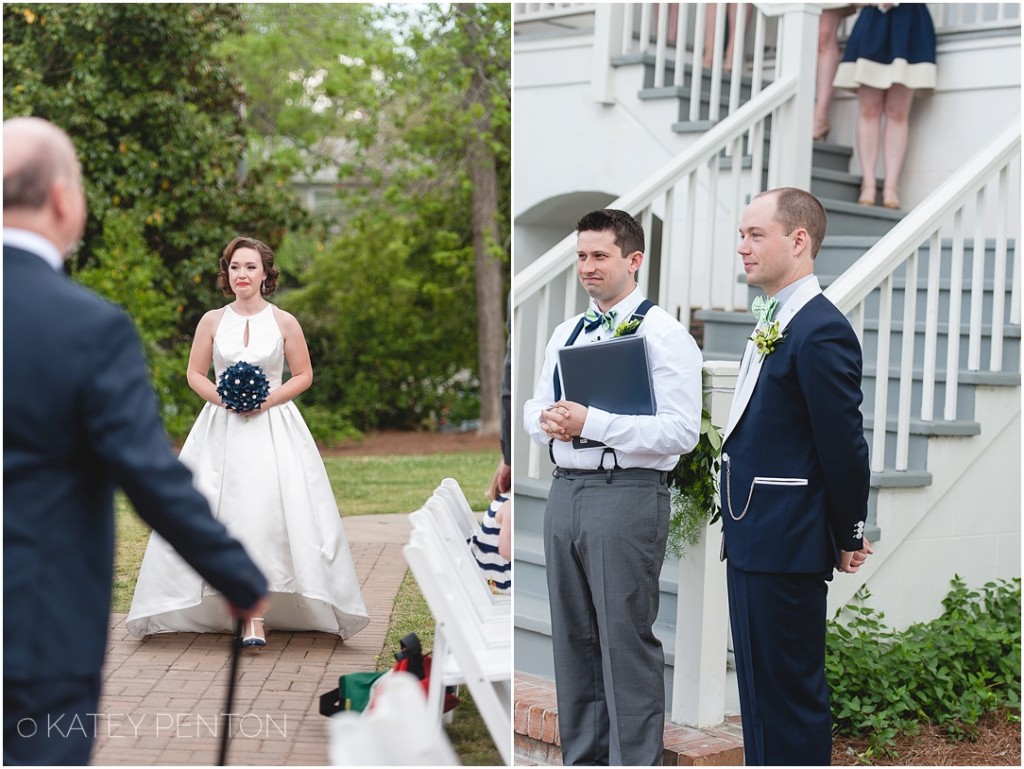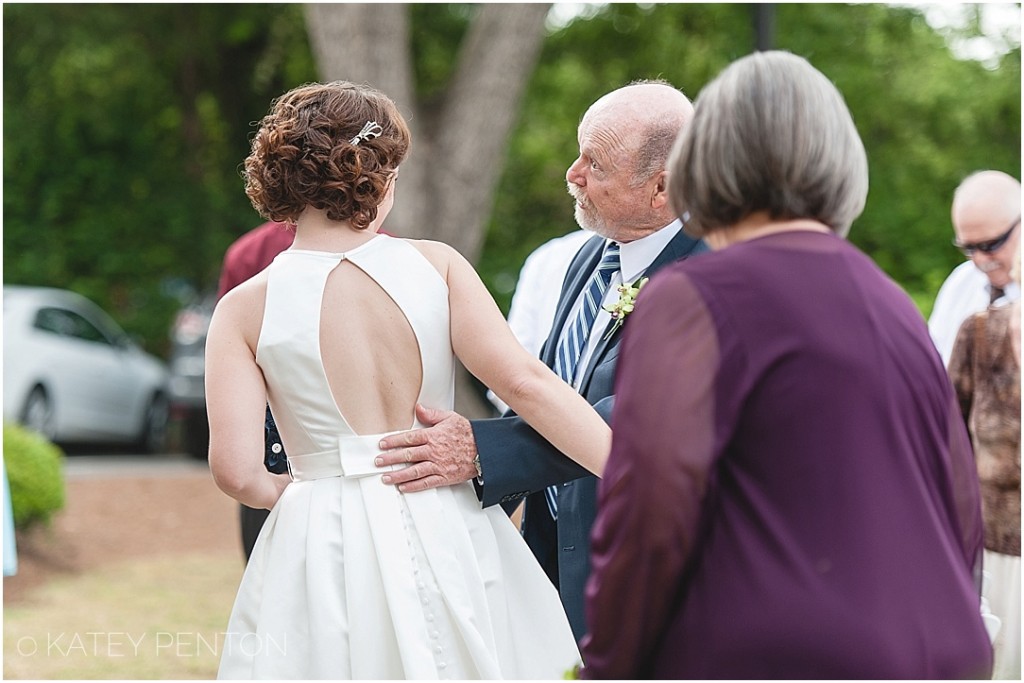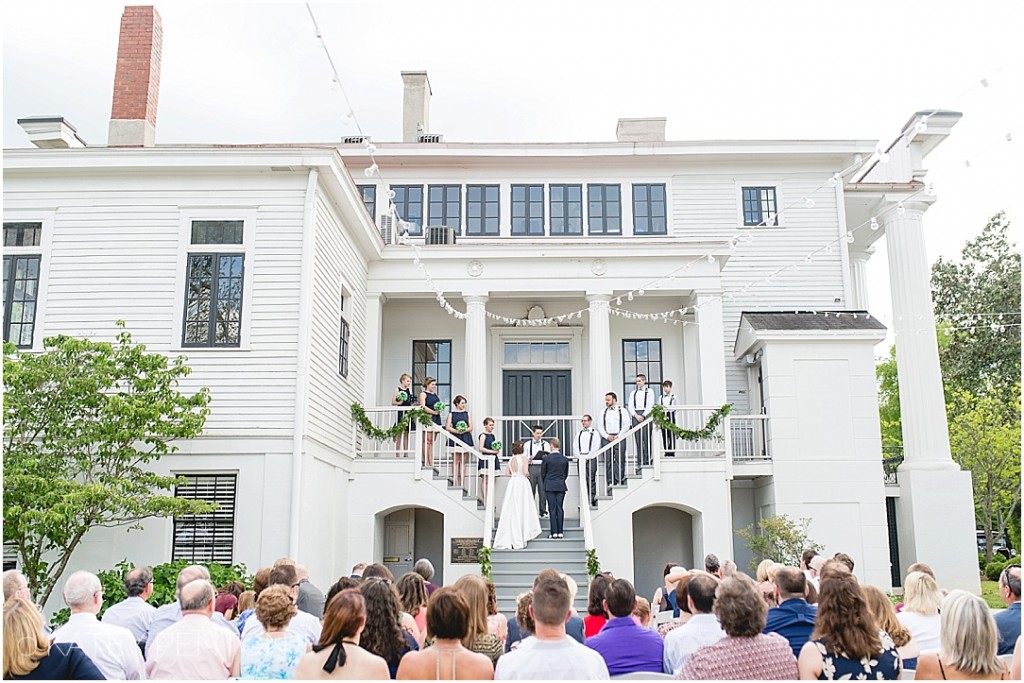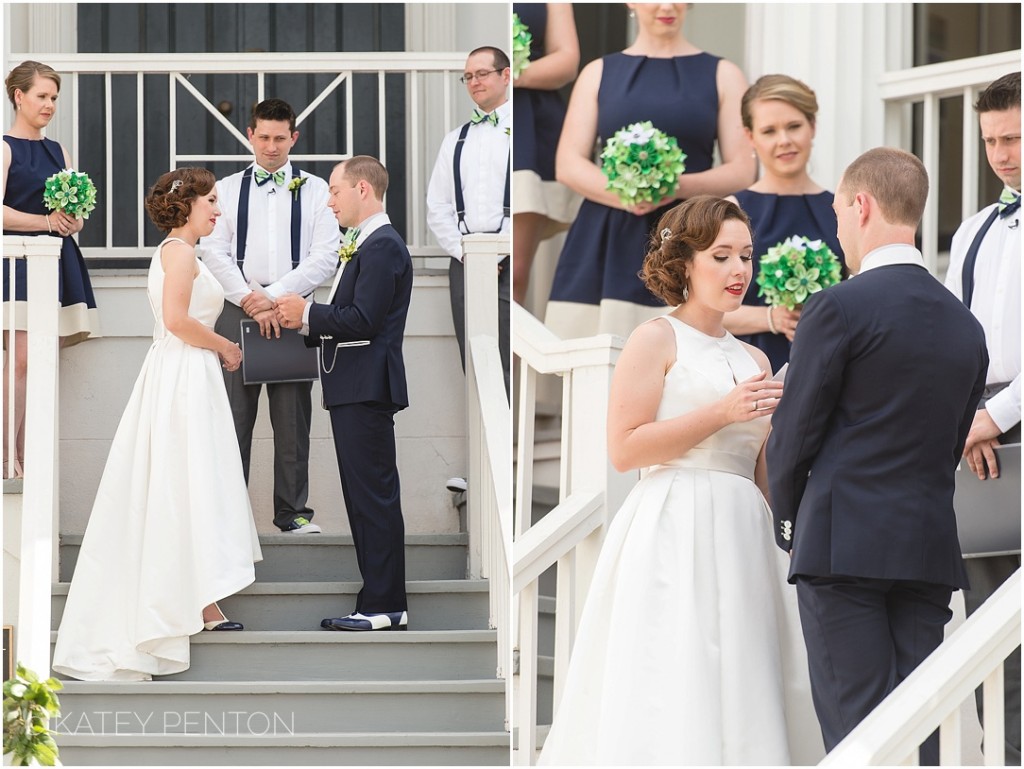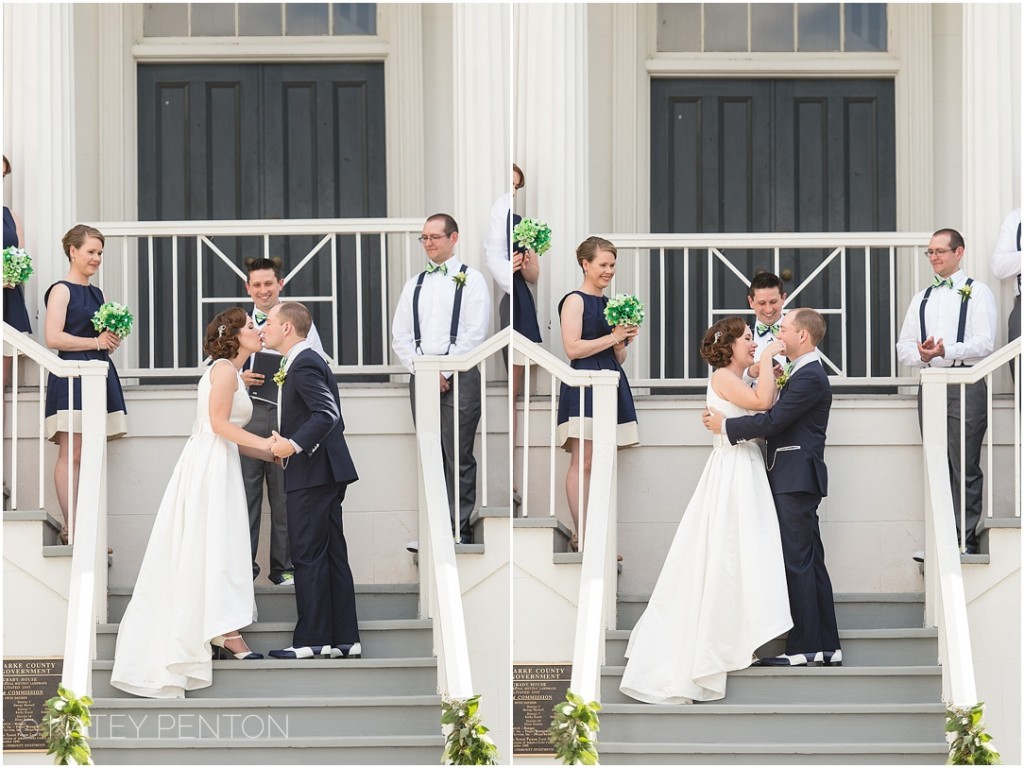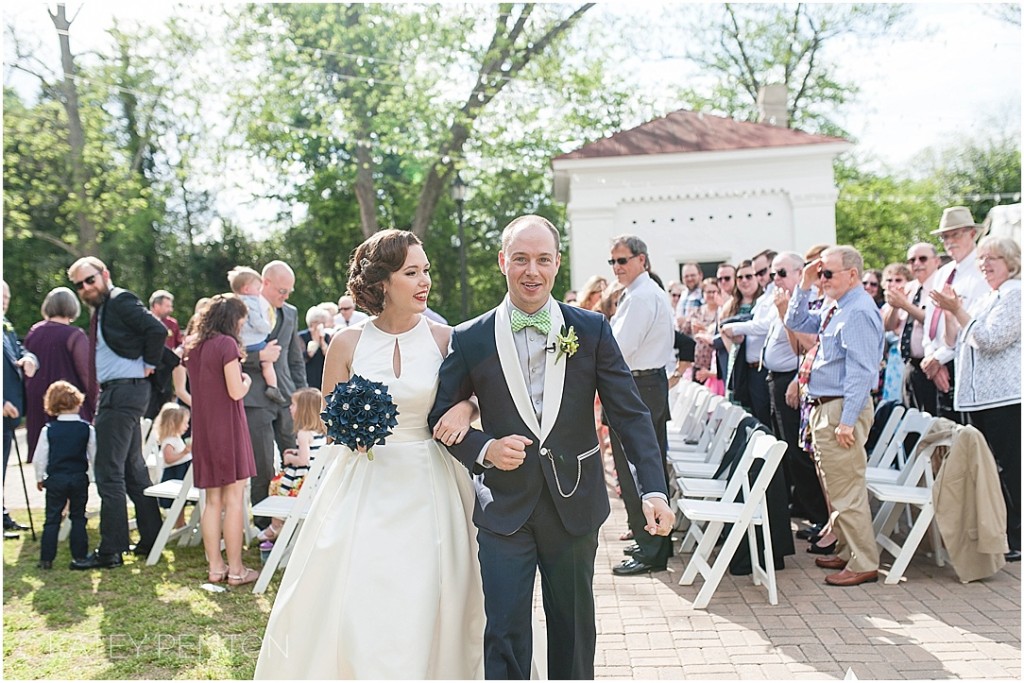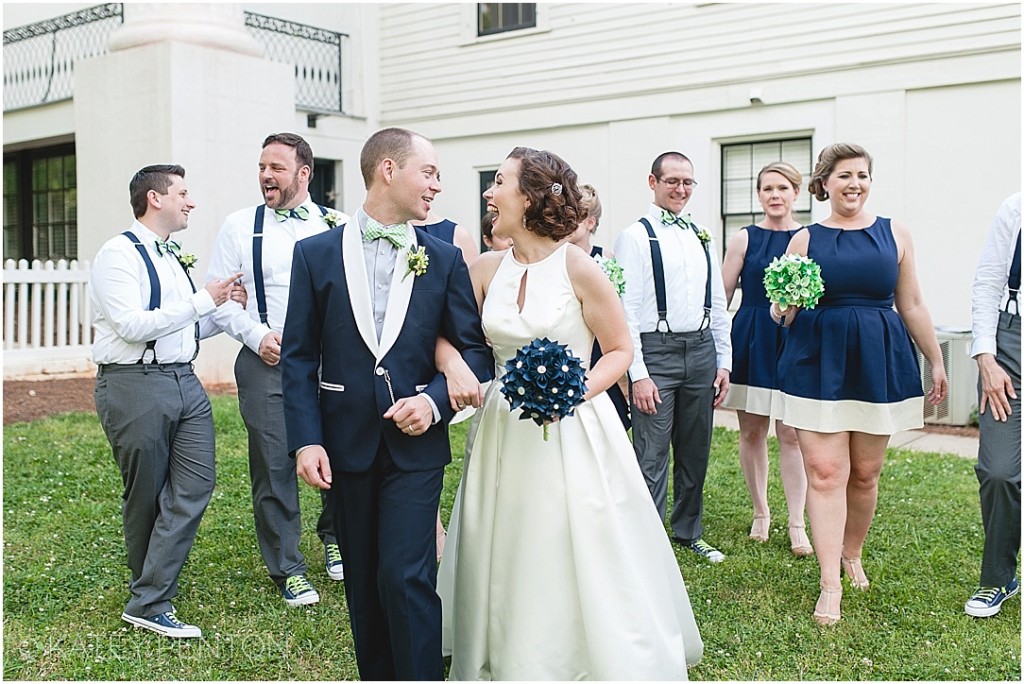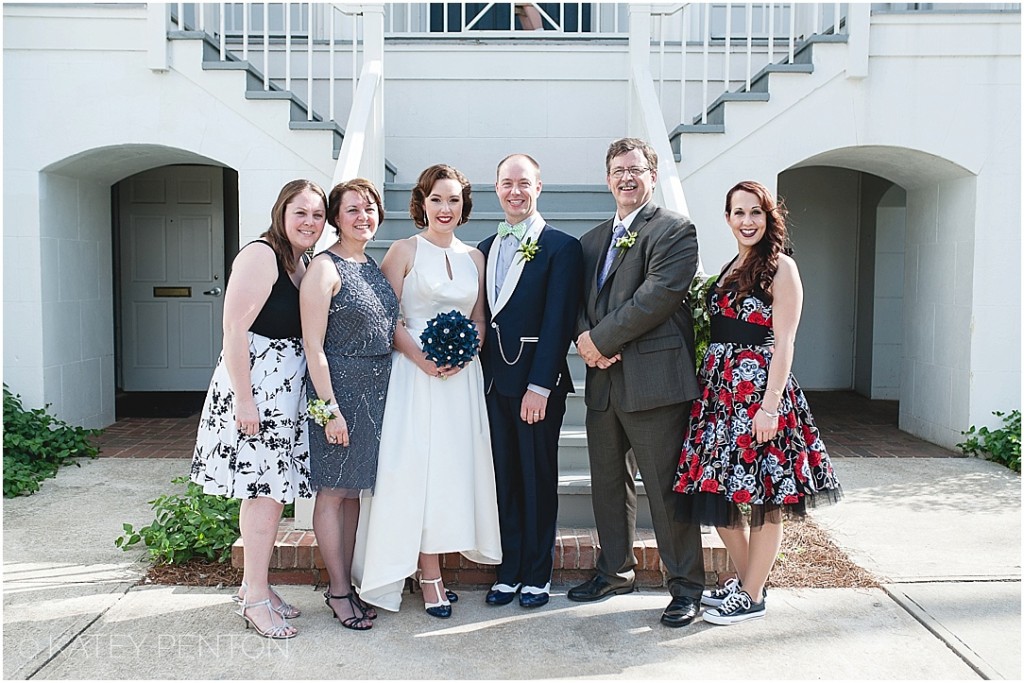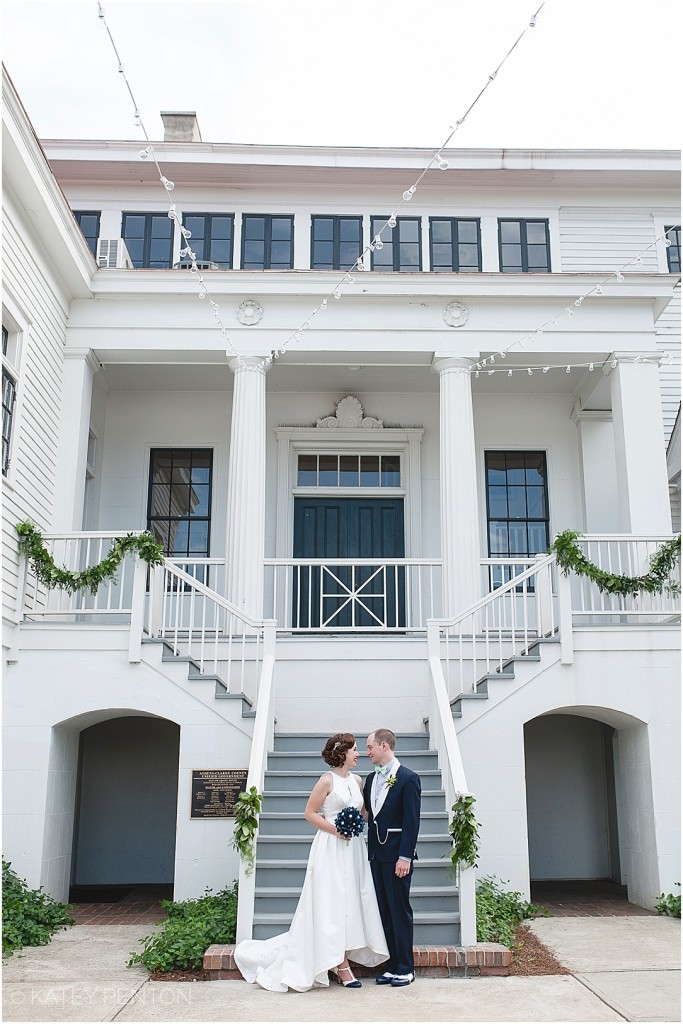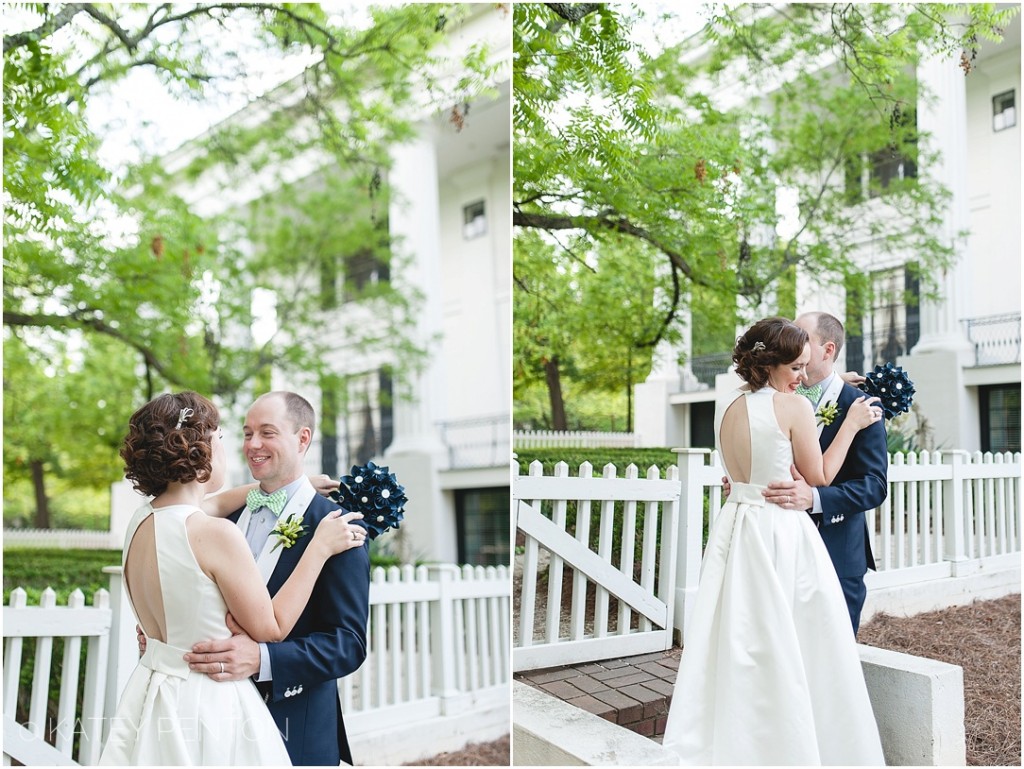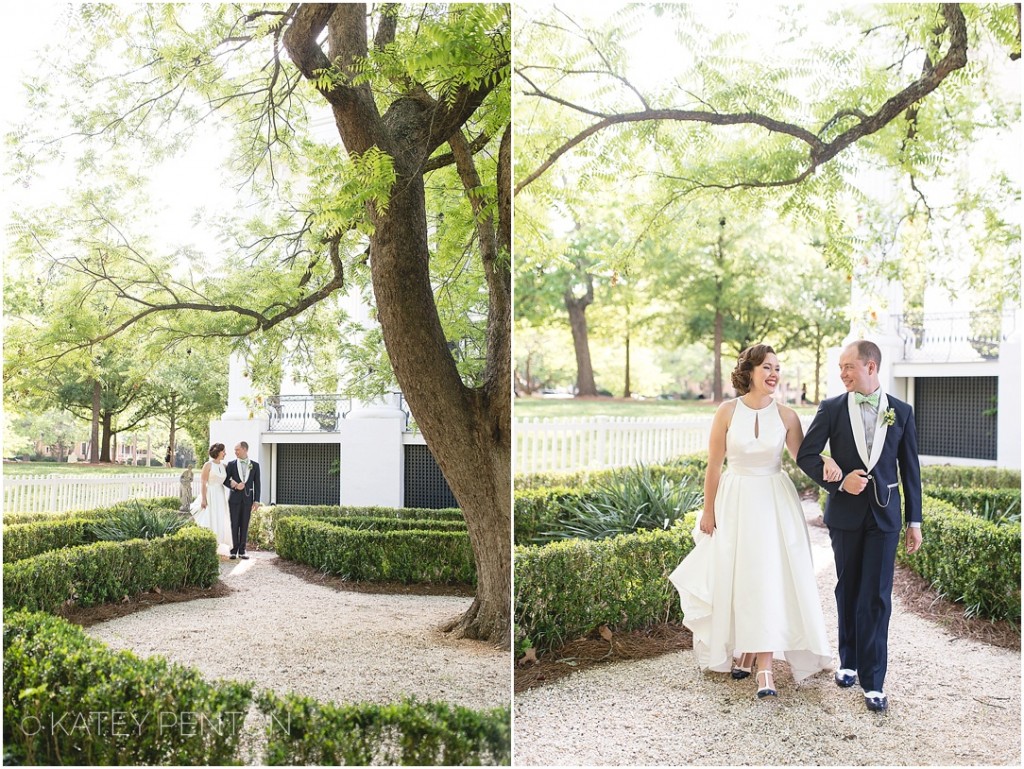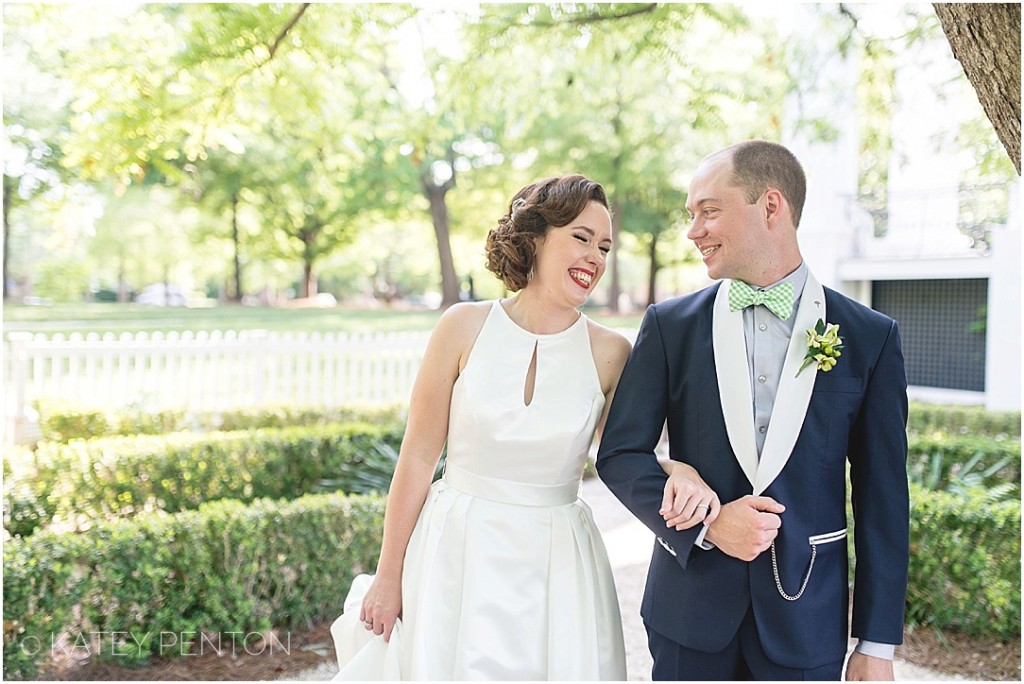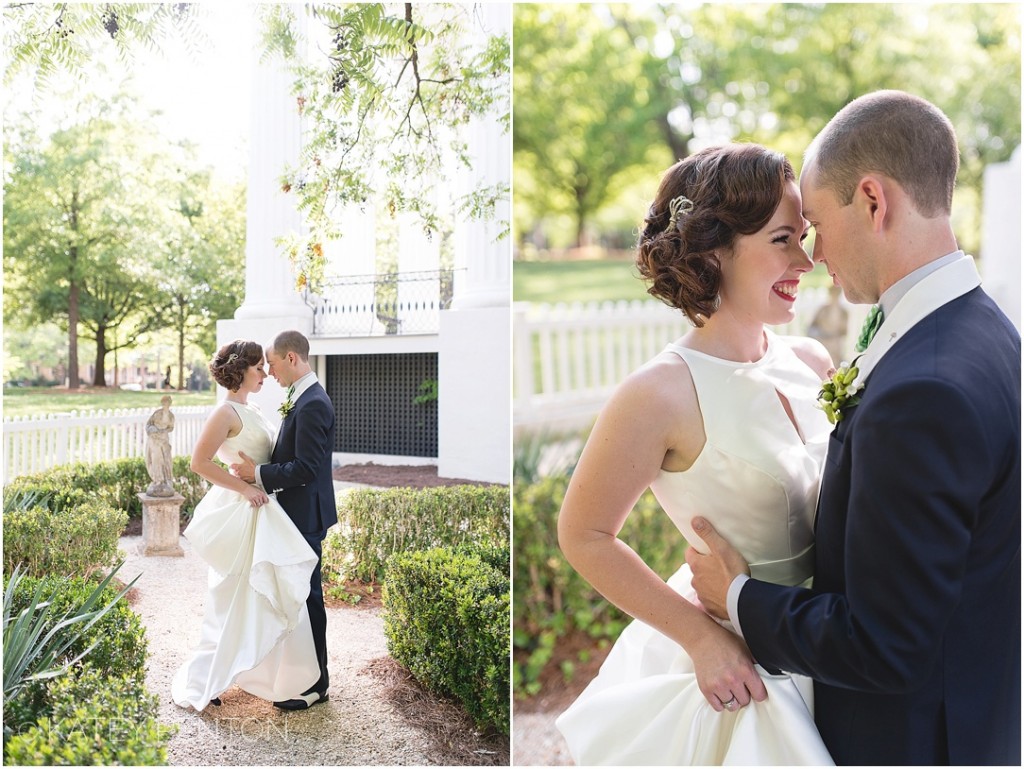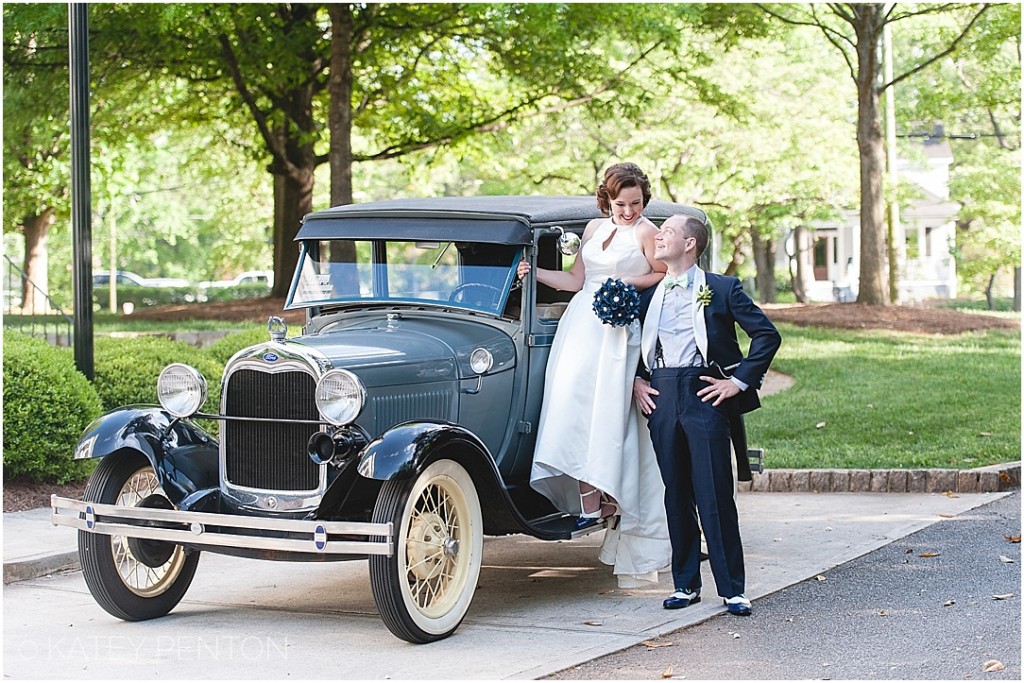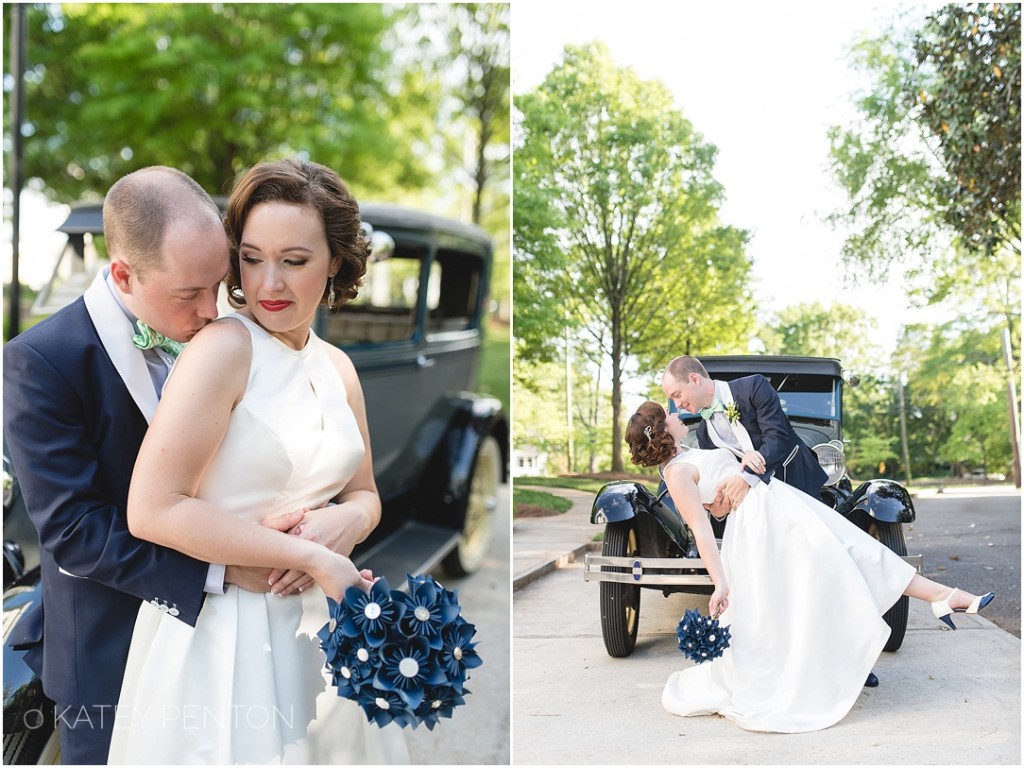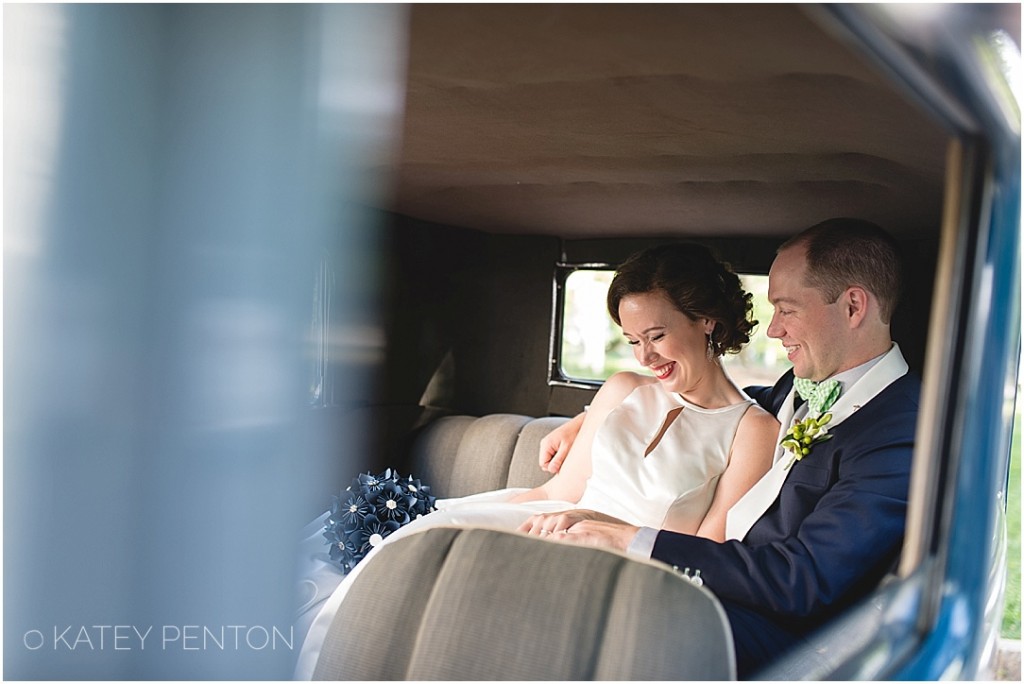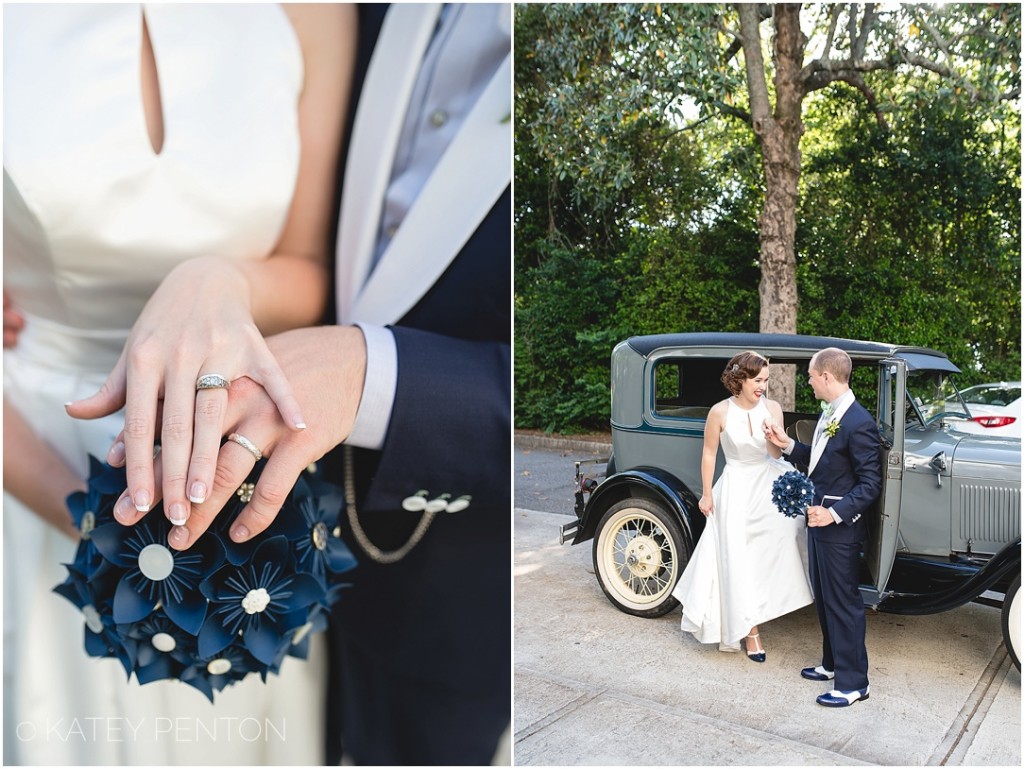 The cake toppers were handcrafted by Ray's Grandfather, David Premo. The woodworking on the toppers were beautiful!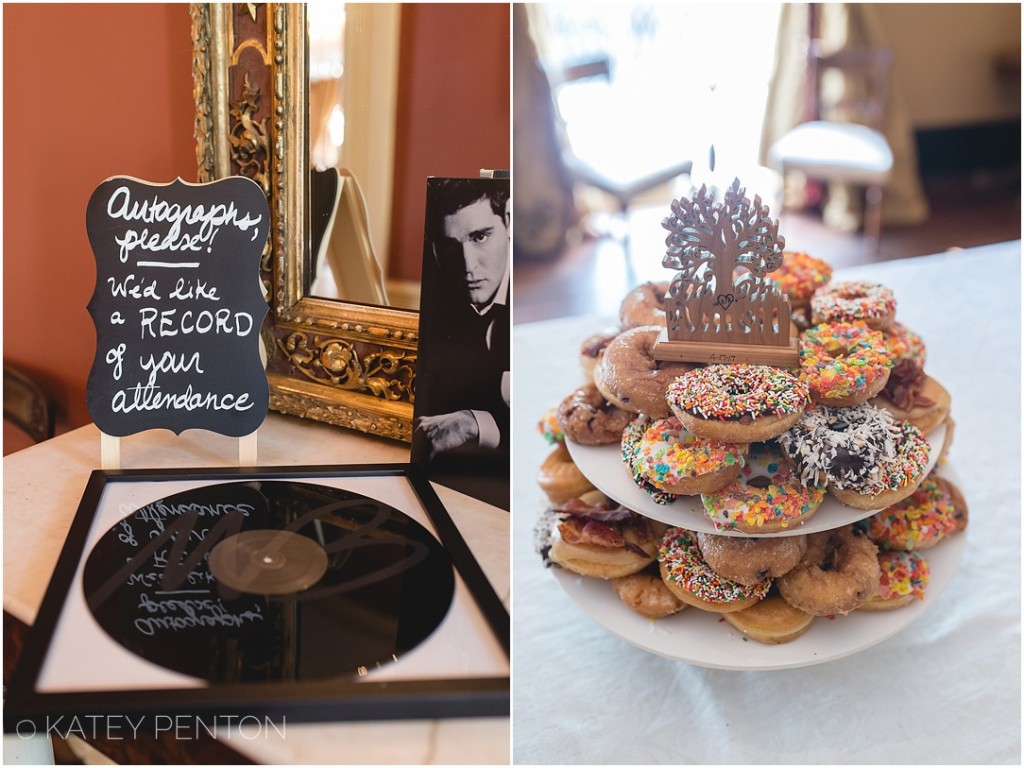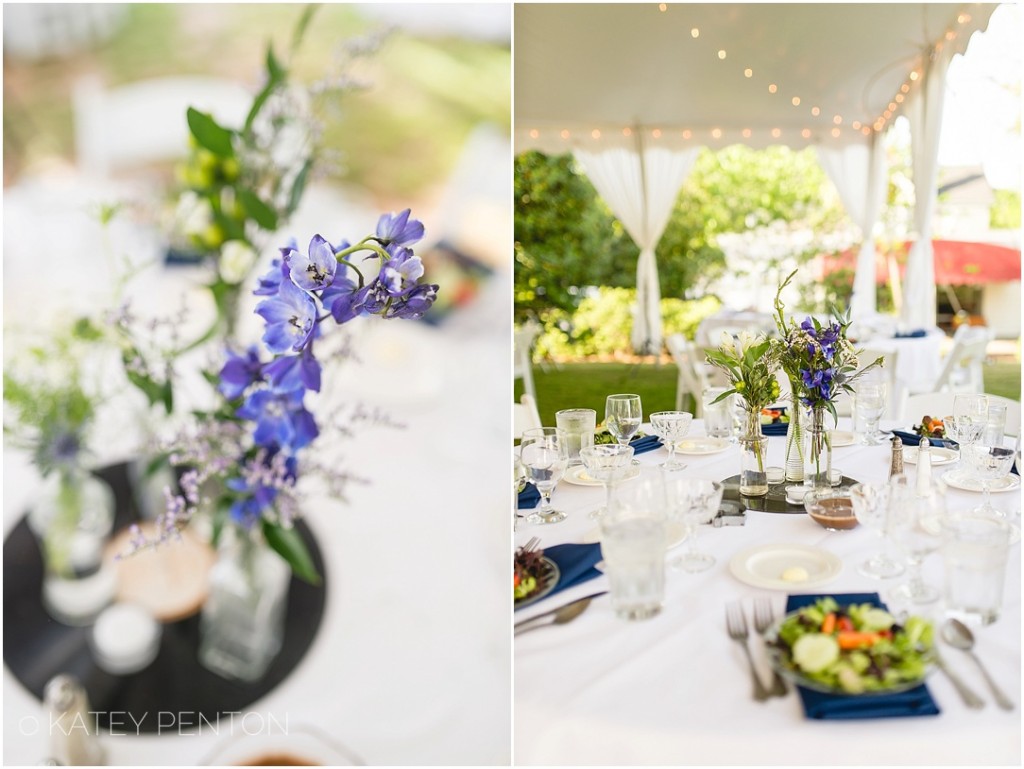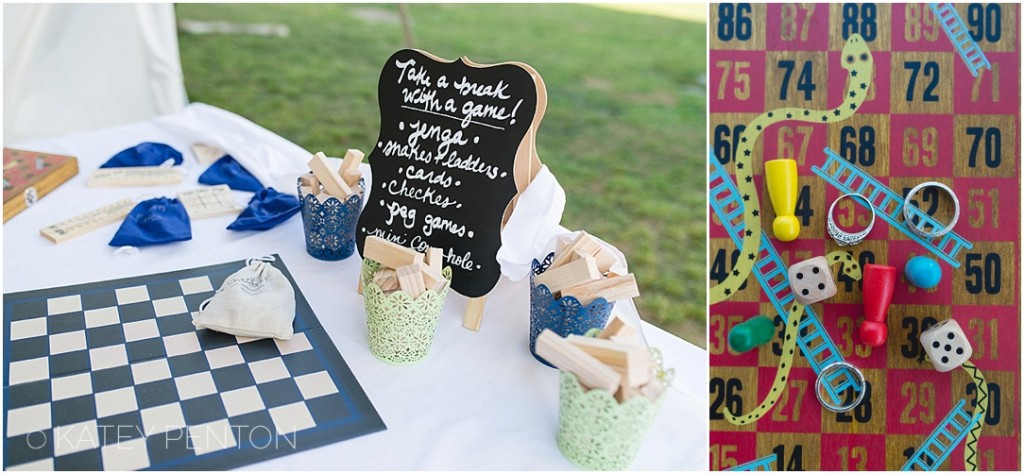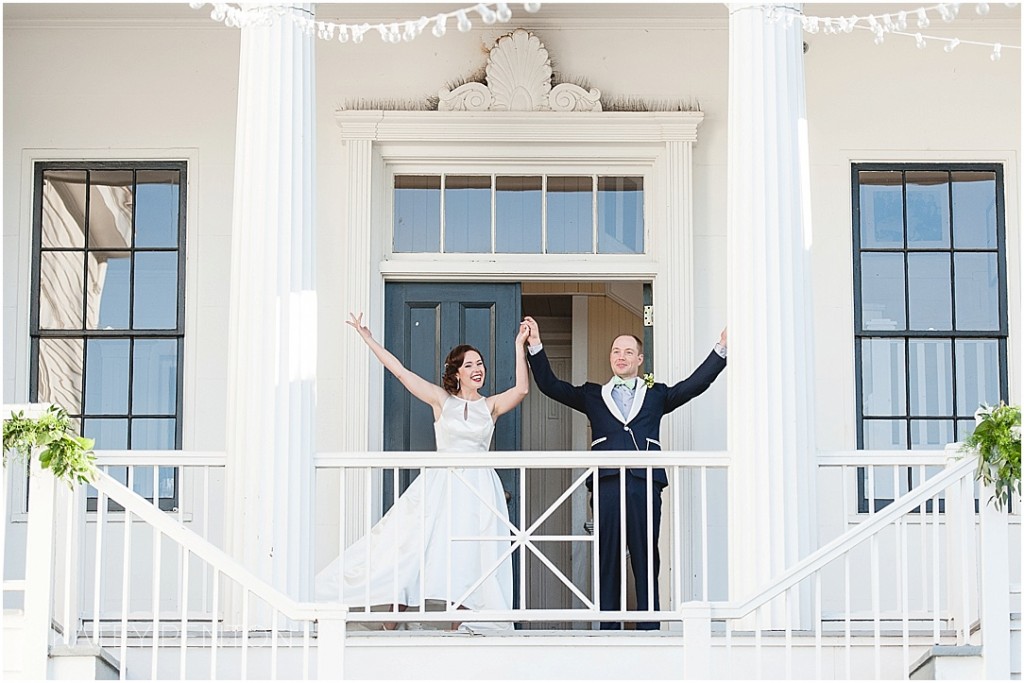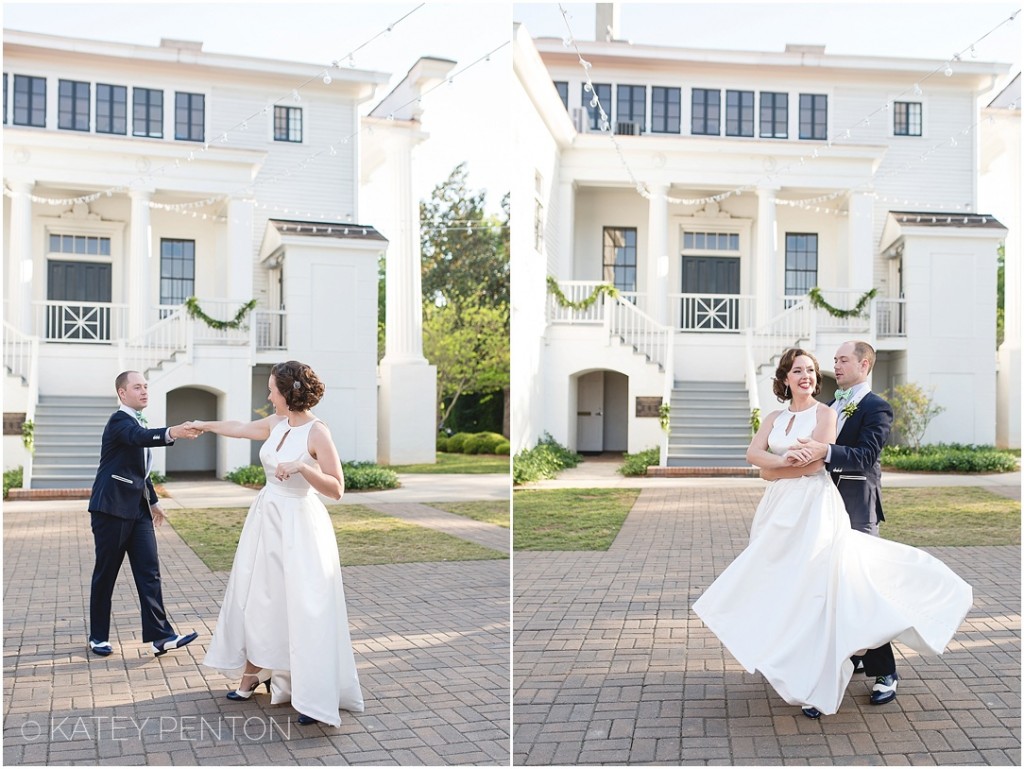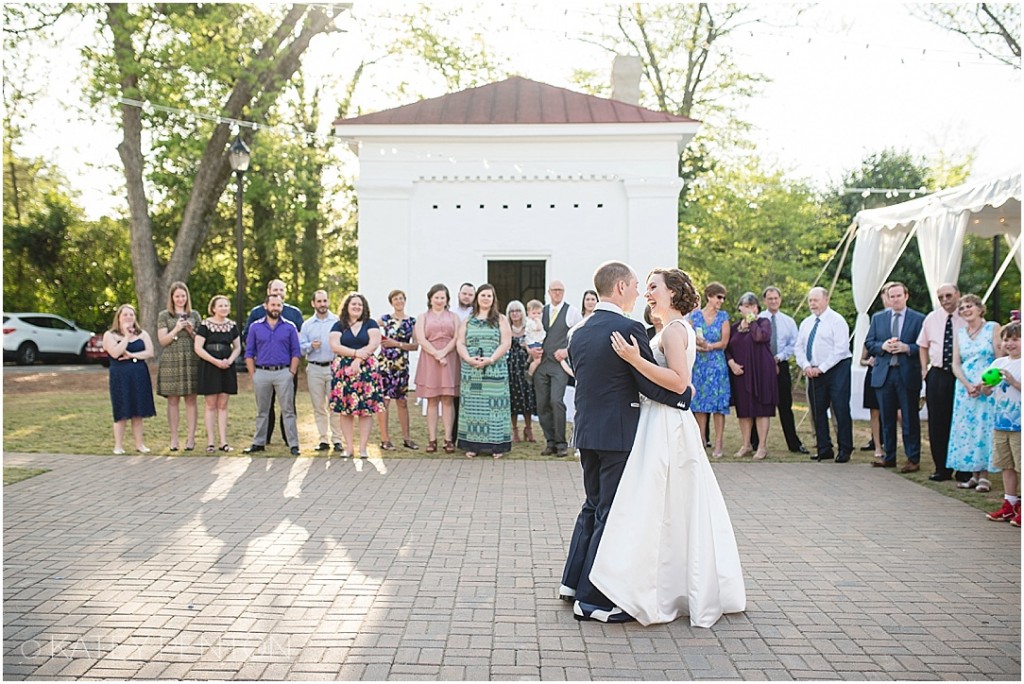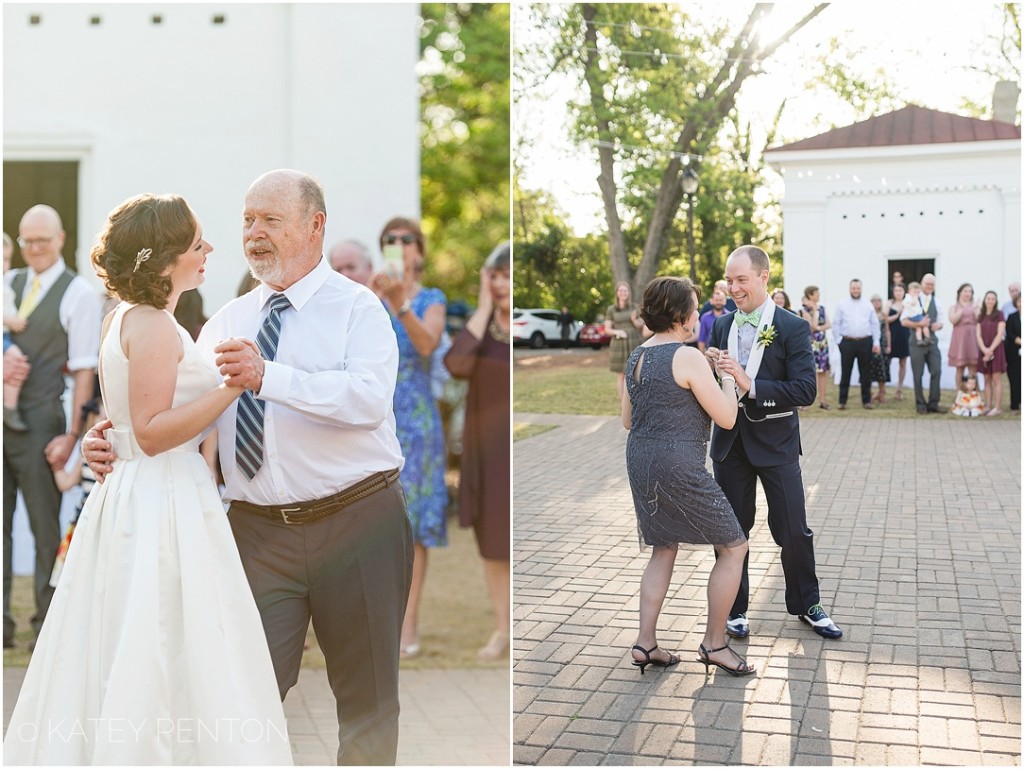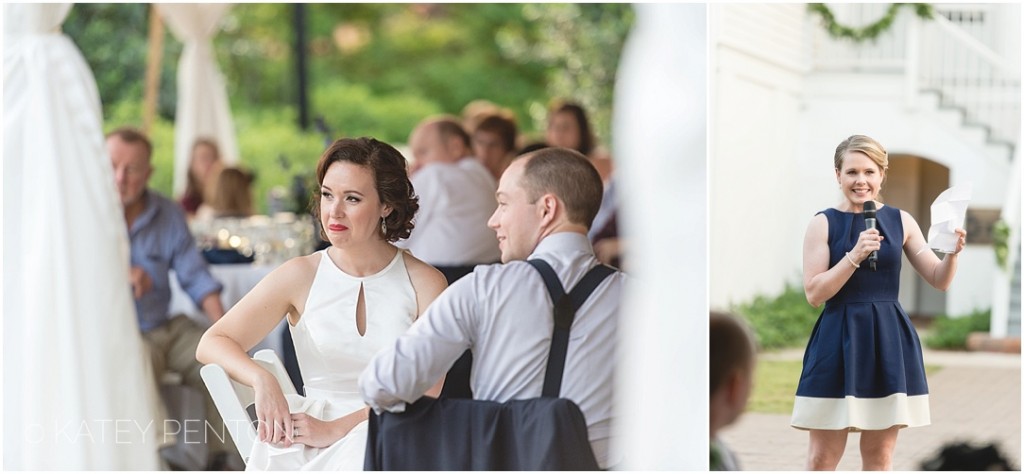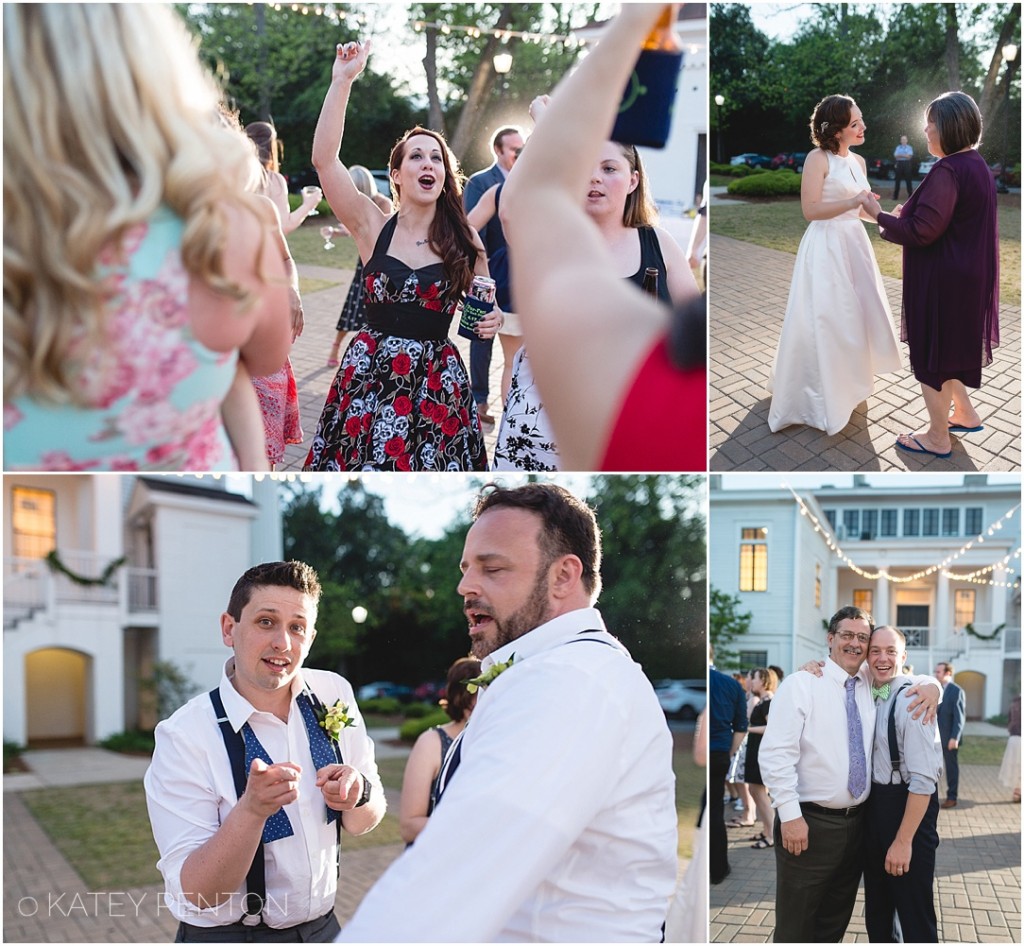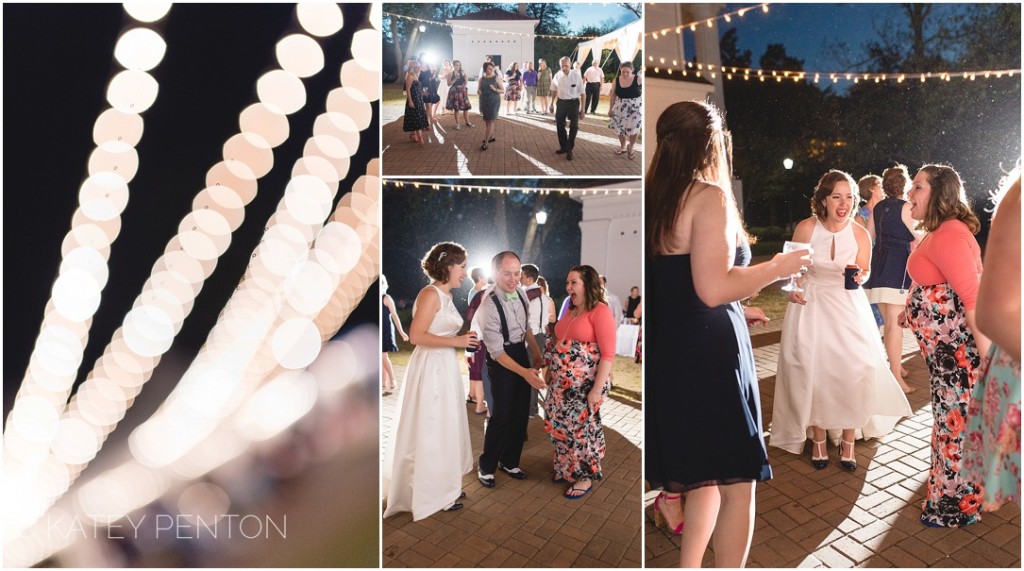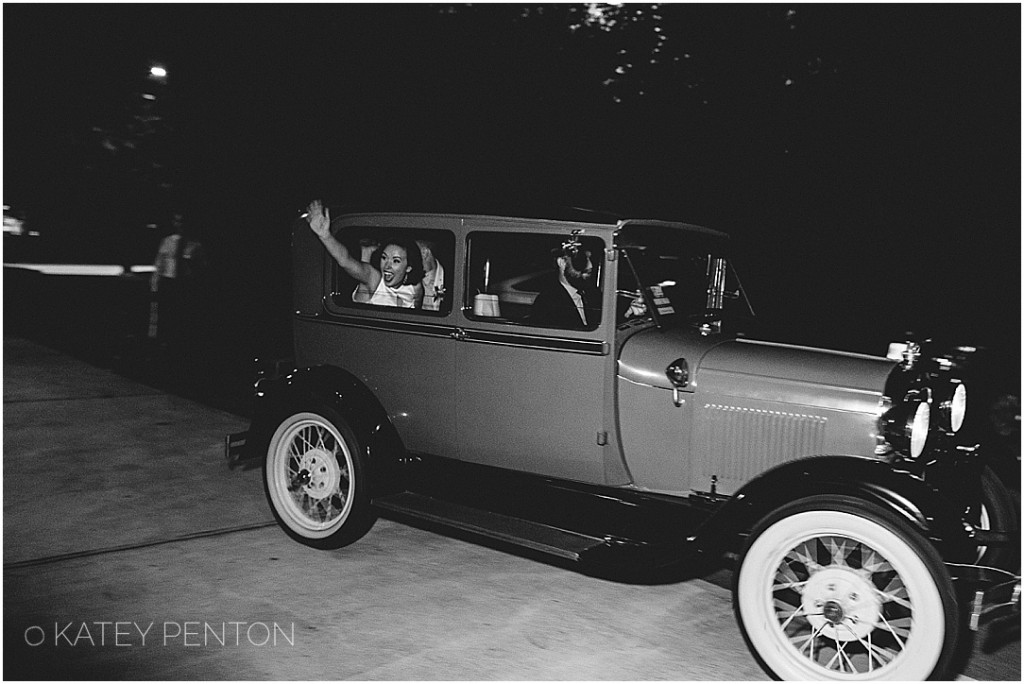 And here are all of the people that helped to make Kristina and Ray's day run so smoothly and look so beautiful!
Ceremony and Reception Location- Taylor-Grady House
Wedding Coordinator/Planner- Whitney Downs with Whitewood Events
Florist- Flowerland Athens, GA
Catering- Trumps Catering
Groom's Cake- Donuts from Ike and Jane
Wedding Cake- Bee's Knees Bakery & Gifts
Hair- Republic Salon
Make-up- Jenny Sue Make-up
Wedding Dress- I Do, I Do Bridal Boutique
Bridesmaids Dresses- Modcloth, Luck Be a Lady
DJ- David with Sound Insight Productions
Photographer- Katey Penton Photography
A few weeks ago I had the pleasure of photographing Sarah and Zack's gorgeous wedding at the Athens Country Club. It was an absolute perfect spring day in April! Both the bride and groom were so relaxed and calm as they prepared for the wedding ceremony. They met while attending school at the University of Georgia. After casually dating things eventually turned serious for these two and they made long distance dating work when Zack joined the Air Force. After years of only seeing each other every few months, Zack popped the question during a game day under the arches in Athens! It was a big surprise and all of their friends and family were there to celebrate!
I love asking couples what their favorite part of their wedding day was. Sarah had trouble picking a favorite (and who can blame her)! She said, "There were so many to choose from! The ceremony was a big highlight for me, because even though everyone was around, I just felt so connected to Zack – the same goes for the first dance. Seeing the majority of our family and friends in one place and being able to celebrate with them was such an incredible thing, I don't think that will ever happen again in our lives! Plus, being able to just relax, and focus on the purpose of the day, that we were finally getting married, was amazing." Zack had this to say: "Seeing [Sarah] walk up the aisle, hands down!"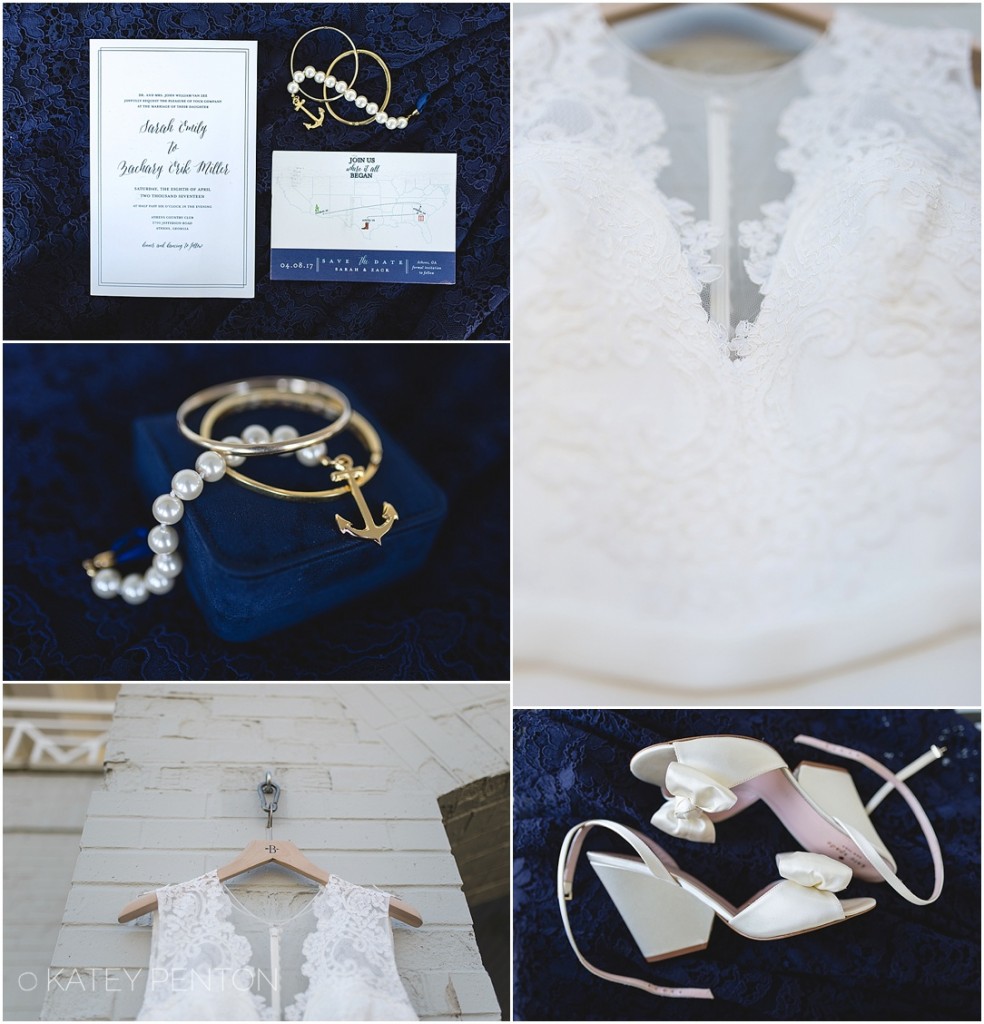 There were so many sweet moments during the day. Sarah's sorority sisters joined her before the ceremony to "toast" the bride and groom and share how much the couple meant to them. There were lots of laughs and tears that I know Sarah will cherish forever. They also pinned their badges on her bouquet as sweets reminders of their friendship. Her earrings were given to Sarah by her parents for her sixteenth birthday, and the gold bracelets she wore were borrowed from her mother. Her and her sister had given them to their mom as gifts when they were kids, so they were both borrowed and blue. One of my favorite parts of the day was when the grand and groom made their exit from the ceremony. They had an Air Force sword arch waiting for them at end of the aisle! Enjoy these sweet photos from Sarah and Zack's wedding day in Athens, GA!
And here are all of the people that helped to make Sarah and Zack's day run so smoothly and look so beautiful!
Wedding Dress- BHLDN
Shoes- Kate Spade
Ceremony and Reception Location- Athens Country Club
Wedding Coordinator/Planner- Jess Beauchamp and Kadie Ammons of the Athens Country Club
Florist- Brett Glenn, European Floral Design
Hair and Make-up- Elijana Cosmetics
Bridesmaids Dresses- Vera Wang
Band- Ultimate Sound
Photographer- Katey Penton Photography and 2nd shooter Morgan of Morgan Corbett Photography
Robin and Jason were my first wedding of 2017, and it was the perfect way to start off the new wedding season! These two cuties were set up by one of my bride and groom's from last year, Emilie and Dane. Jason used to work with Dane and at a work anniversary party, they were talked into going out on a date with one another. They ended up being perfect for one another!
I don't think I have seen a groom be so smitten with his wife on his wedding day like Jason was with Robin. It was the sweetest thing. He did nothing but dote and brag on his beautiful bride the entire evening. The bride and groom both wrote their own vows, which is my absolute favorite thing! That is one of their most memorable moments from their wedding day at the Wimbish House. Enjoy their classic winter wedding that took place right in the heart of Atlanta!
Robin displayed her grandmother's wedding gown at the reception. It was a gorgeous tribute to the joy that marriage brings to building a family and legacy!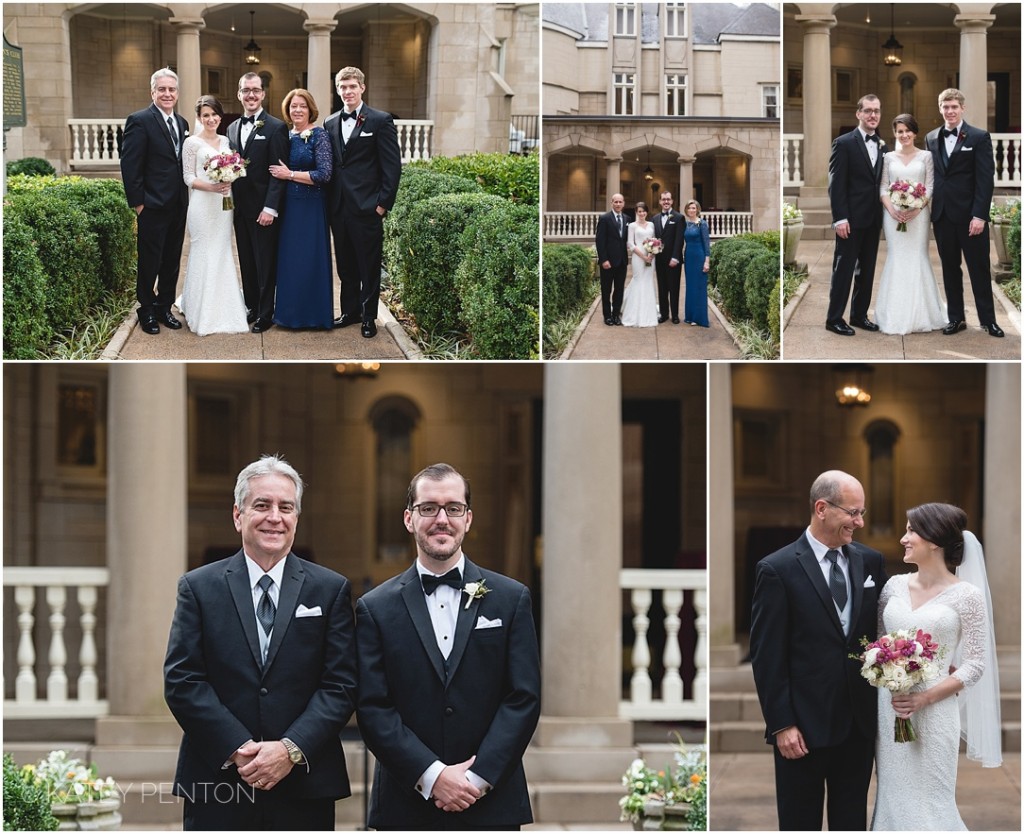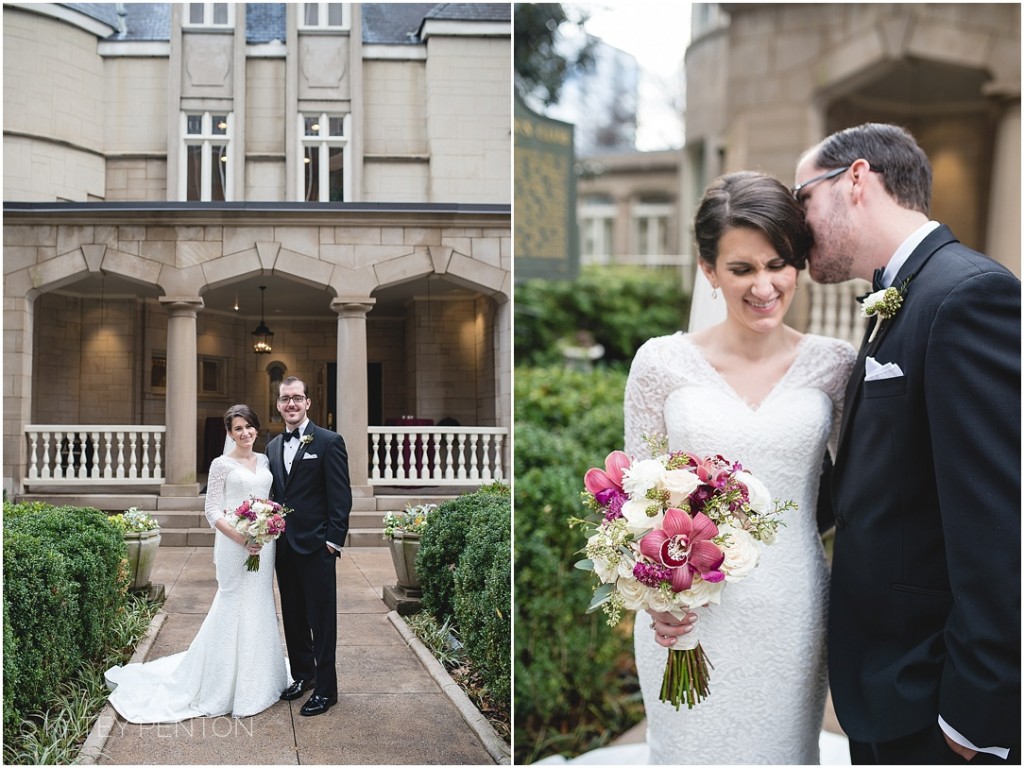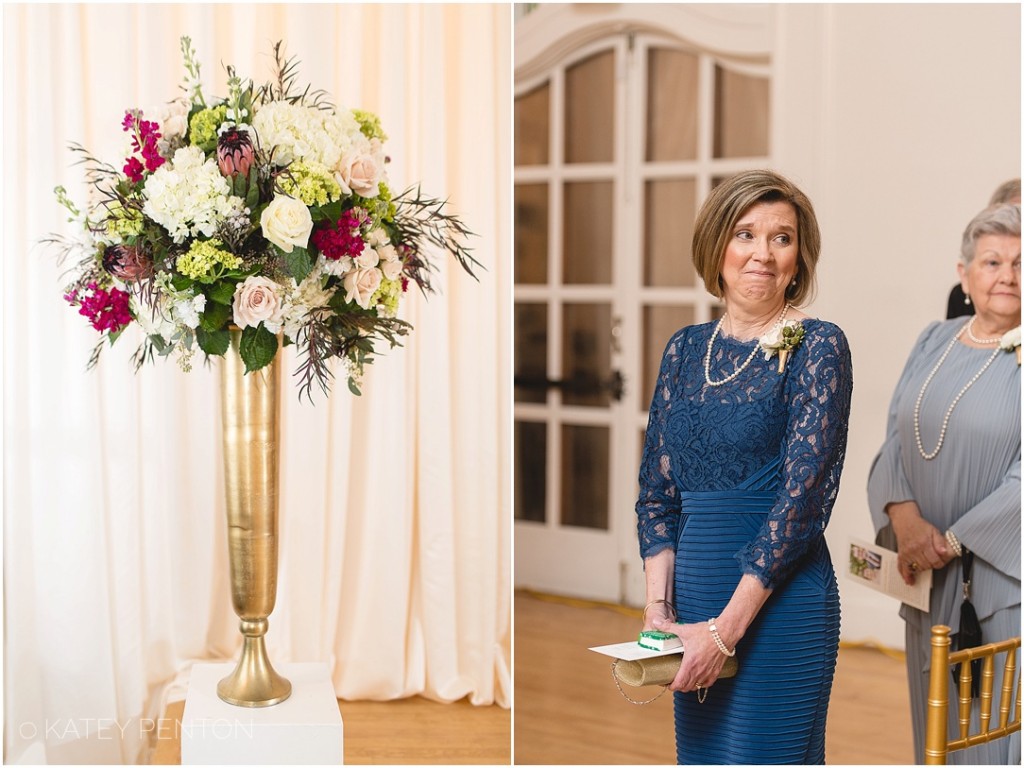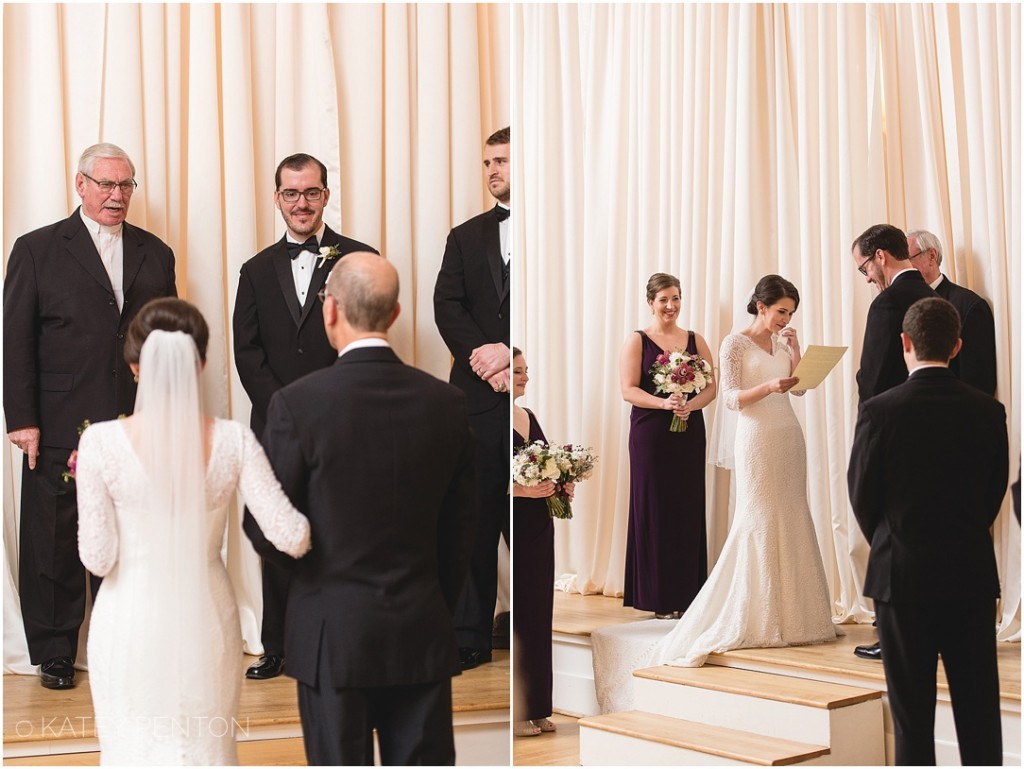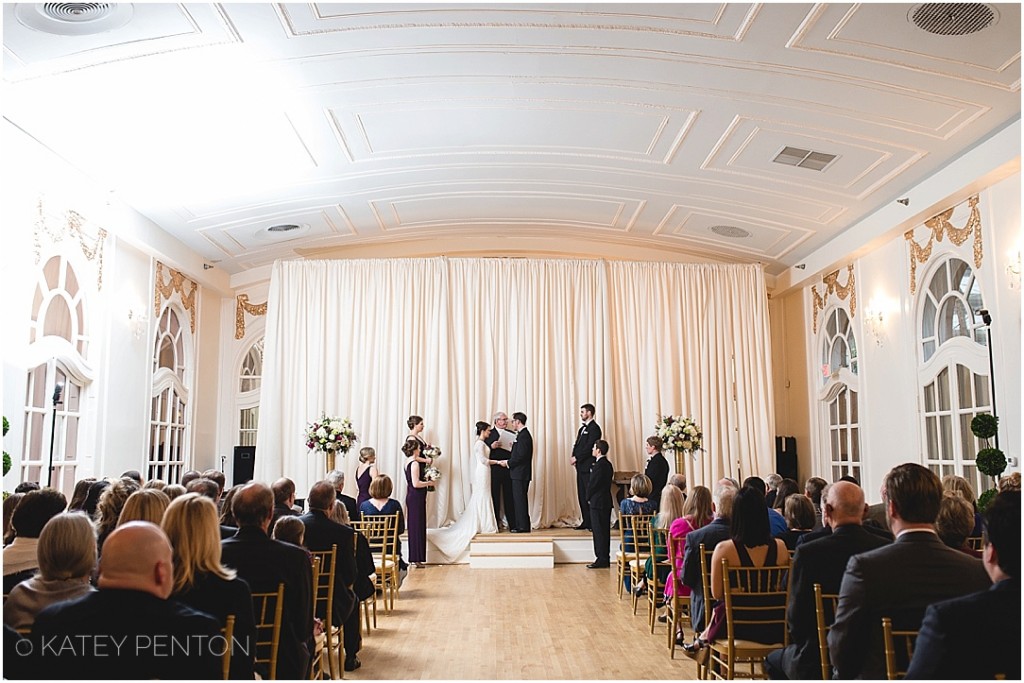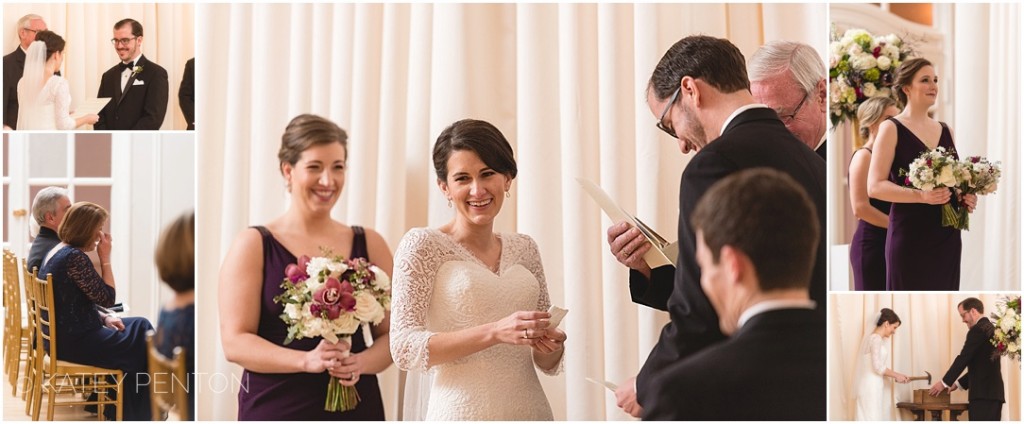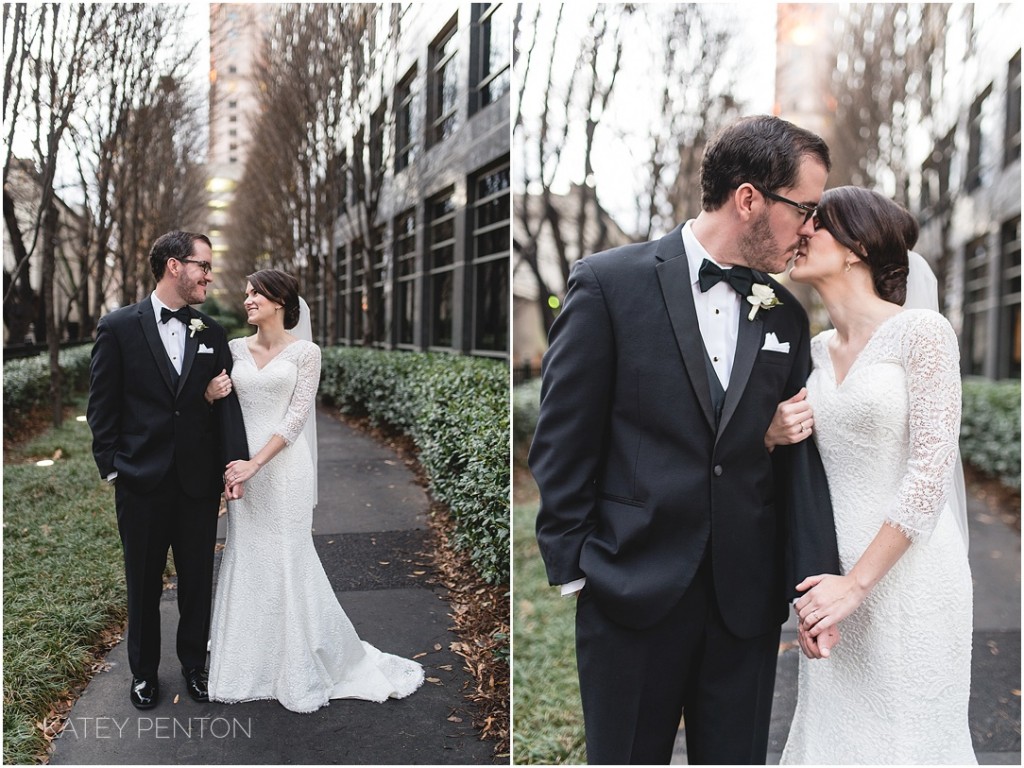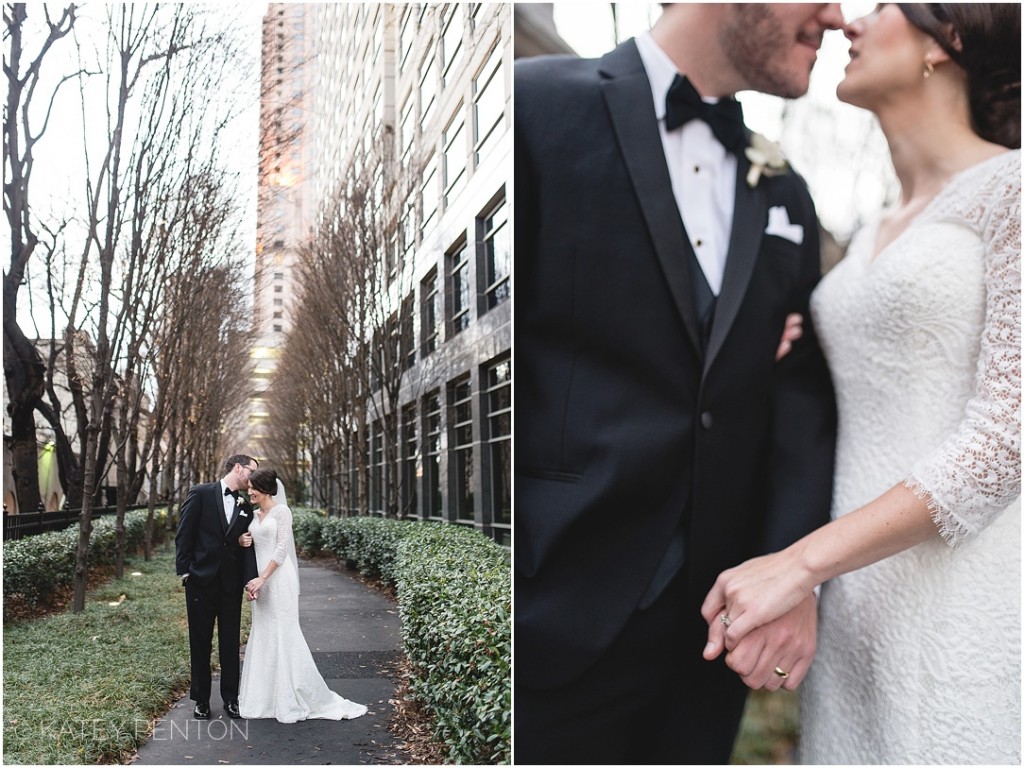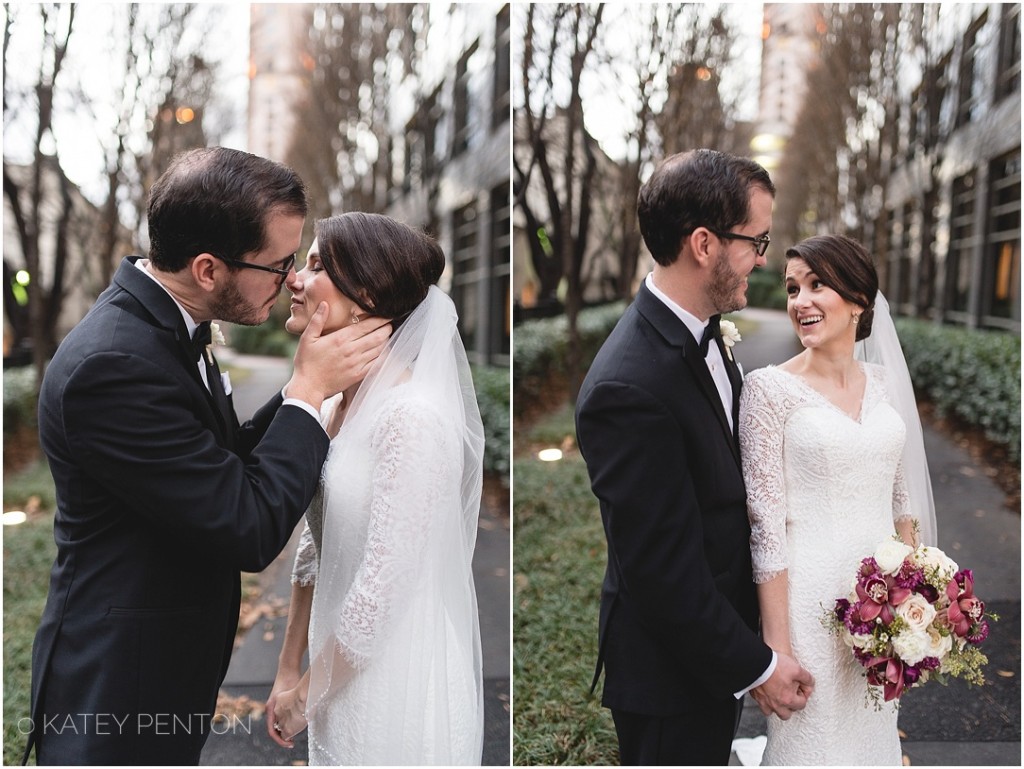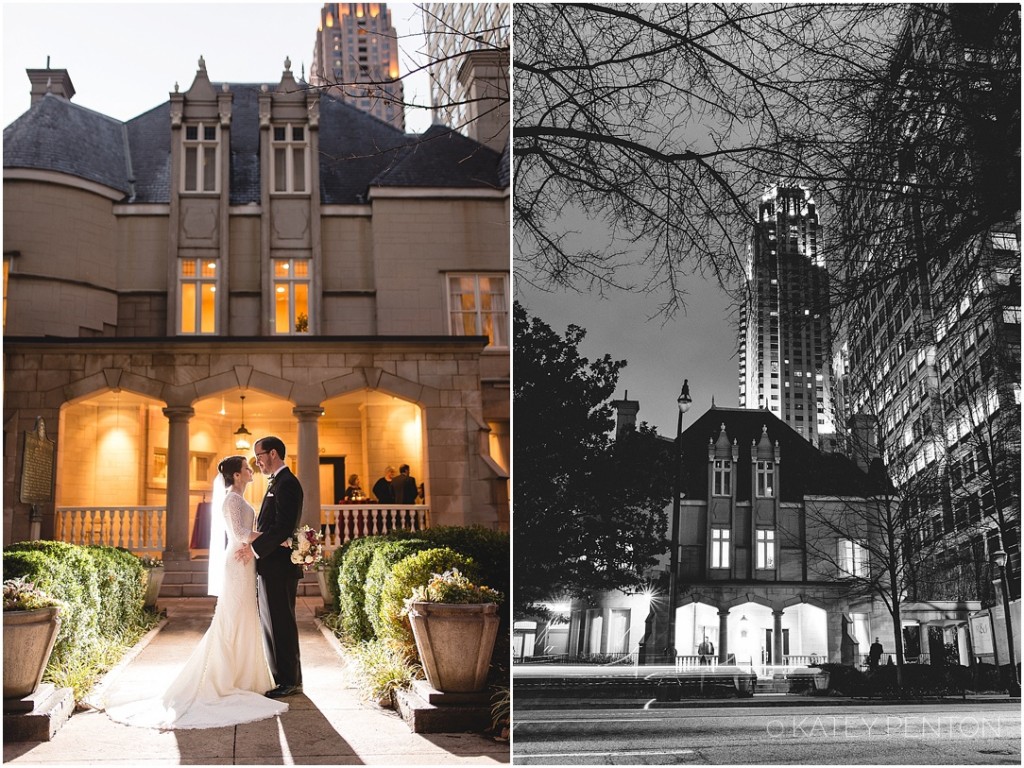 The Wimbish House always does a stunning job creating a beautiful reception in the ballroom!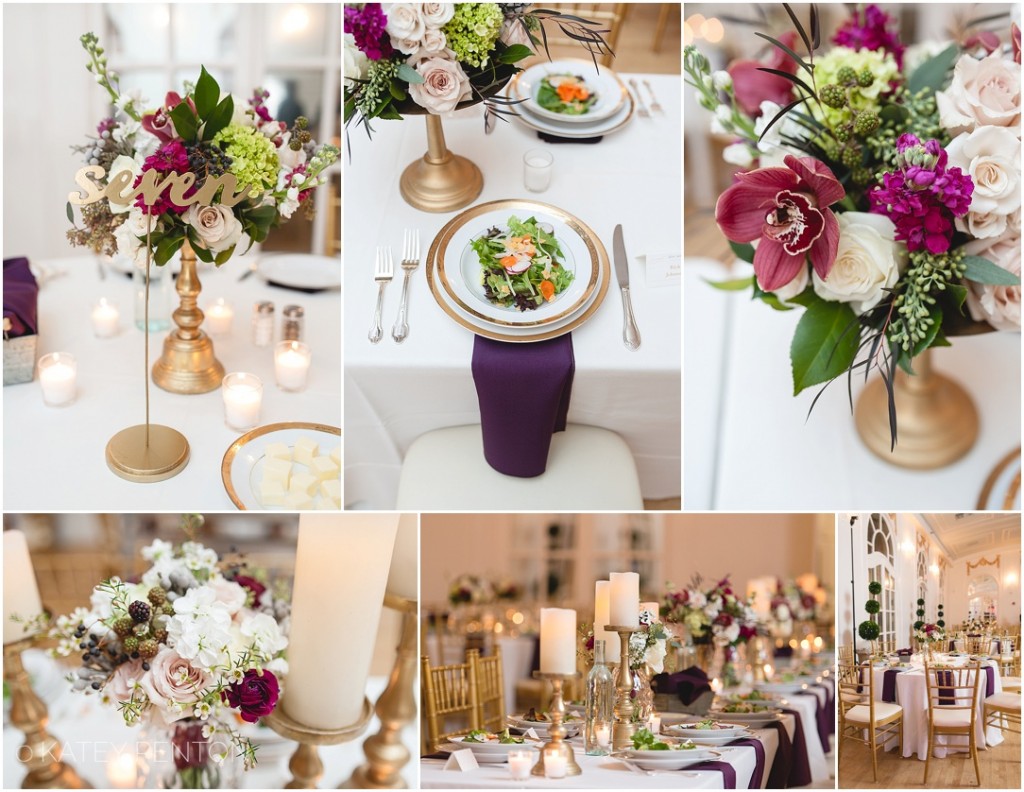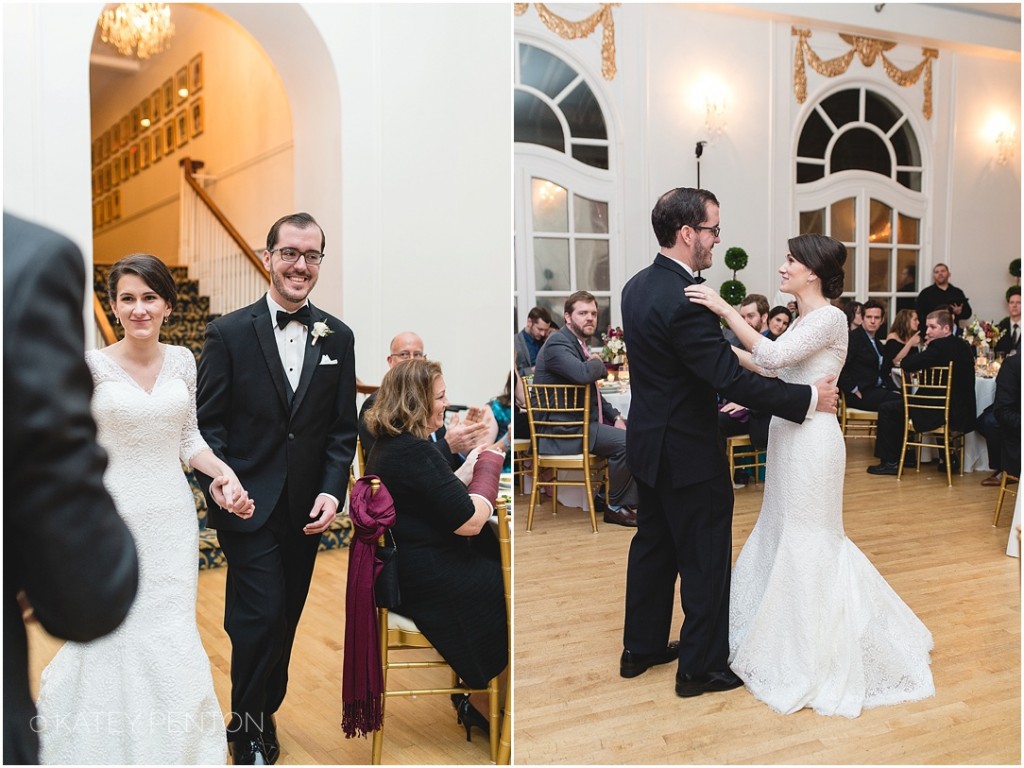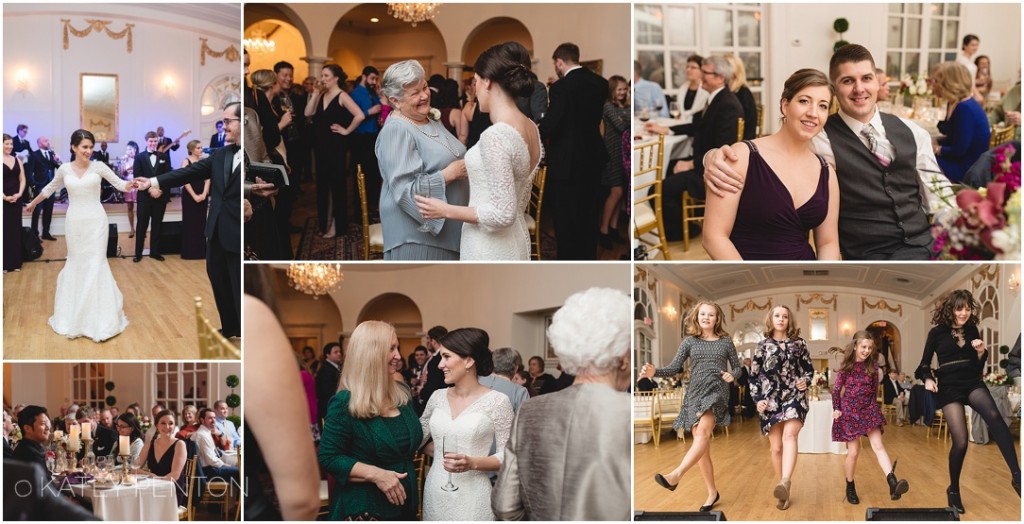 The band that played at the reception, Party Nation, was the BEST band that I have heard at a wedding. They were so fun and even learned "Party in the USA" for the bride and groom as a special request. I loved their mix of oldies, pop, and wedding classics!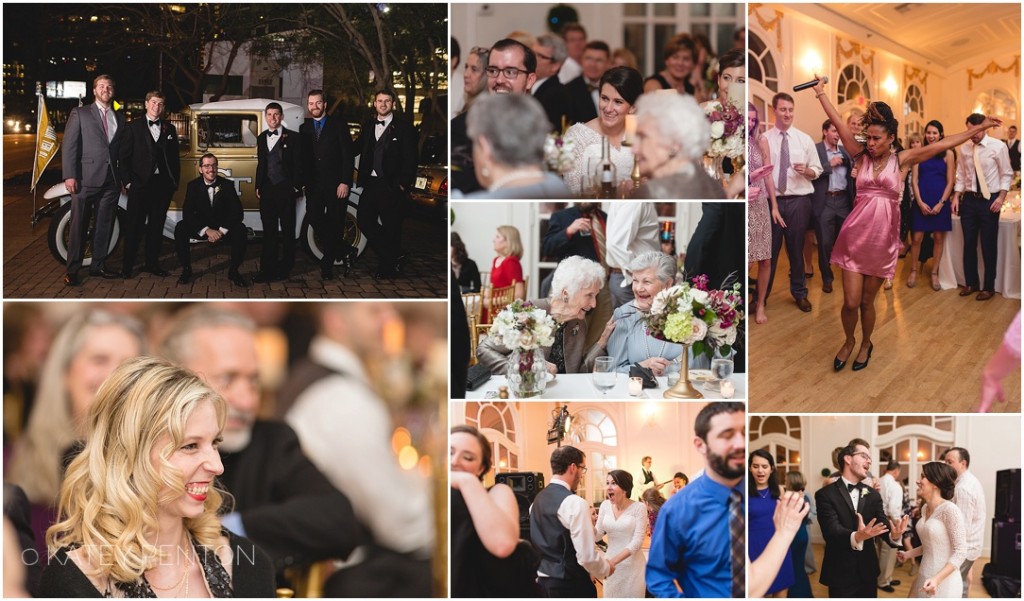 And here are all of the people that helped to make Robin and Jason's day run so smoothly and look so beautiful!
Wedding Dress- Carrie's Bridal Collection
Groom's Attire- Guffey's Formalwear Studio
Ceremony and Reception Location- The Wimbish House
Florist- Tulip
Hair and Make-up- Brushworx
Officiant- Jeremiah O'Keefe West
Caterer- Avalon
Cakes- McEntyre's Bakery
Bridesmaids Dresses- Ralph Lauren
Band- Party Nation (The Best Band Ever!)
Photographer- Katey Penton Photography and 2nd shooter Greta of From the Hip Photography