Archive for Wedding Photography
Adam & Kimmie met on New Years Eve and sparks flew! Unfortunately Adam was getting ready to move to Florida 2 weeks later so for about 7 months they made it work long distance. Kimmie followed her true love to Florida where they continued to date for two more years, until Adam proposed one day on a beach picnic. After a six month engagement, they returned to Georgia for the country-rustic wedding of their dreams! They got married at Nash Farm in Hampton, GA. The beautiful farm features rolling hills, an old white barn, and a beautiful gazebo which was the the background for their ceremony. The red accents and sunflowers helped to make the day fun and bright!
I asked them what their favorite part of the day was and they said: "The best part of the day was having everyone that we love being in one place to celebrate with us. And having the decorations so personal to our story was very special."
Many of the decorations and centerpieces used through the ceremony and reception were special family treasures. All the guest tables were different and each reflected something special from the Wall or Love family. Guests enjoyed wandering around the reception looking at all of the tables. My favorite part was the desserts! There was a table of deserts that were hand-picked family recipes! It was very sweet and so much hard work was put into it! Enjoy this fun, family-centered wedding!
And here are all of the people that helped to make Kimmie and Adam's day run so smoothly and look so beautiful!
Ceremony & Reception Location- Nash Farm in Hampton, GA
Wedding Coordinator- Robin Wall and Melissa Wall
Wedding Dress- Azazie
Groom's Attire- Calvin Klein
Bridesmaid Dresses- Azazie
Florist- McDonough Flower Shop
Catering- Affairs by Pinehurst Catering
Wedding Cake- Bliss
Hair and Make-up- Shabby to Chic Hair Salon McDonough, GA
Band- Rick Carey
Photographer- Katey Penton Photography and 2nd Photographer Amber with By Design Creations
Camden and Christine got married on a chilly fall day at Hightower Falls in Cedartown, GA. Their ceremony took place at the foot of a waterfall and it was absolutely gorgeous. I loved the deep red in the bouquets and the sweet way that Camden looked at his bride all day!
Here are the lovely couples favorite moments from the day: "We so much loved being surrounded by our family and friends. The setting for us was perfect, with the waterfalls and abandoned stone mill building serving as an elegant backdrop for the day's events. For Christine, walking across the lawn and down the aisle was the most memorable. Past the rows of familiar smiling faces and to Camden at the flower-covered arbor, to seal the marriage she had been waiting for since they met. For Camden, the first look will always be the first and best memory of the day. Seeing his girl so beautiful and full of grace, wondering how he managed to find such a wonderful match."
And here are all of the people that helped to make Christine and Camden's day run so smoothly and look so beautiful!
Ceremony & Reception Location- Hightower Falls
Florist- Bussey's Florist
Catering- The Steakhouse, Rockmart, GA
Wedding Cake- Honeymoon Bakery
DJ- Mike Jones
Photographer- Katey Penton Photography
James and Morgan were introduced by mutual friends during the beginning of Morgan's freshman year at UGA and James' senior year at UGA. James asked for Ciara, their mutual friend, to bring Morgan back to another party, and after that the rest is history! They dated for the rest of the year at UGA in Athens. When James decided to go to dental school at The Ohio State University, Morgan and James decided on three years of long distance. They both made a beaten path from Atlanta to Columbus, and vice versa while Morgan finished up undergrad at UGA in Athens. They filled the three years with adventures, mini trips in between Athens and Columbus, and tons of date nights. After undergrad, Morgan had the opportunity to attend grad school at OSU and the move wasn't a question. When celebrating James' dental school graduation at Amelia Island, James had secretly planned a proposal. Before dinner, Morgan and James went to take a walk on the beach and both of their families were hiding in the dunes! He arranged so that their parents and siblings could be there to witness and celebrate this next chapter with them! It was the best! Both James and Morgan have always known they were soulmates, and know God's plan for them has always been each other.
Morgan and James' wedding day really was one of the sweetest wedding days that I have photographed. The love between the two was so evident, they rarely left each other's side the whole evening! They got married at Stonewall Manor, a gorgeous old home in downtown Cartersville, GA. Here is Morgan and James' favorite memory from their wedding day: "During the ceremony we felt our friends and family so intimately close to us, and we know we wouldn't be there, in that moment, without them. The entire day could not have been filled with more joy and happiness, the kind that gives your heart a warm and fuzzy like you've never felt. I wish I could hold onto that feeling forever!"
Morgan wore this beautiful cathedral veil! It was worn by my her mom and her mom's mom on their wedding day!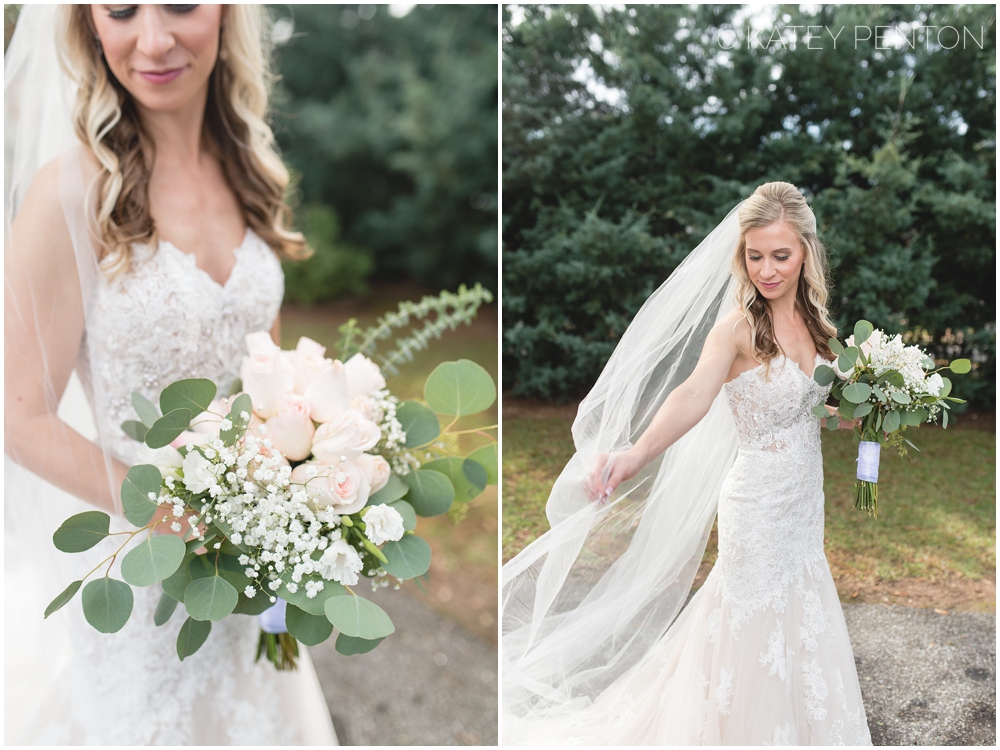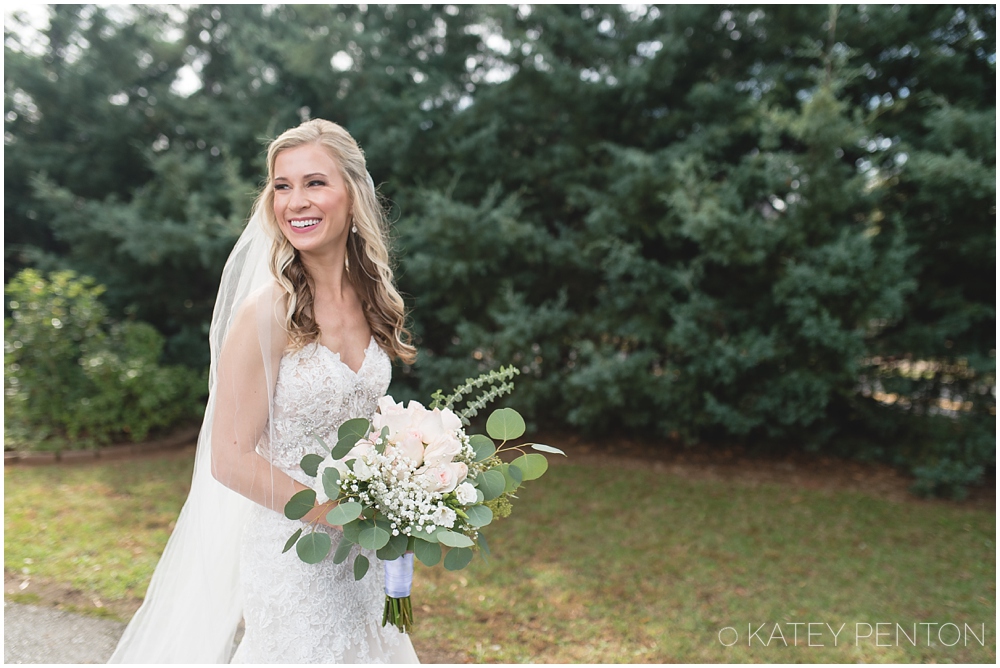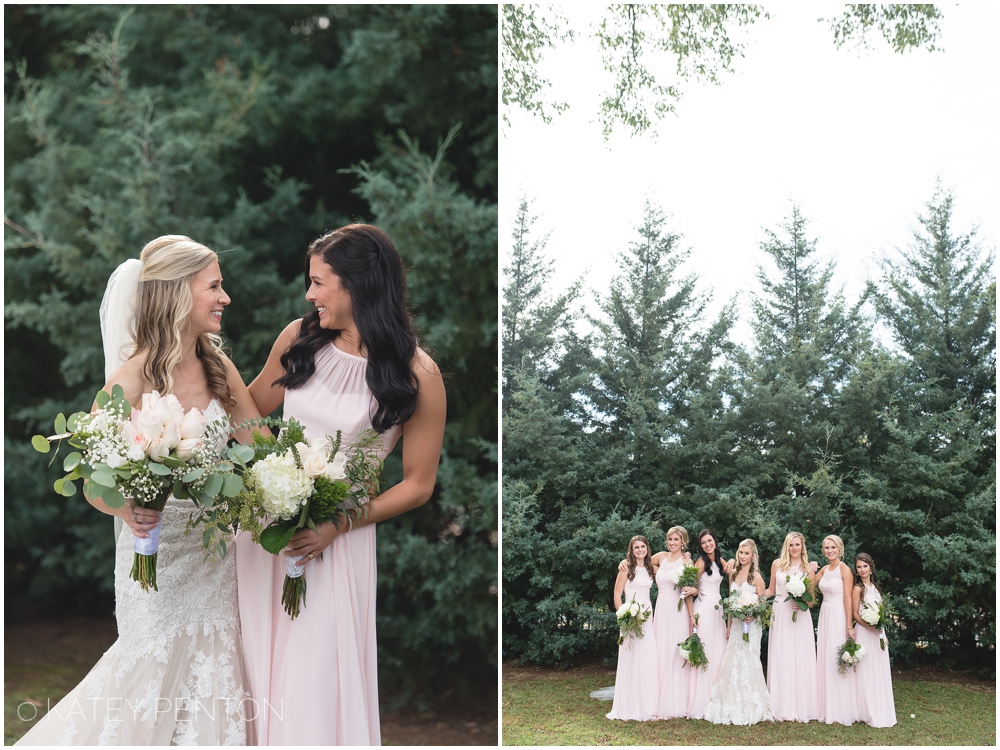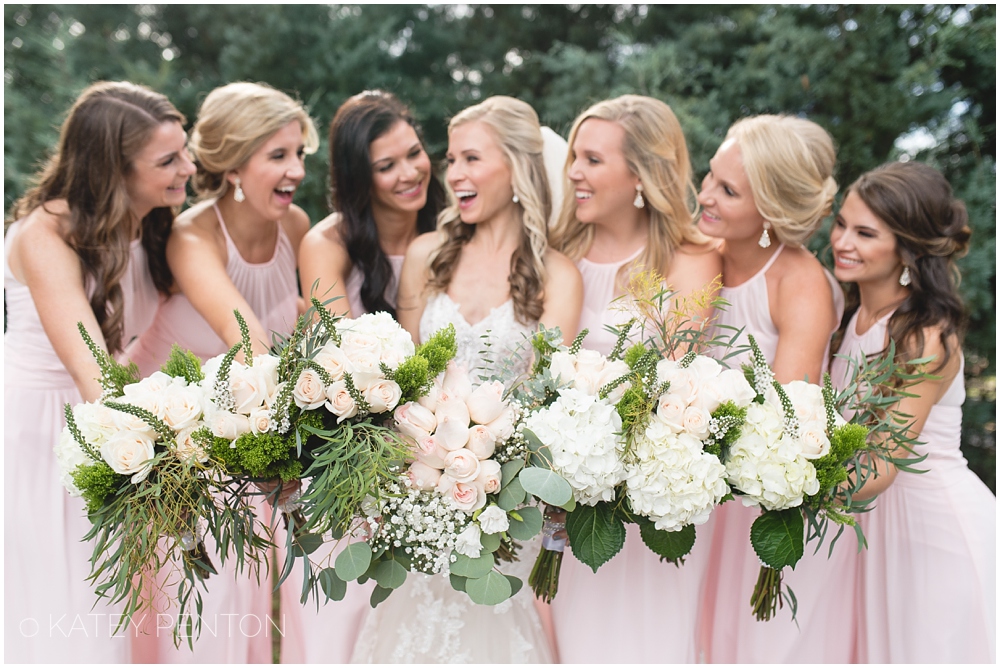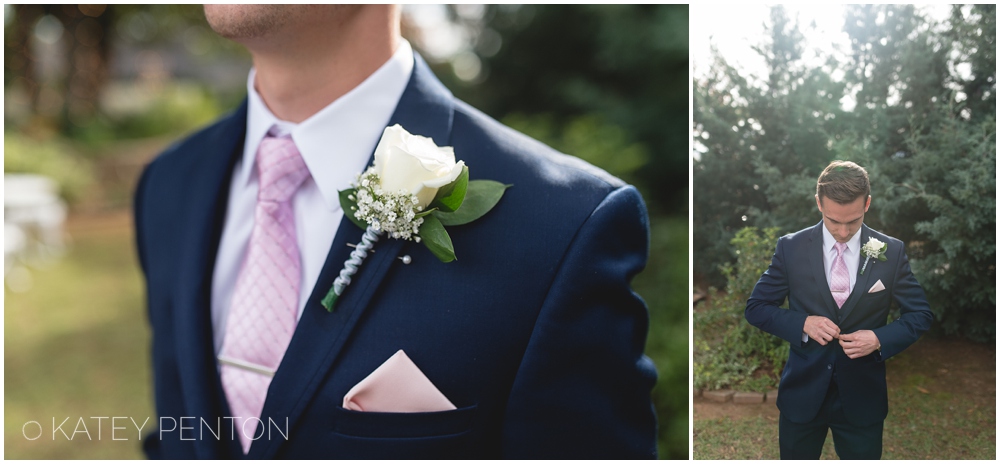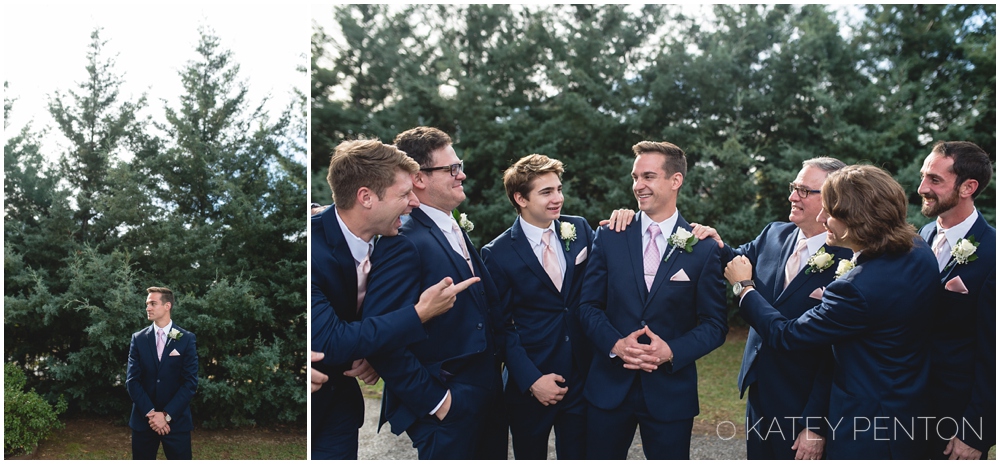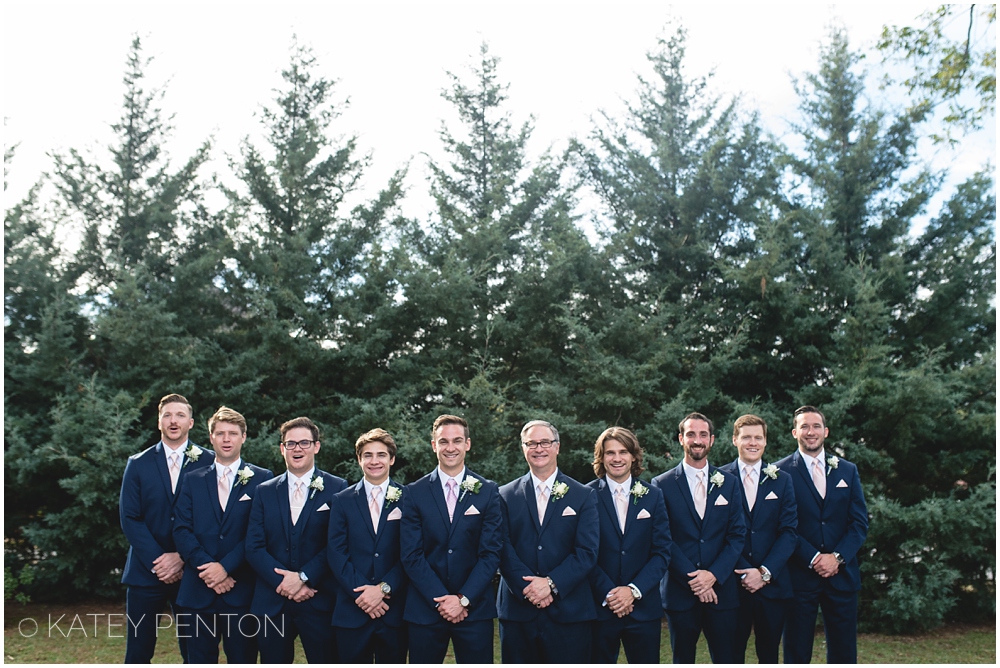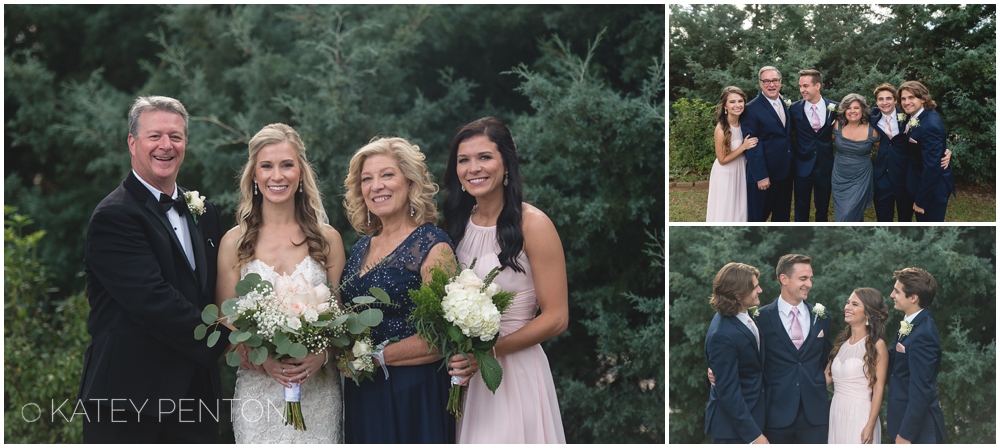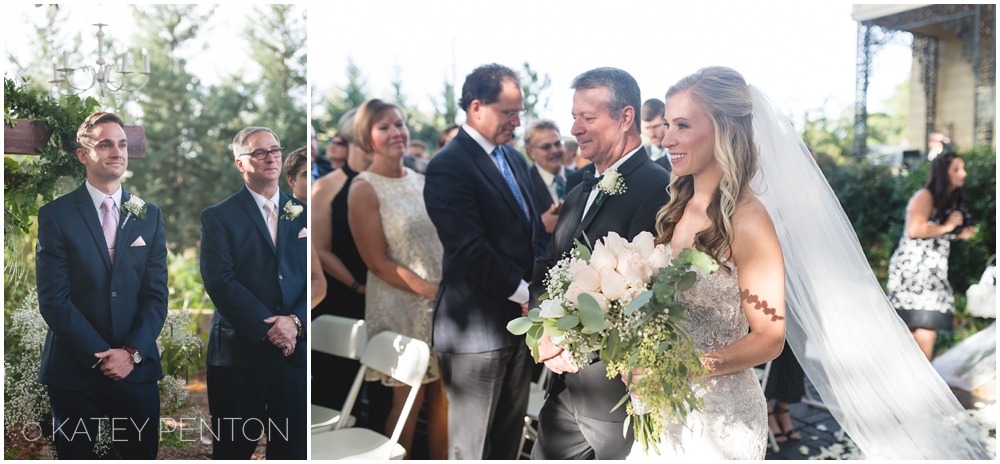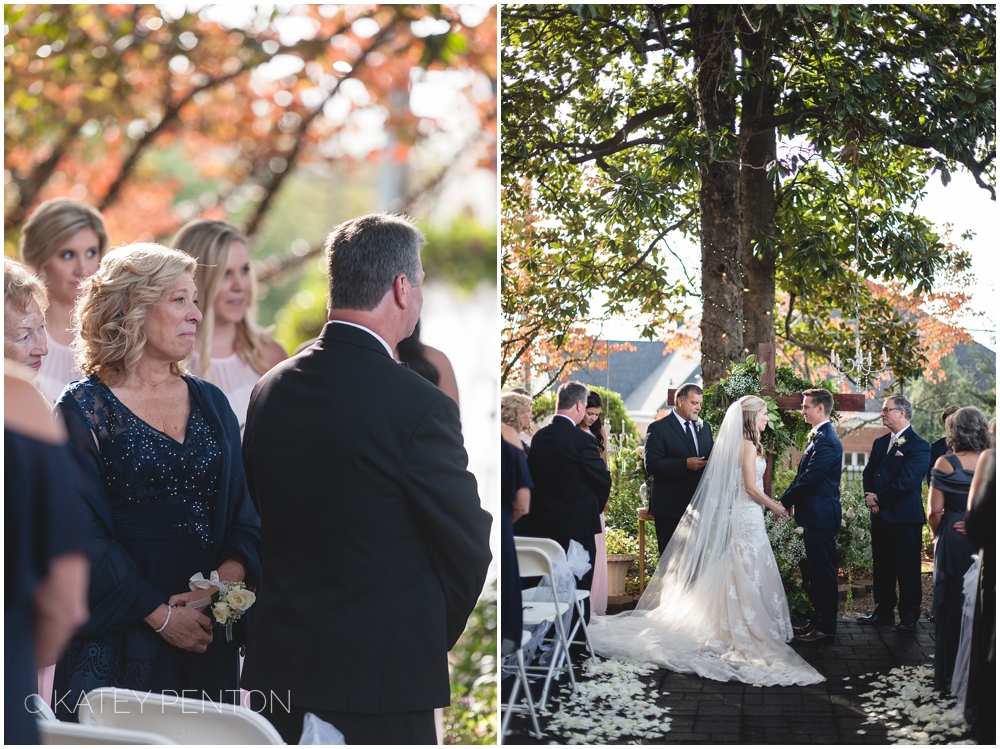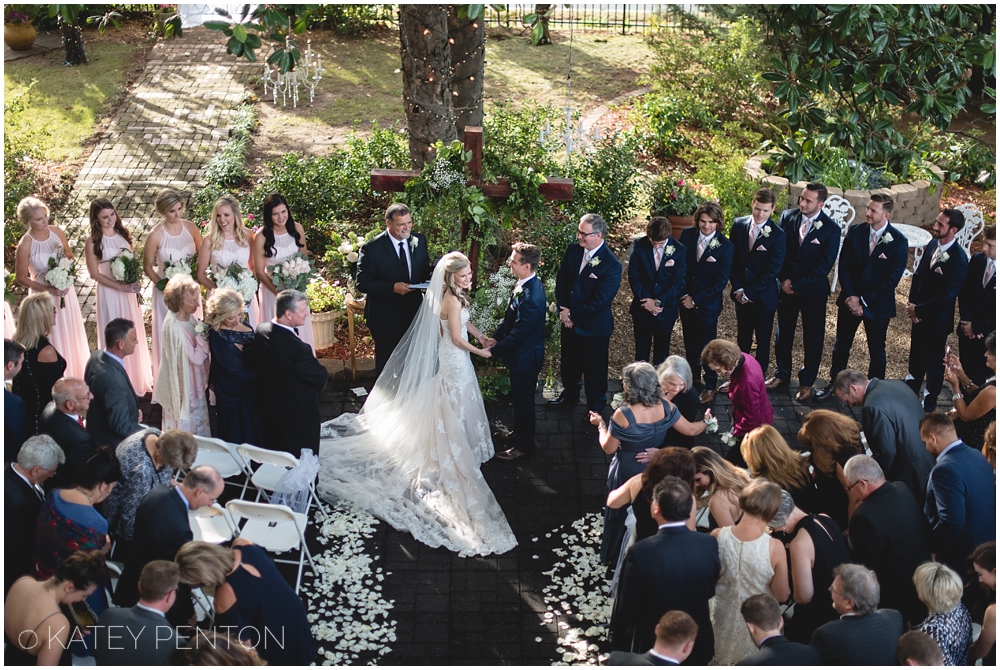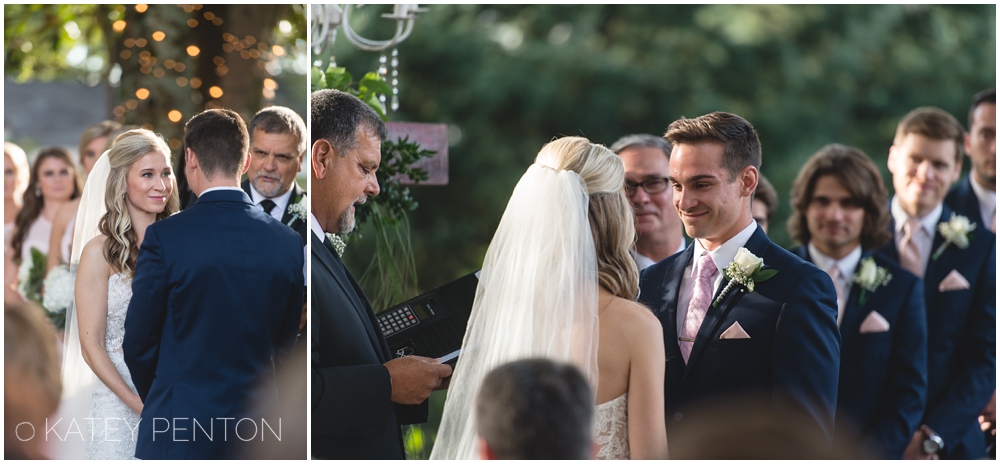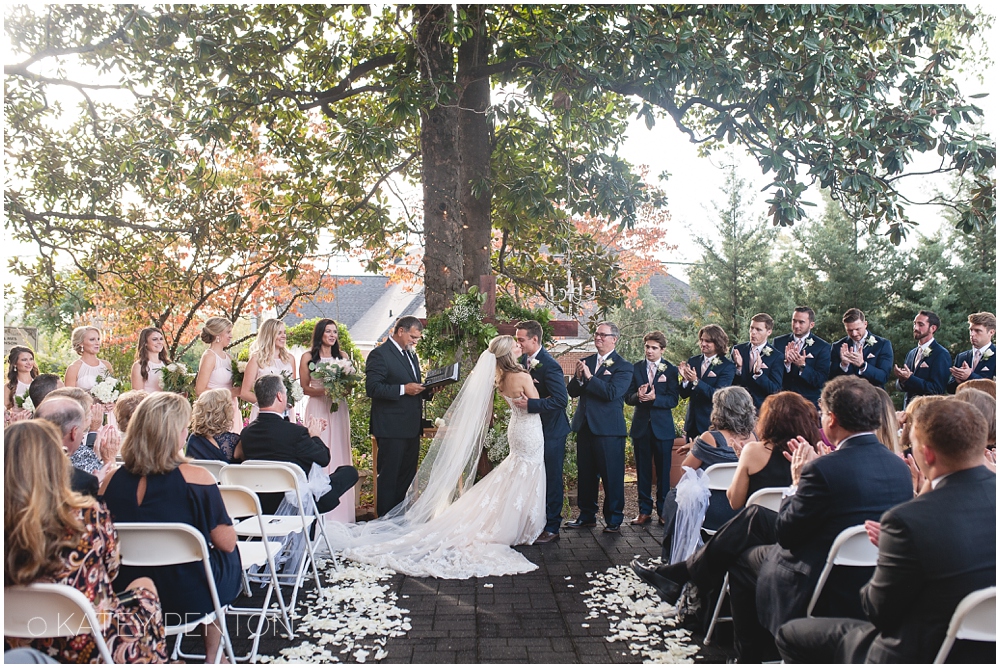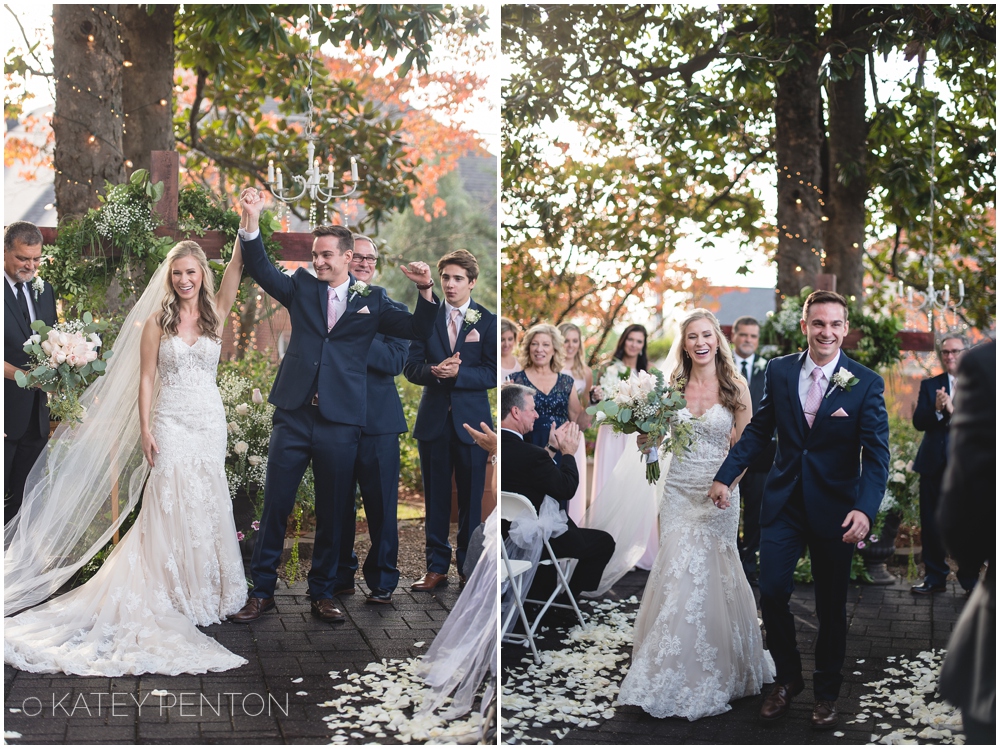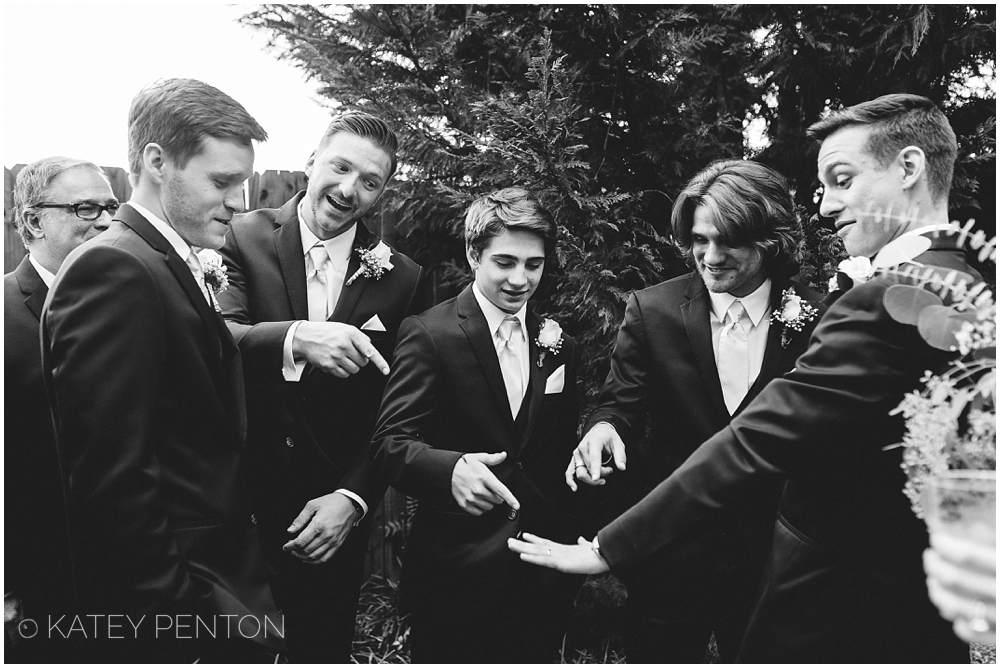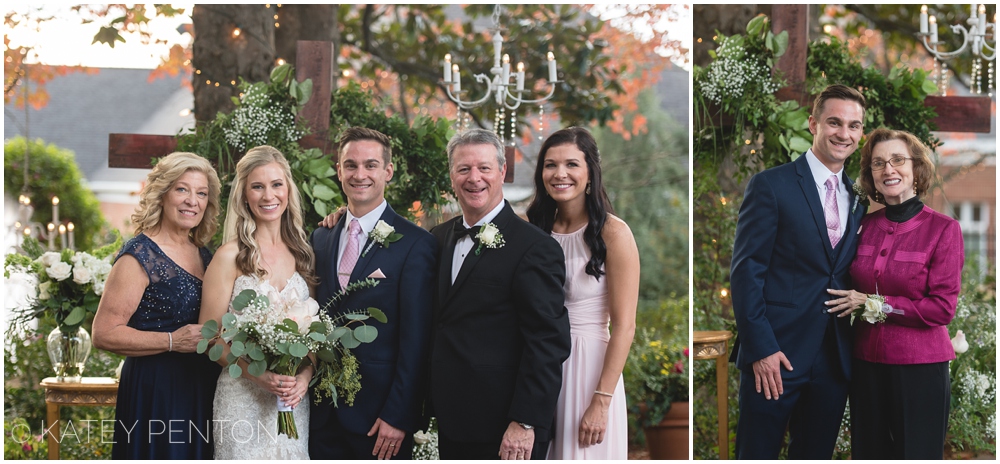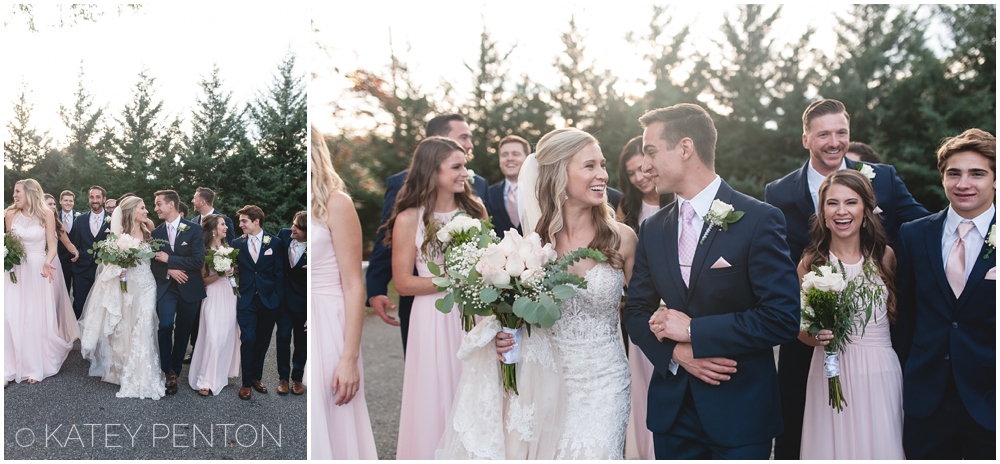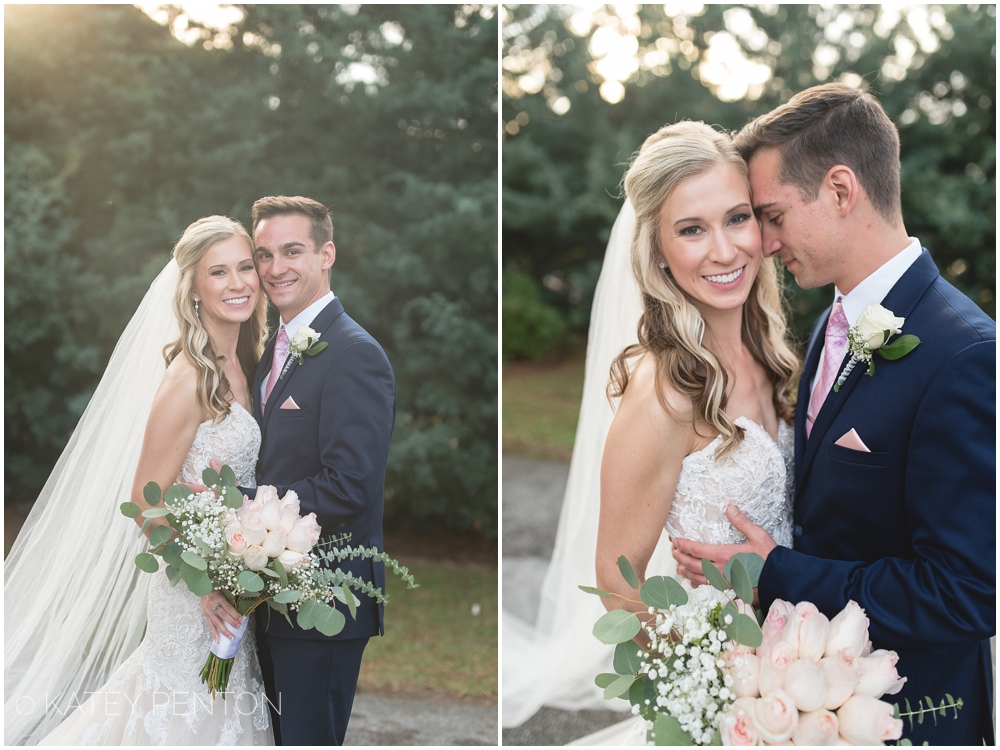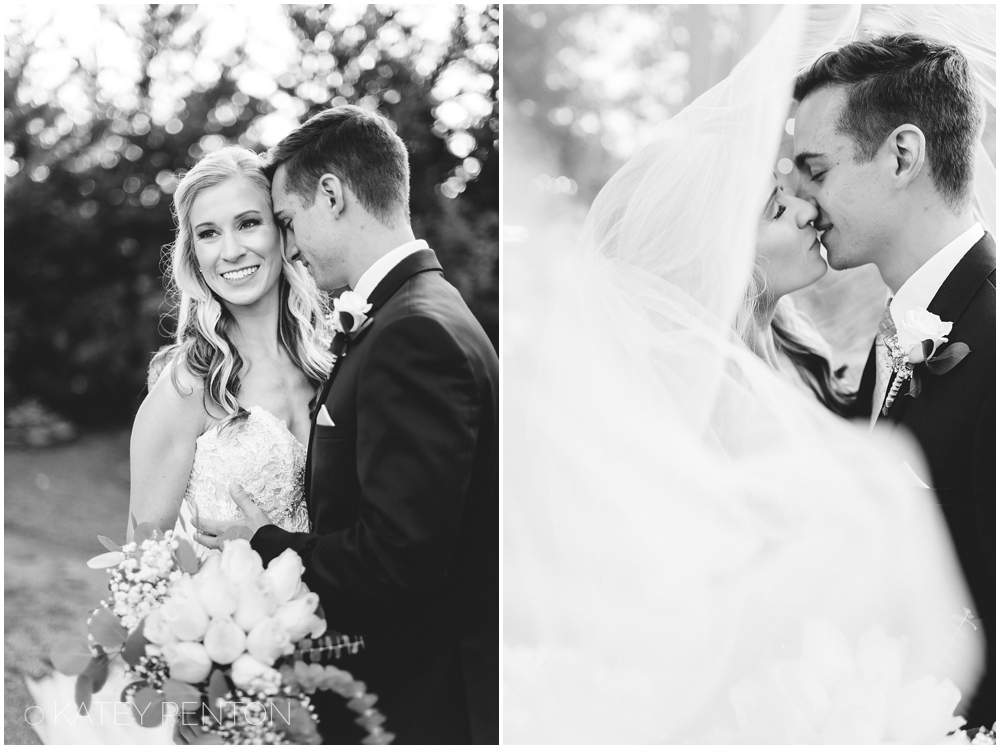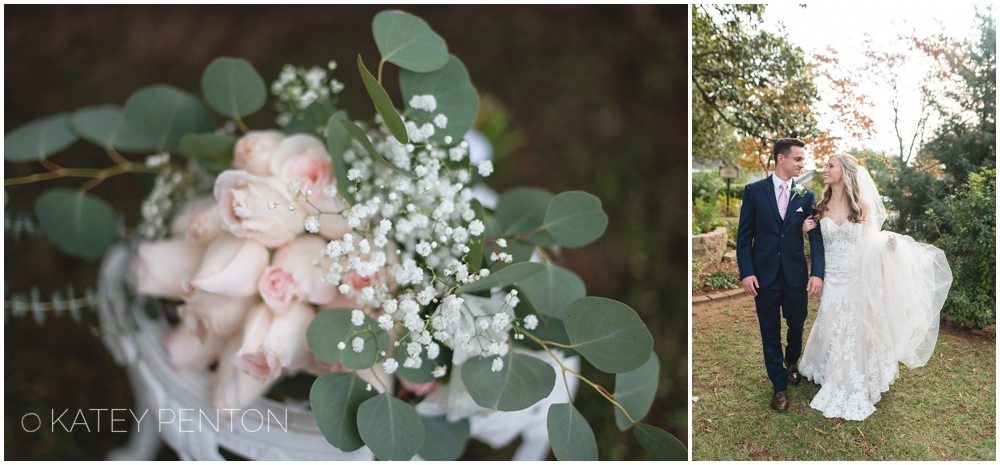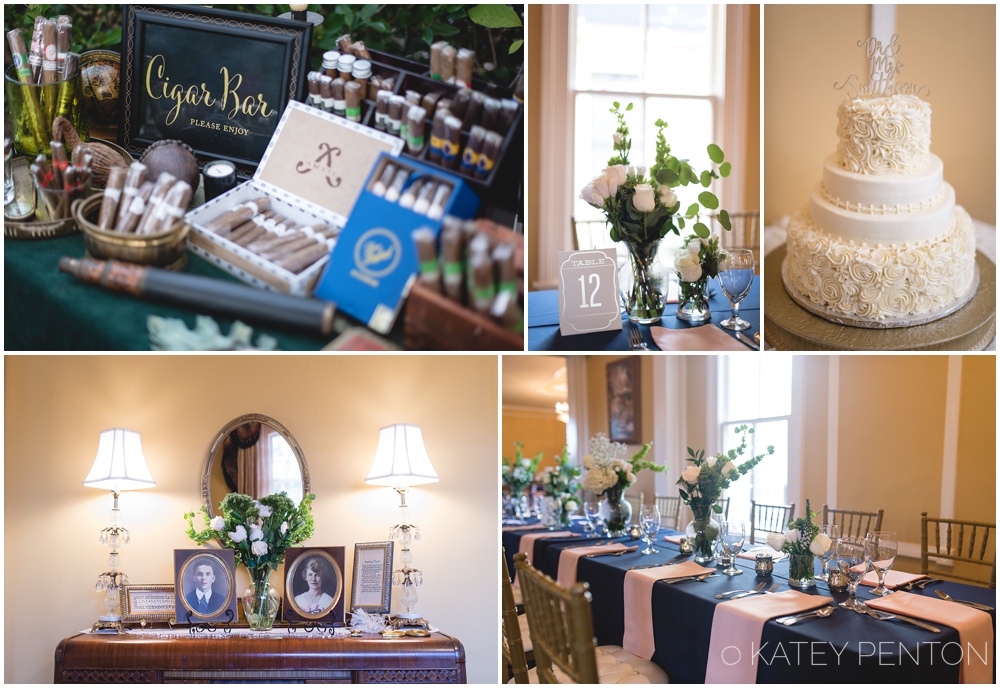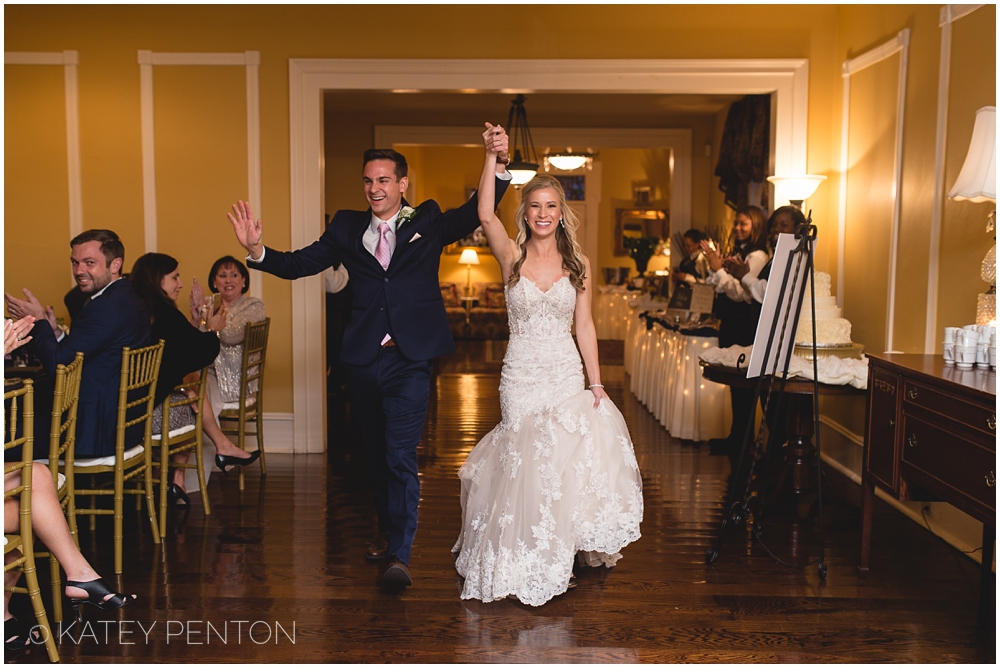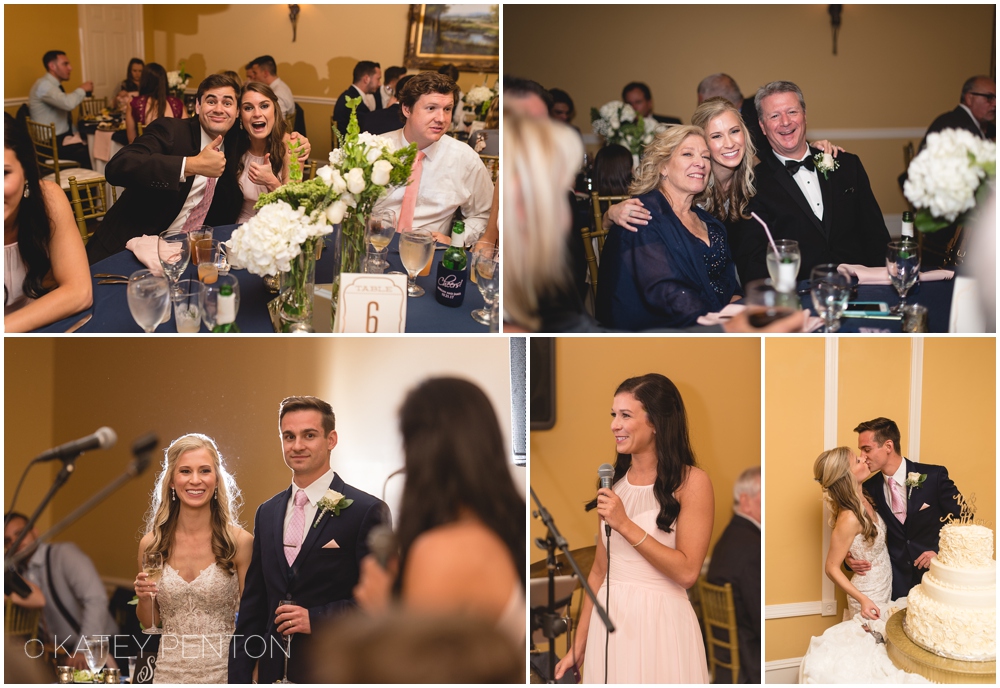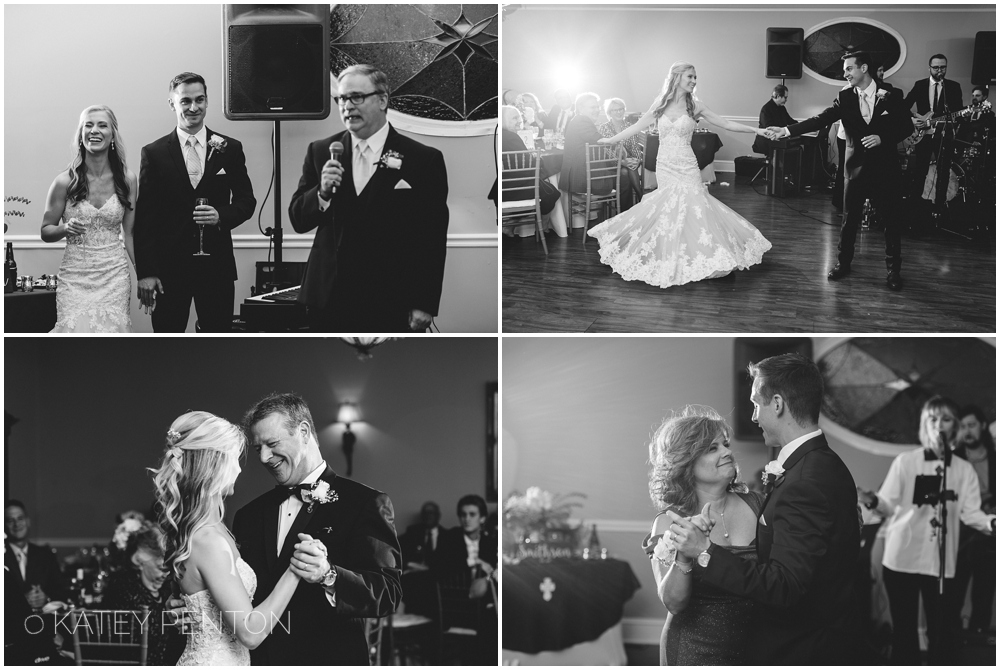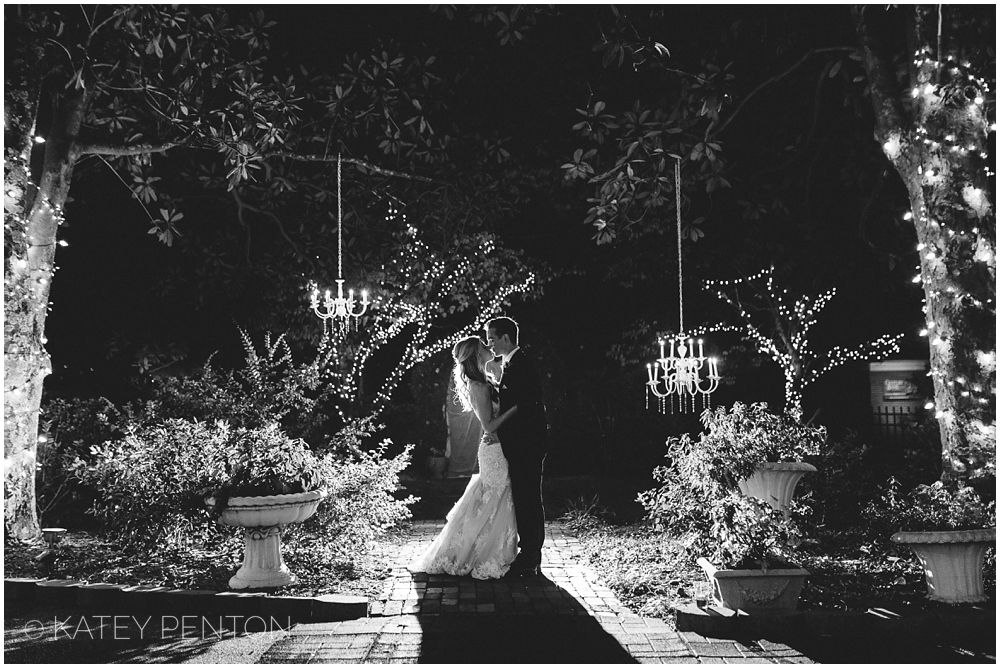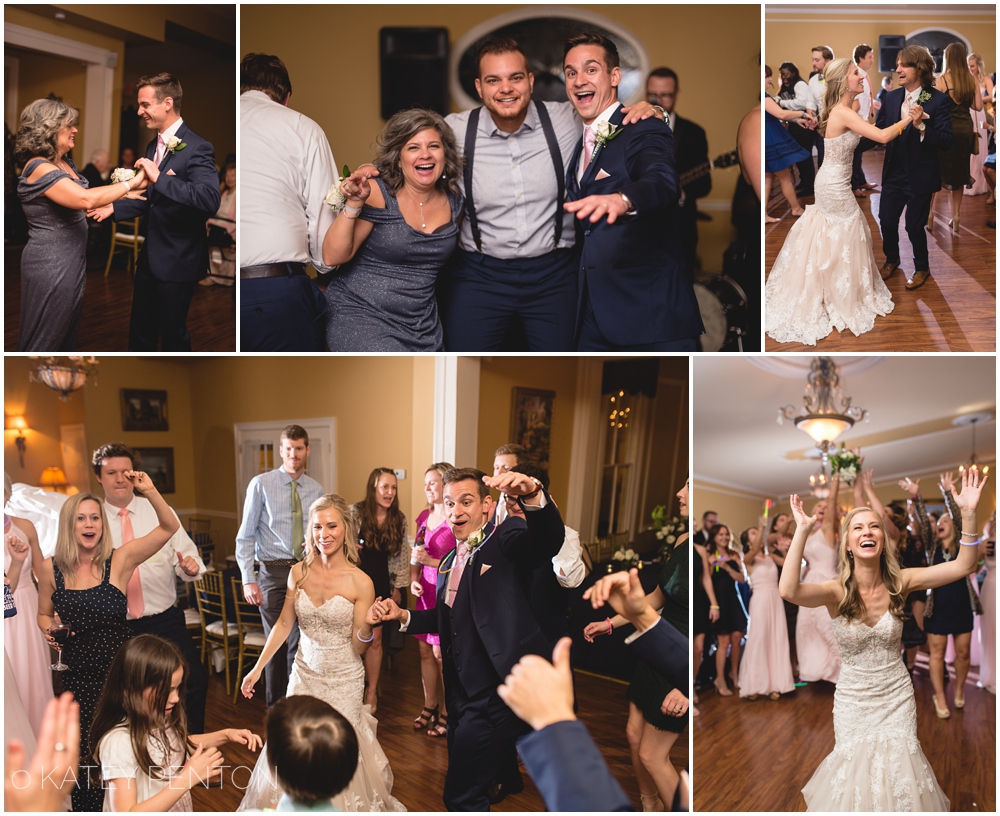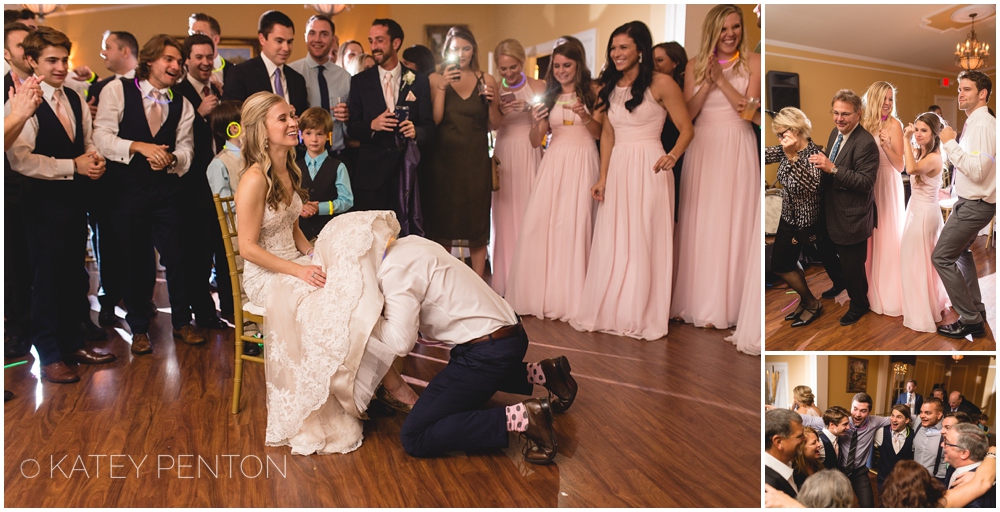 And here are all of the people that helped to make Morgan and James' day run so smoothly and look so beautiful!
Ceremony & Reception Location- Stonewall Manor
Wedding Coordinator- Valinda Wood
Wedding Dress- Essence of Australia from Wedding Angels
Groom's Attire- Michael Kors from Wedding Angels
Bridesmaid Dresses- Hayley Paige
Florist- Arranged by the bride, bride's mother, and bridesmaids!
Catering- Flavorful Events Catering
Wedding Cake- Tammy Aldridge
Hair- Uptown Salon
Make-up- Megan Powell
Officiant- Brent Page
Band- Emerald Empire Band
Travel Agent for the Wonderful Honeymoon- Joyful Journeys by Lauren
Photographer- Katey Penton Photography and 2nd Photographer Jenny V Photography