Archive for Featured
Recently I was interviewed by Voyage Atlanta. They are an Atlanta based webzine that loves to explore and authentically tell the stories of the creatives around the metro Atlanta area! The mission at VoyageATL is to "find the amazing souls that breathe life into our city." I'm honored to be featured in their "Inspiring Stories of East Atl" section this week. As a small business owner, I love talking about how I got started, what inspires me, and encouraging others who have dreams of one day being their own boss. Check out the interview below and leave some love on the article.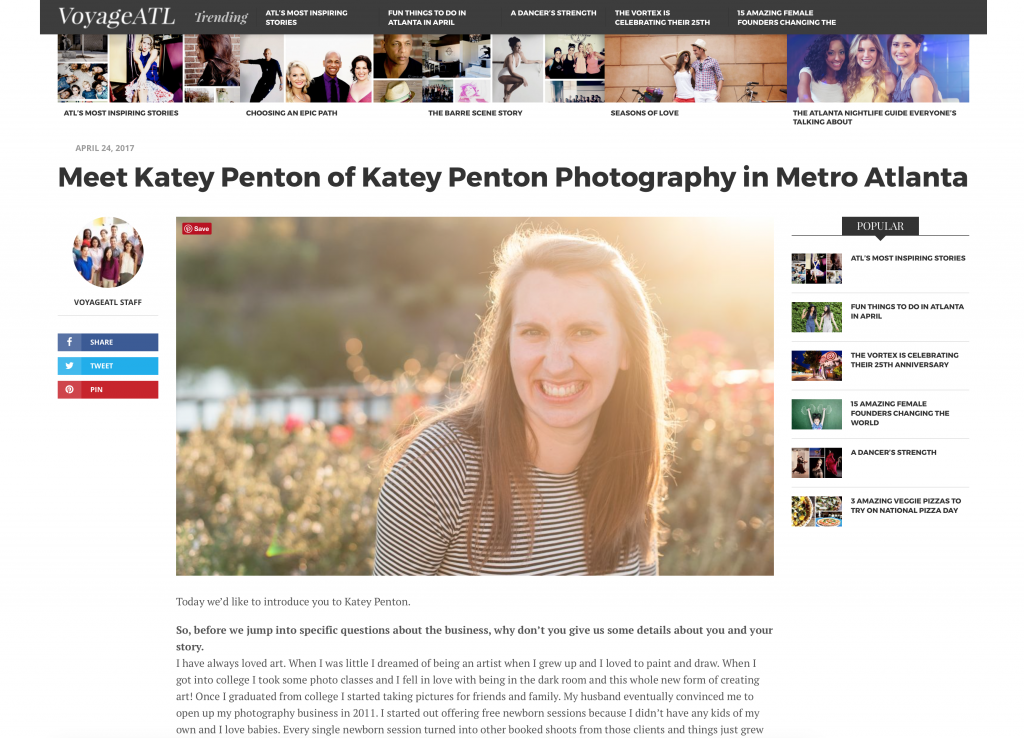 I'm so excited about today's feature! One of my favorite weddings that I have photographed was featured on one of my favorite wedding blog's: The Black Tie Bride! If you love all things classic and romantic, you will love gazing at all of the gorgeous wedding inspiration on this wedding blog. Check out Hayley and David's Graduate Athens wedding that was featured on The Black Tie Bride today. And if you are wanting to re-live the full day, check out the original blog post here!