About Katey
Well hello there! My name is Katey Penton and I am so glad that you are here. I am a wedding and newborn photographer based out of Social Circle, GA. I love LOVE and babies!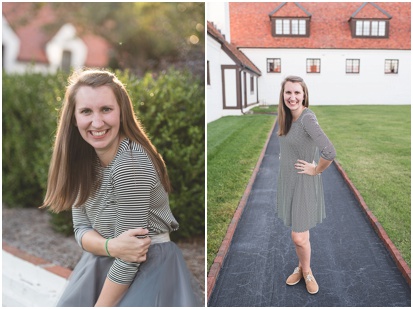 Photos by Mandi Mitchell Photography
Things are pretty crazy over here at the Penton House: I have been happily married to my sweet husband, Hunter, for 7 years now. We have a smart little 5-year-old, Henry, and a sassy 3 year old Lucy. Our youngest, Walt, is 1 and the wild one of the family! We also have a labradoodle named Barkley. As a family we love to just cuddle all the time, watch sporting events, and hang out with friends and family while eating really good food. Food is a must.
We just built our dream home in Social Circle, GA!
Family photos taken by my talented friend Morgan Corbett Photography
God has blessed me so much throughout this venture into photography. My love for photography started back in high school when I got one of those I-Zone instant Polaroid cameras (you know the one… they were awesome). I loved that thing! I remember one summer my whole family (2 parents + me + 8 siblings) went on the most epic vacation of all times- we took a trek across the United States in our 15 passenger van. Along the way we kept track of all the insanity through nice little anecdotes in a composition book, illustrated with some photos from my I-Zone. After that things got a bit more legit. When I went to college in 2004 my grandfather gave me his Nikon FE (and that is the reason why I am a Nikon girl through and through). I used it in all of my film classes, it was my baby! Then things got real crazy and I went digital in 2009. I bought my Nikon D40 used off of Amazon along with a little portrait lens just in time to use on a mission trip to Honduras. That's when I started to get more serious with the whole "Photography as a Career" thing. Soon followed my current gear- my D700's and the start of my business in 2011.
My formal education:
Bachelor's of Arts in Liberal Studies with a concentration in photography
Masters of Arts in Teaching, concentrating in Art Education
Member of the Professional Photographer's of America (PPA)
And one more picture of my kids… just because they are so cute
My LOVE list:
1. "You and Me Forever" By Francis and Lisa Chan (download it from their website). I recommend all my brides to read this with their fiancés!
2. Baking chocolate chip cookies until they are ALMOST done and then eating them with a big cup of milk. YUM
3. Cookie Monster cupcakes from Holly's Cupcake Shop. YUM YUM (update: They CLOSED

so I need a new favorite cupcake place and fast!!!)
4. Everything Braves Baseball and Falcons Football
5. The smell of fall/camping
6. Wedding Cake. Fondant, buttercream, I LOVE it all!
7. The movies "Pride & Prejudice" and "The Grinch"
8. Playing racquetball
(Geez… after making that list, I really need to think about my sugar intake. It may be a bit out of hand!)