Kristina and Ray got married at the historic Taylor-Grady House on a gorgeous Monday in Athens, GA! They both share a love for the era of the 1920's to 1940's, and their wedding definitely captured that love. Kristina's dress was a perfect fit for the day with her hi-low hemline and adorable blue shoes!

These two met while working on the tv show Person of Interest on the streets of NYC. They were paired together to walk across the street and at the end of the day Ray gave Kristina his number. Even though Kristina is very old fashioned, she decided to take a chance and sent him a message. The next week they met for Thai food and have spent almost ever day since together. They connected through a love of the arts, vintage times, music, and life, and they incorporated all of those things into their wedding day. It was one of the few times I have seen a couple's personality really shine through in every aspect of their wedding day!
Kristina's favorite memory from her wedding day was the ceremony. "After almost a year of planning it all came together! Walking down the aisle with my father, the words that were spoken by everyone who supported us and the words we spoke to each other. The music was also an important part of our vision for the ceremony and it was perfect!" Ray said his favorite memory was their first dance as well as his grandparent's dance, and pretty much all of the dancing and music from different decades. He said, "It created the fun party we envisioned. Also seeing Kristina for the first time."
Kristina had a pin of her great-grandmothers pinned in her dress as a special heirloom.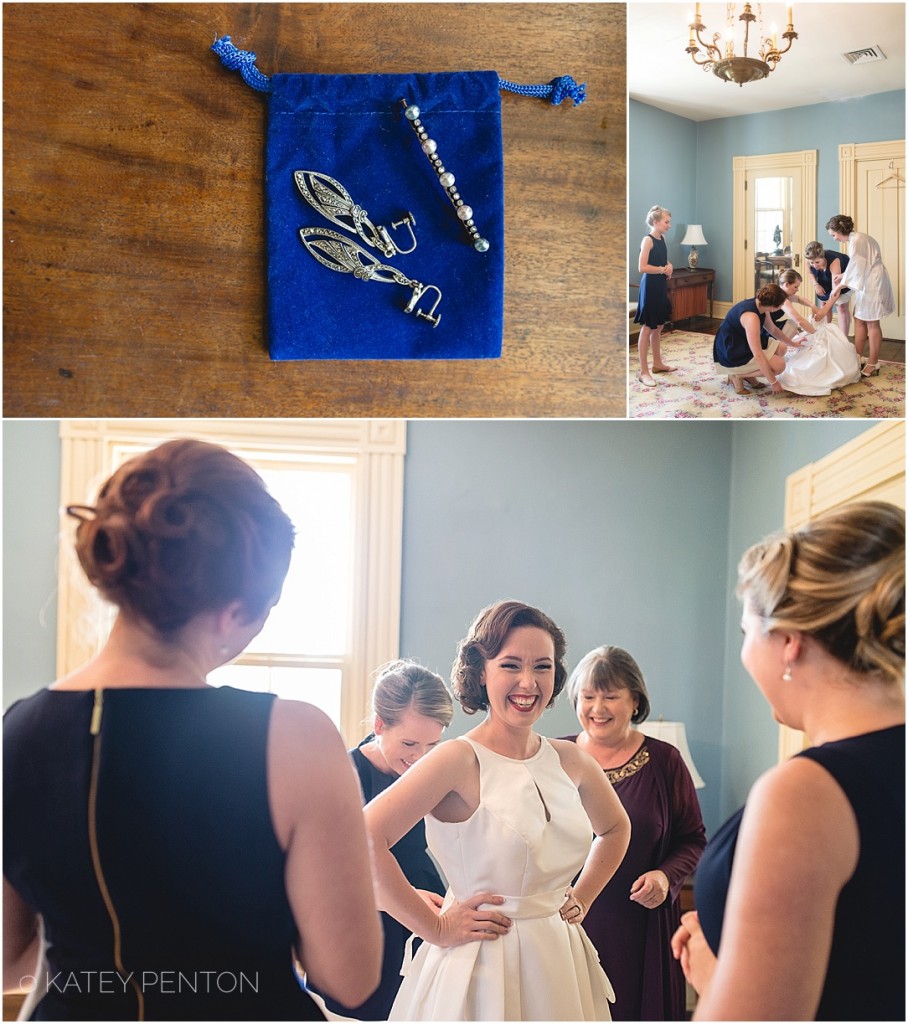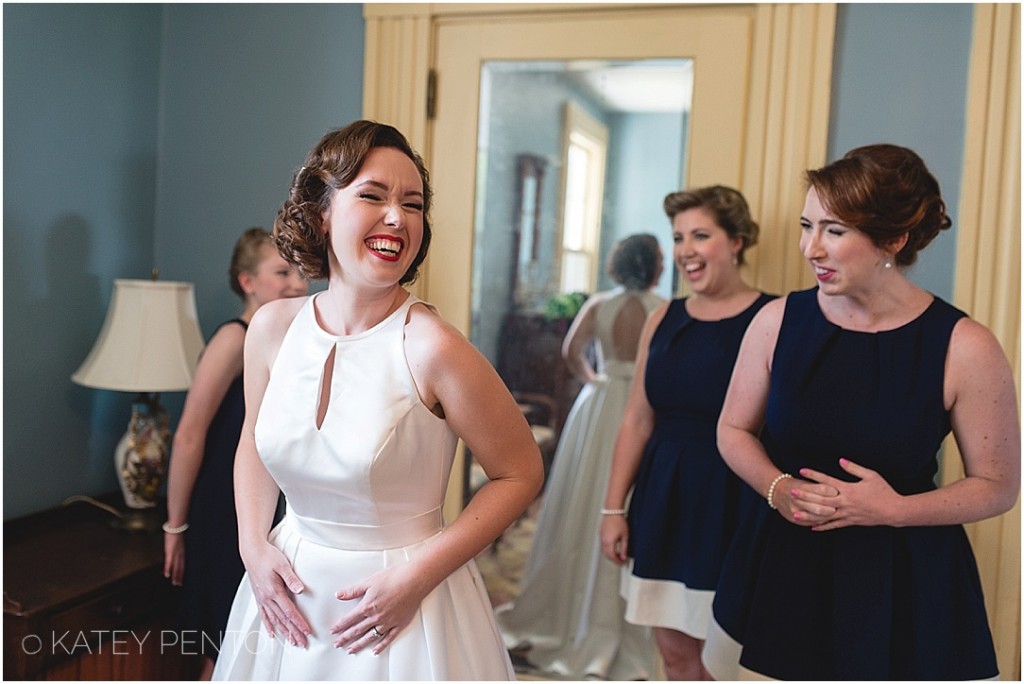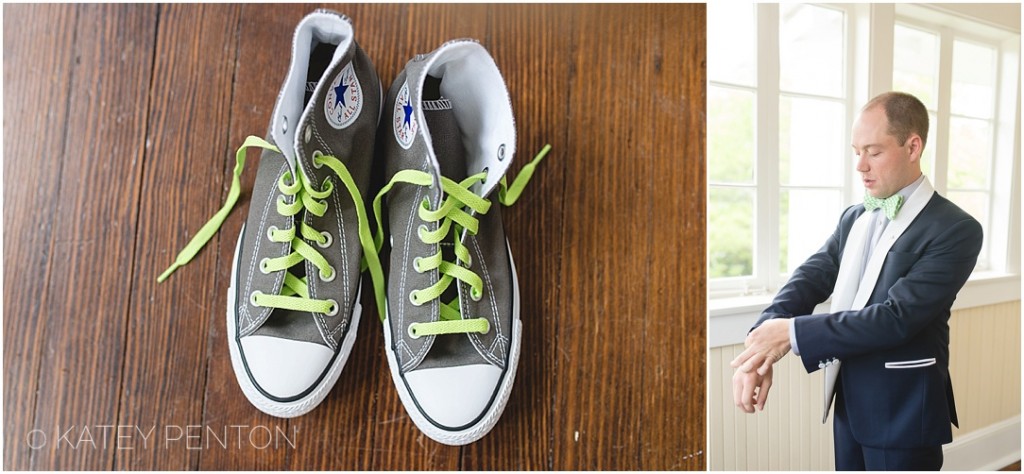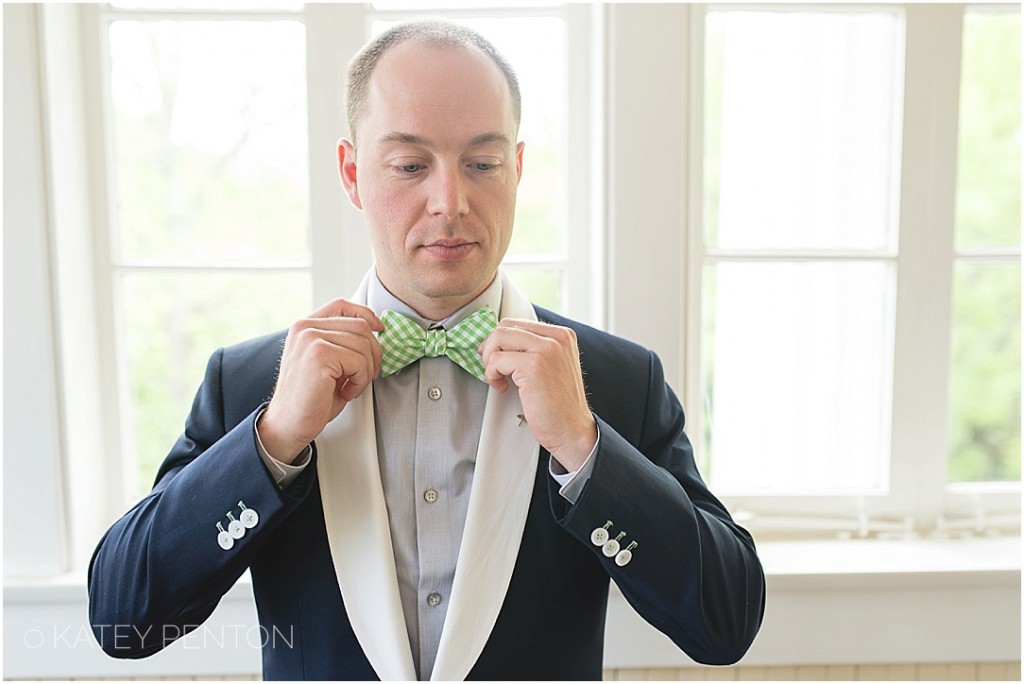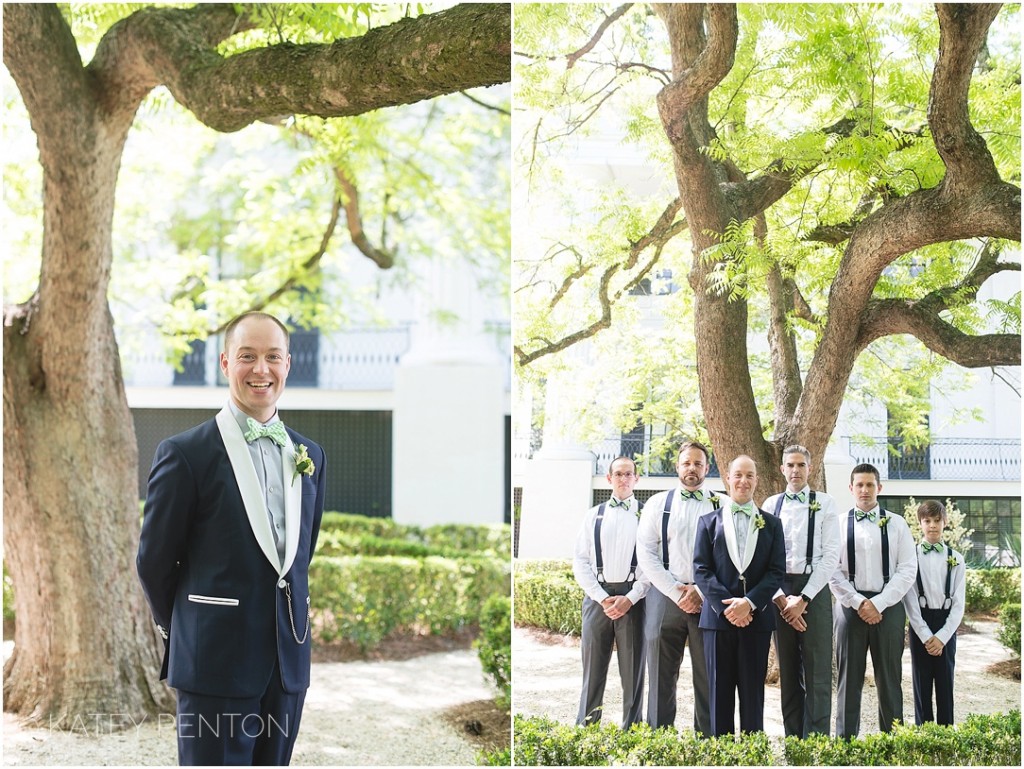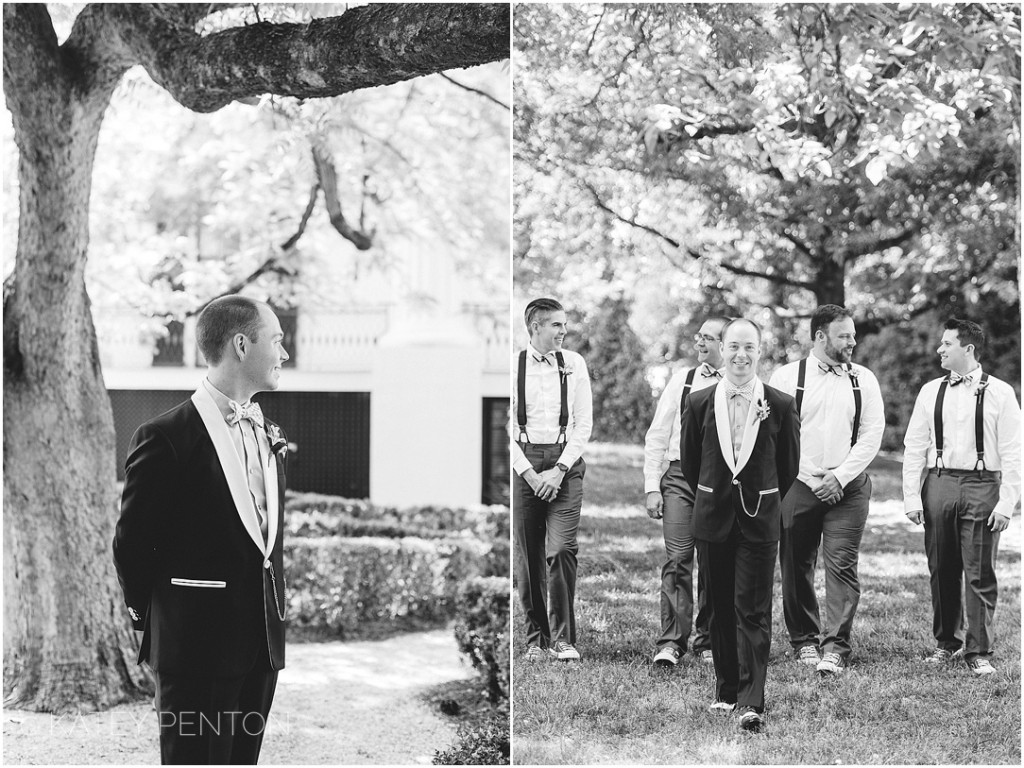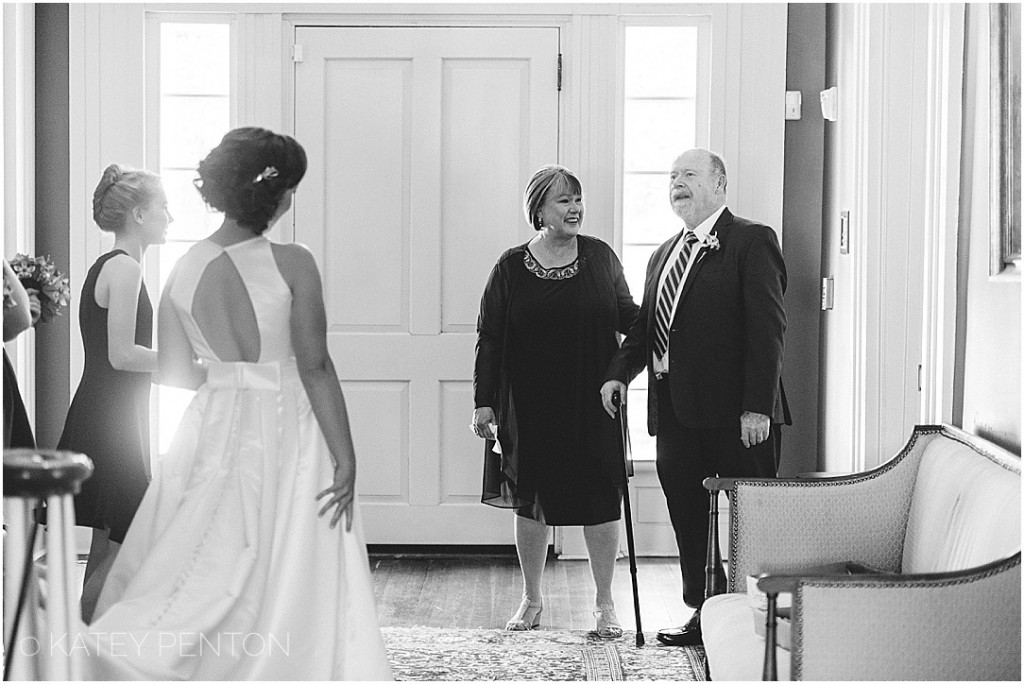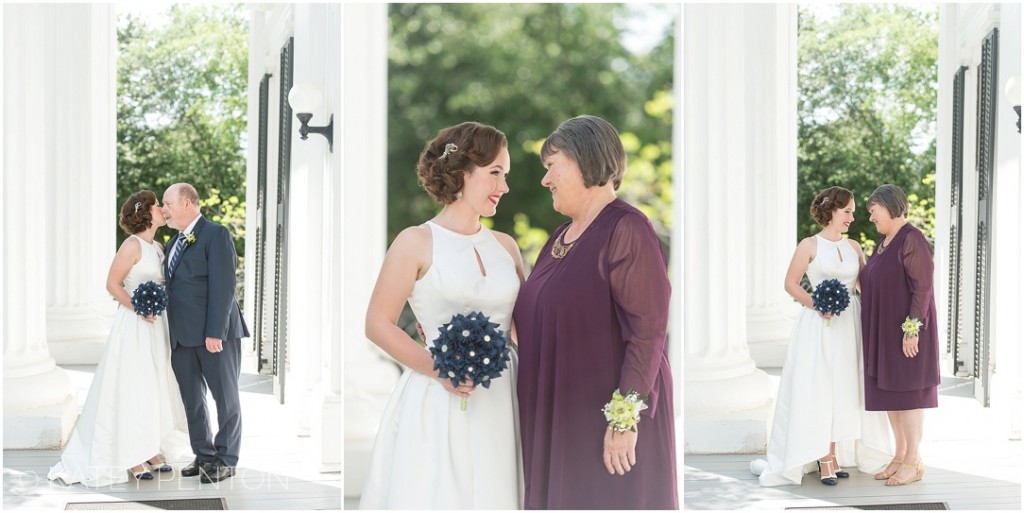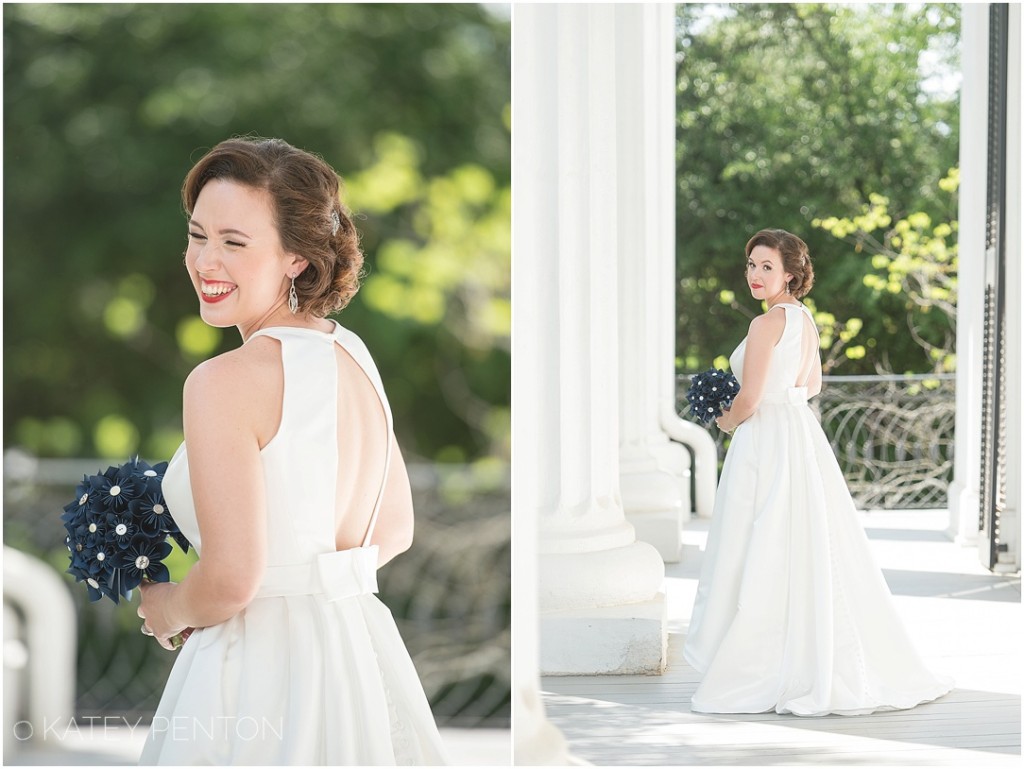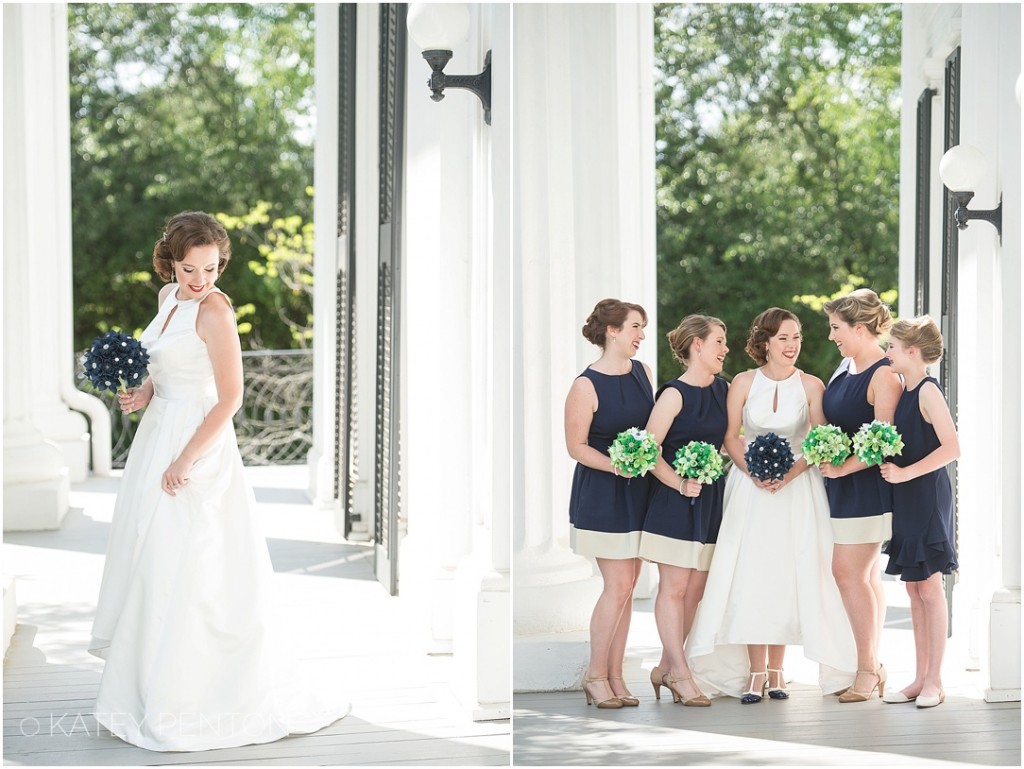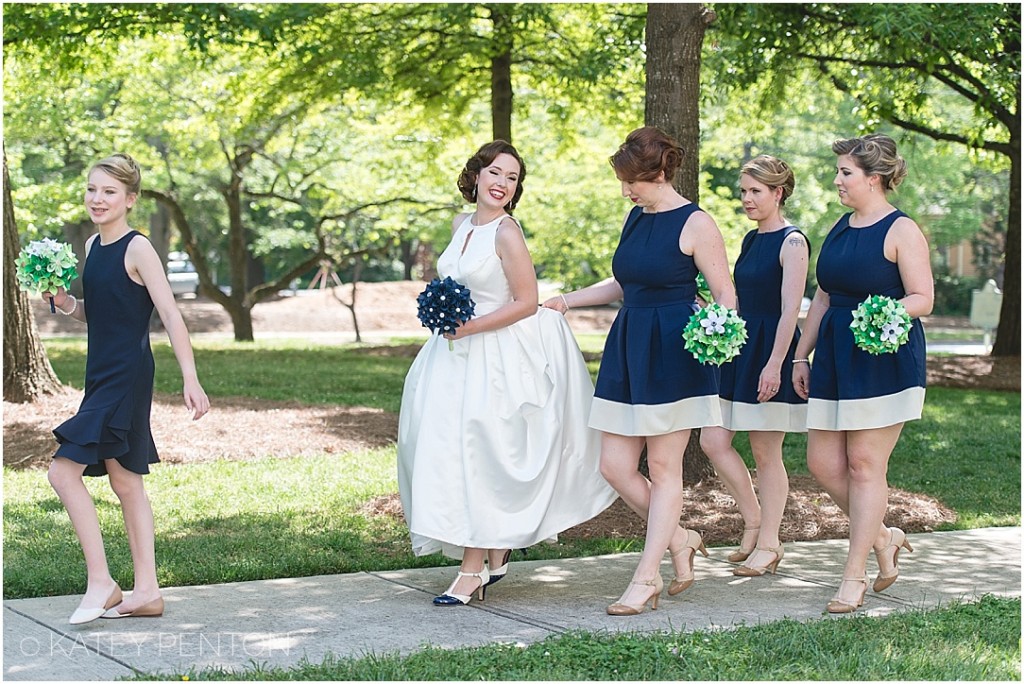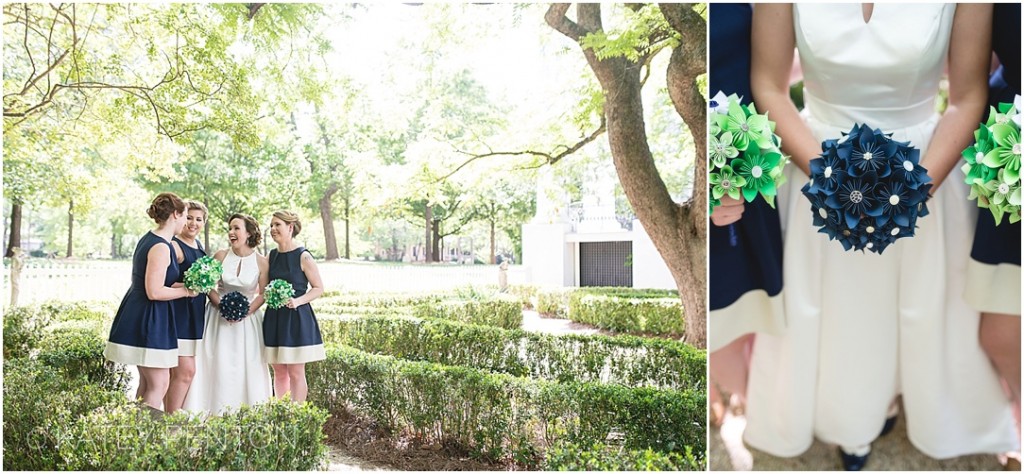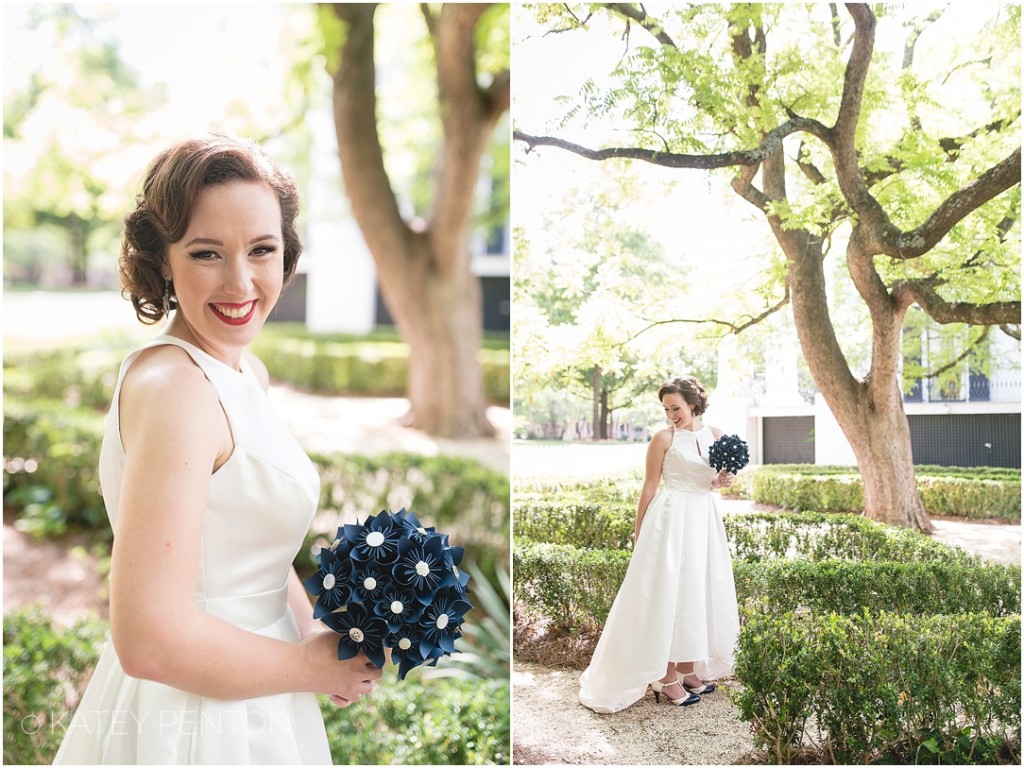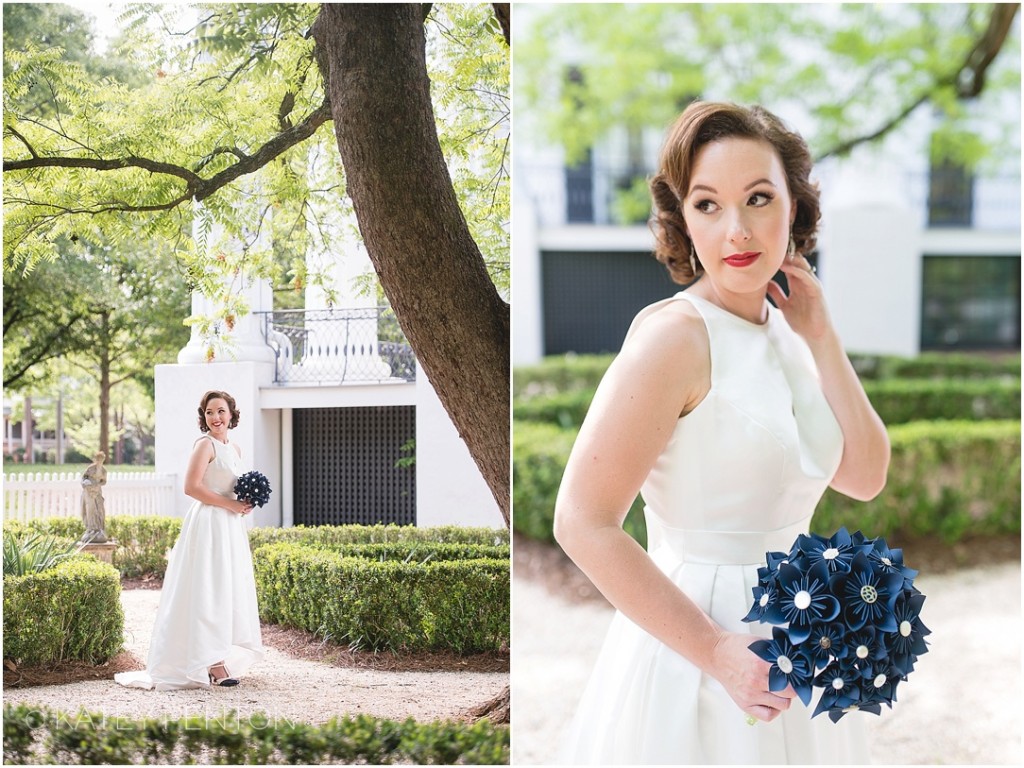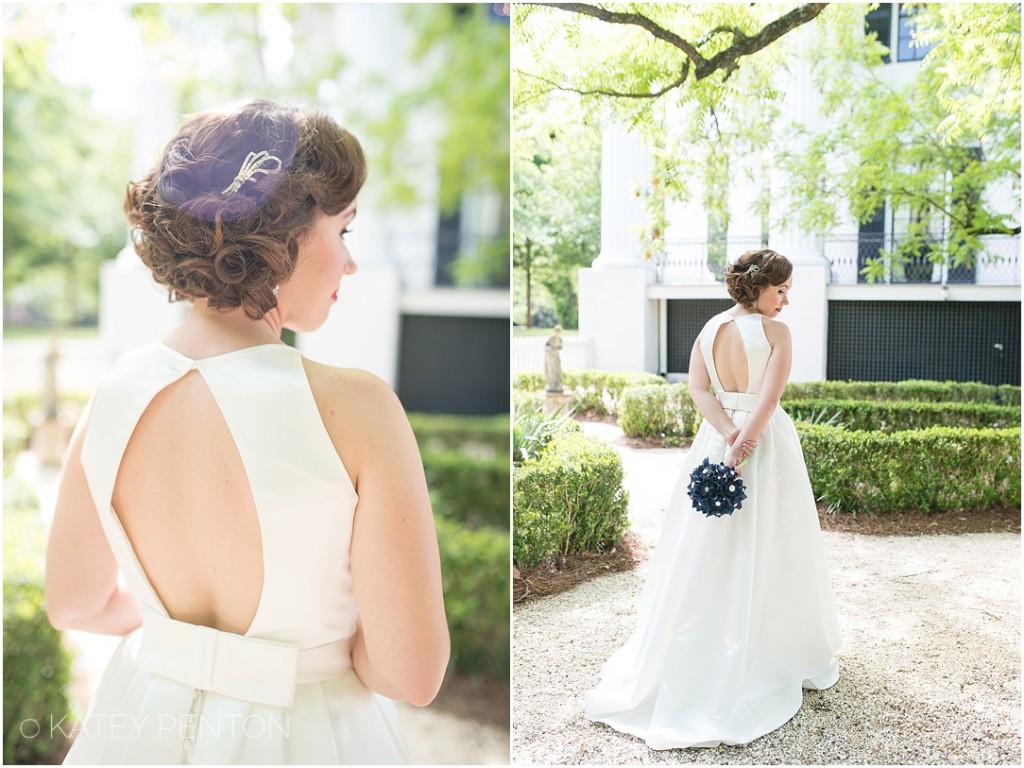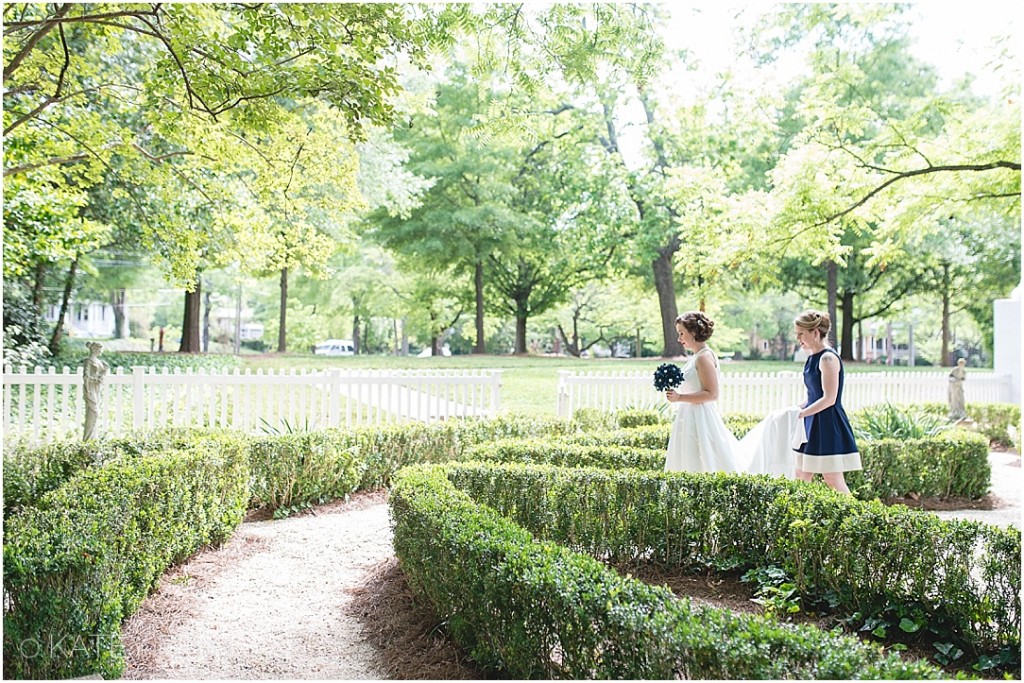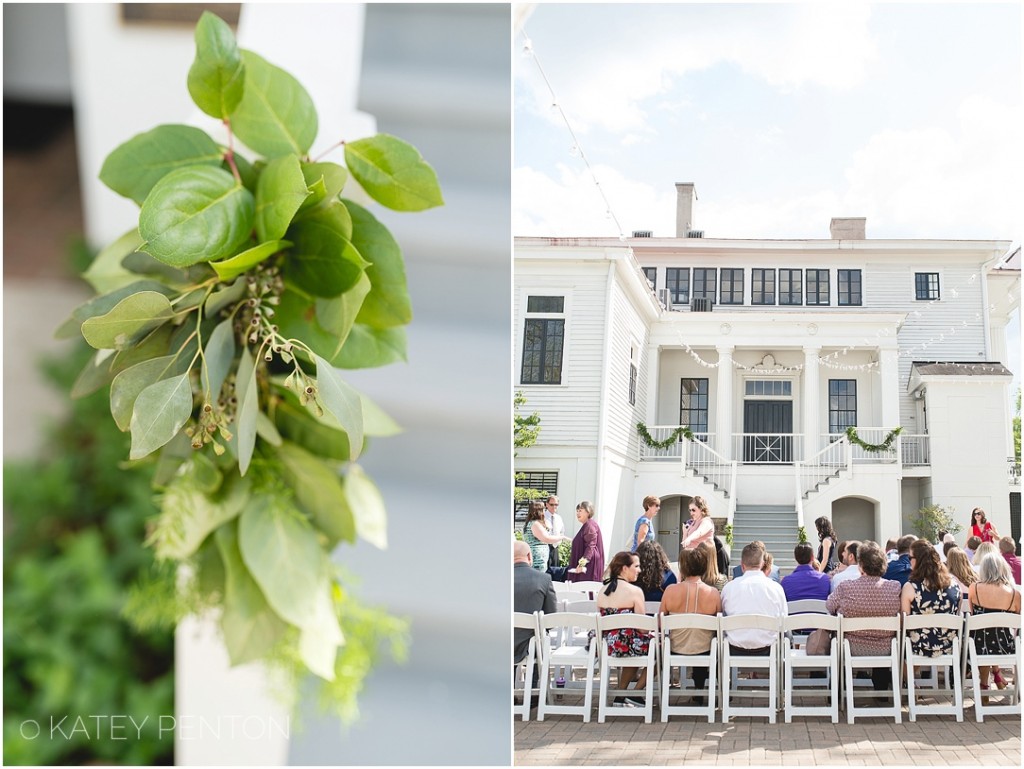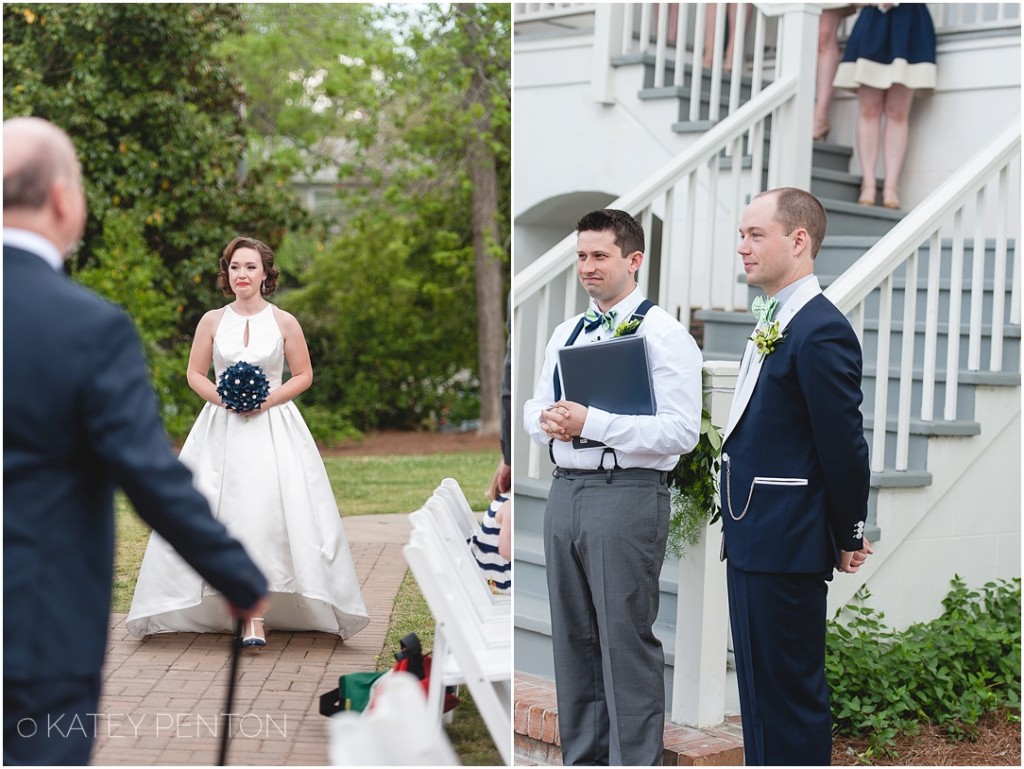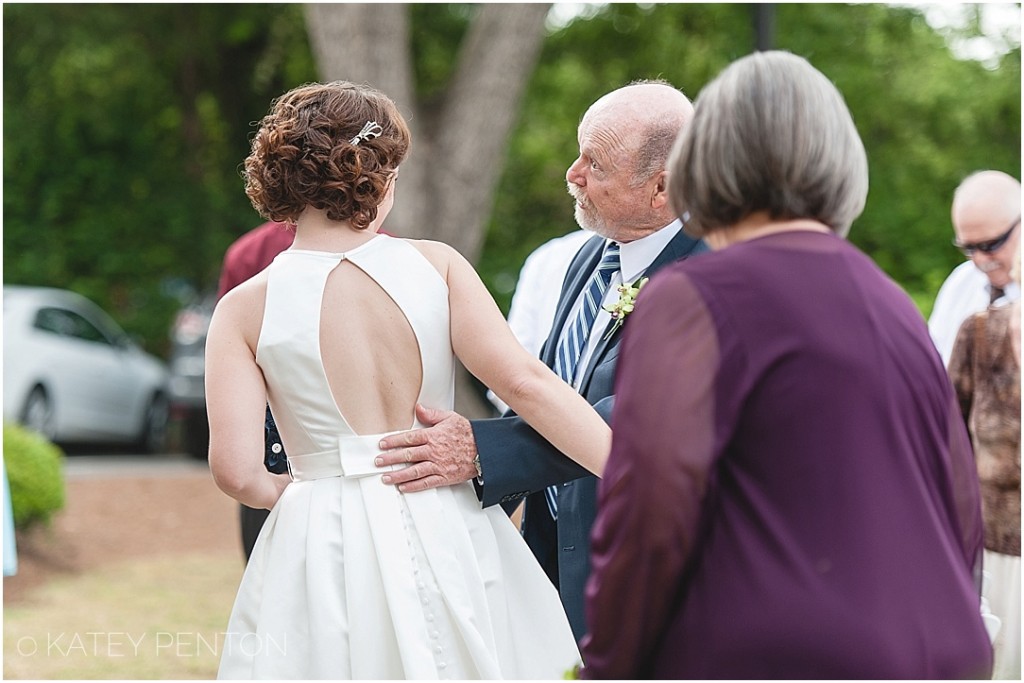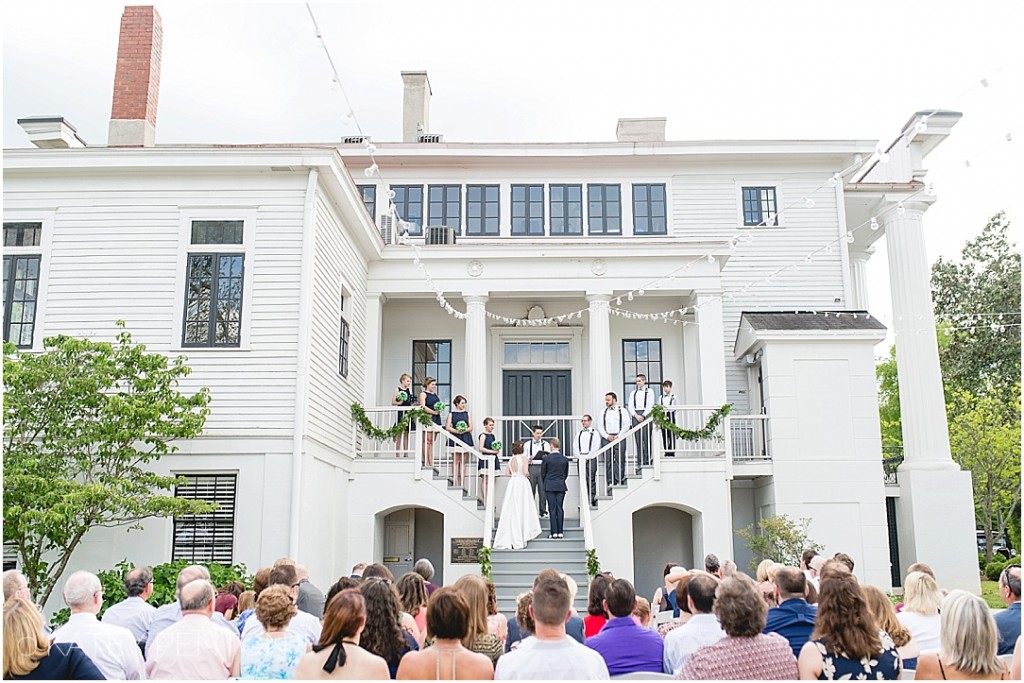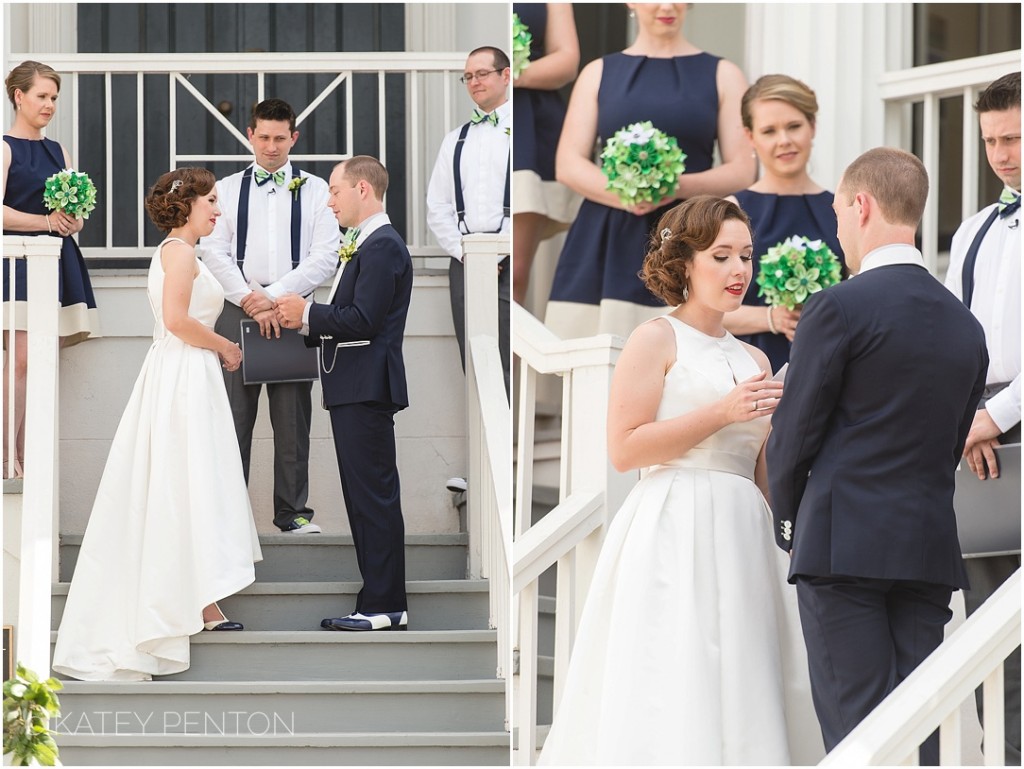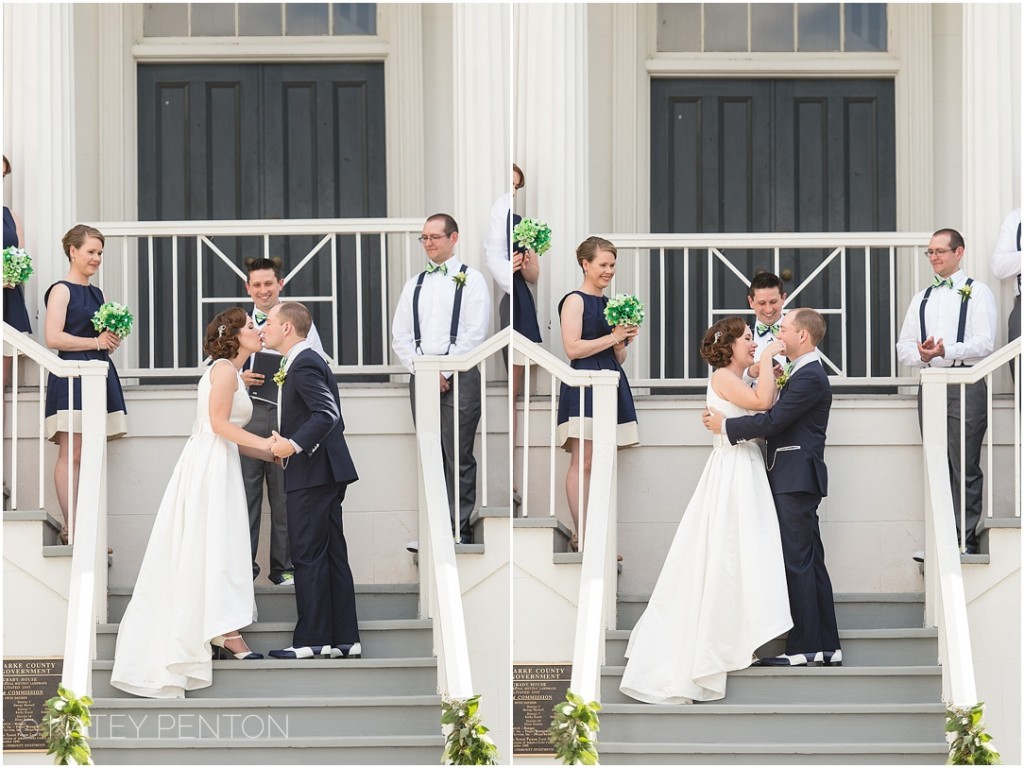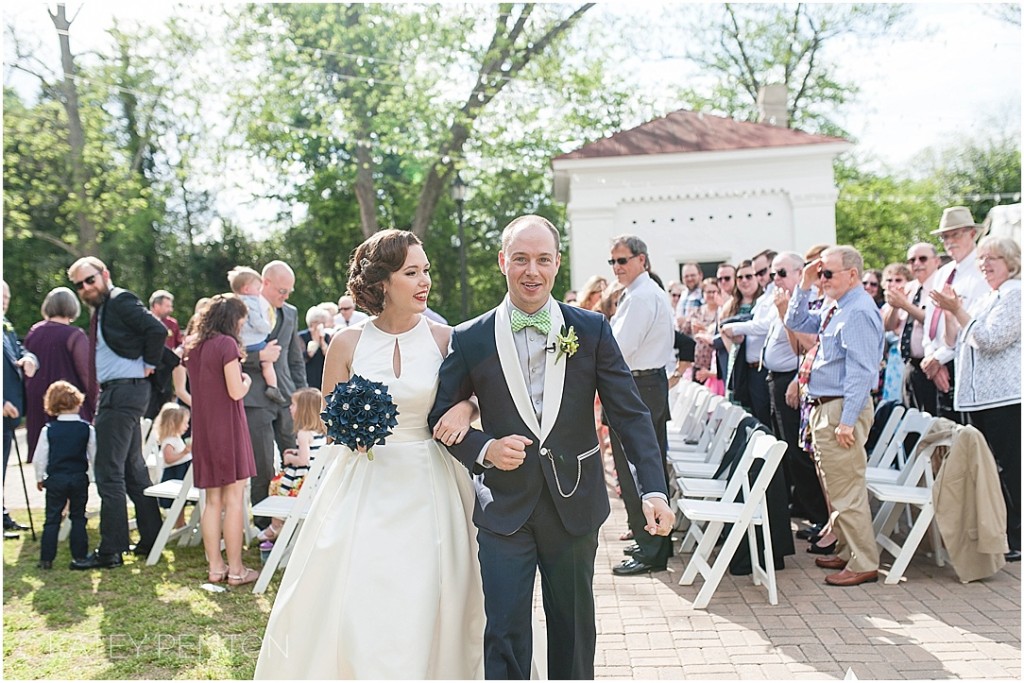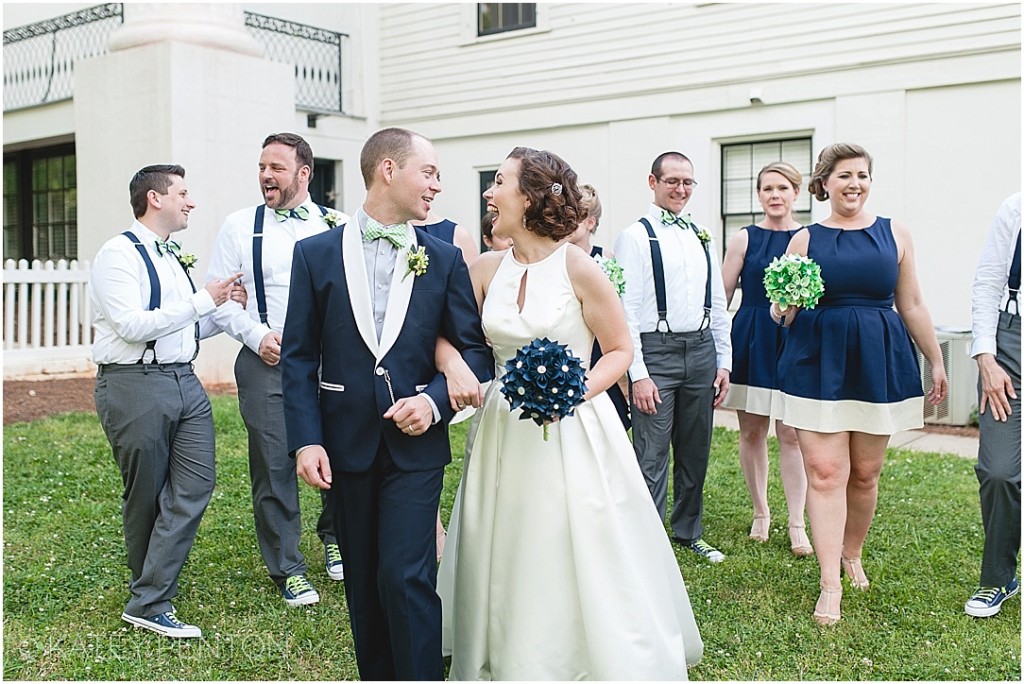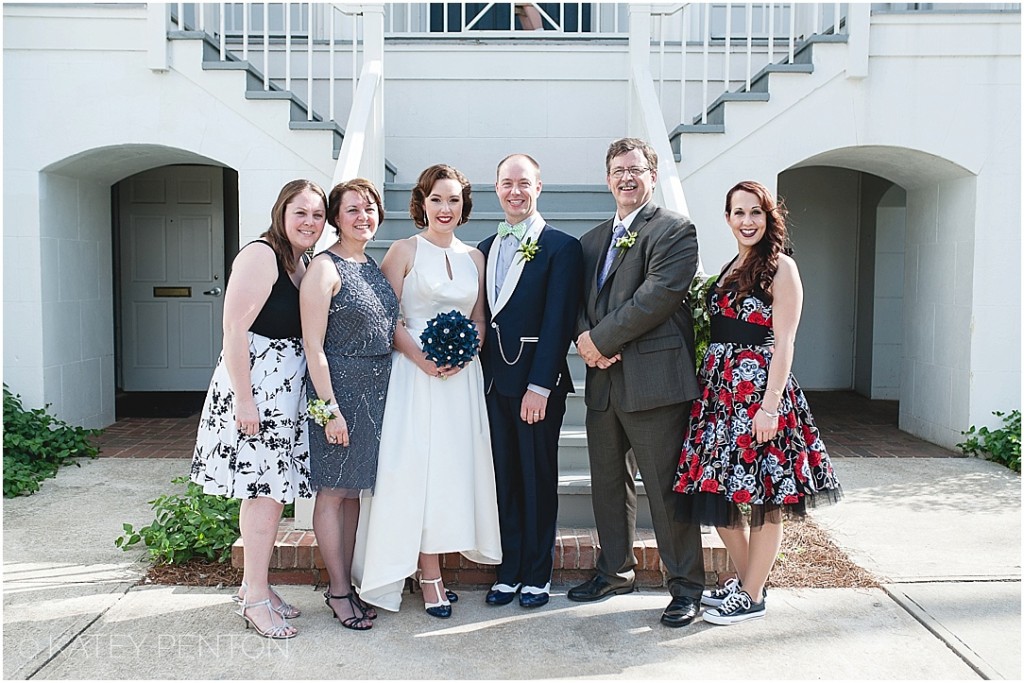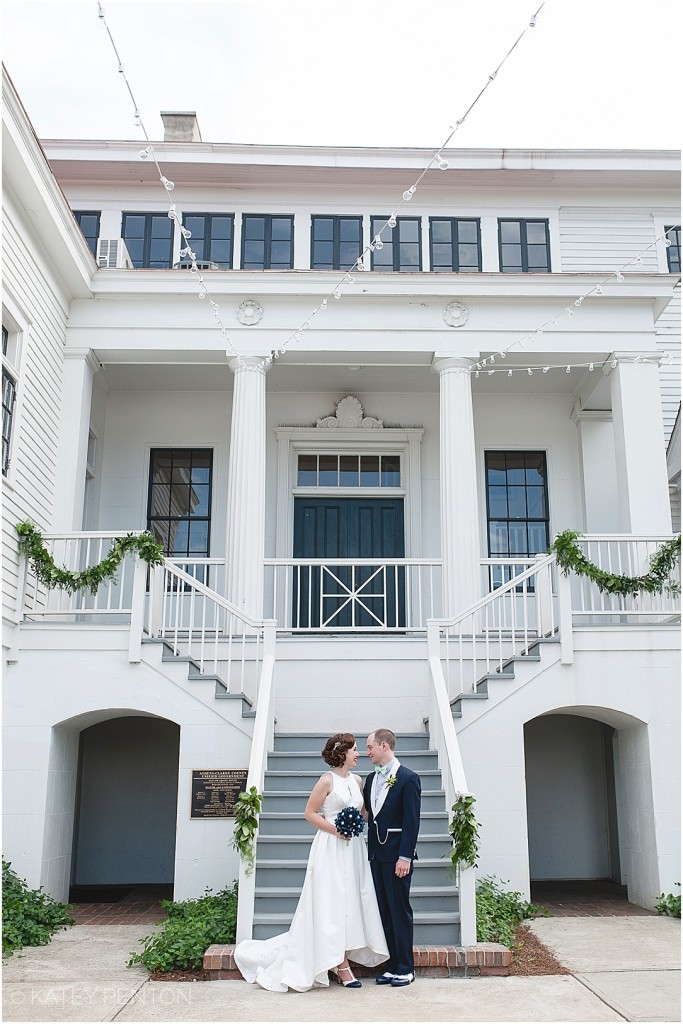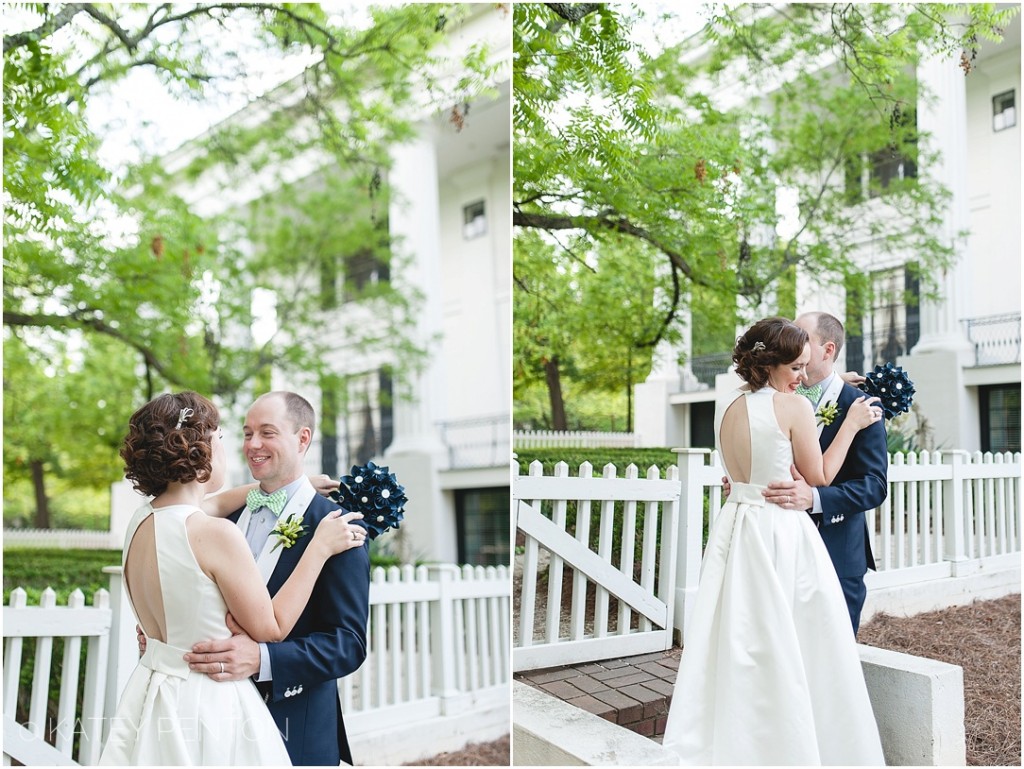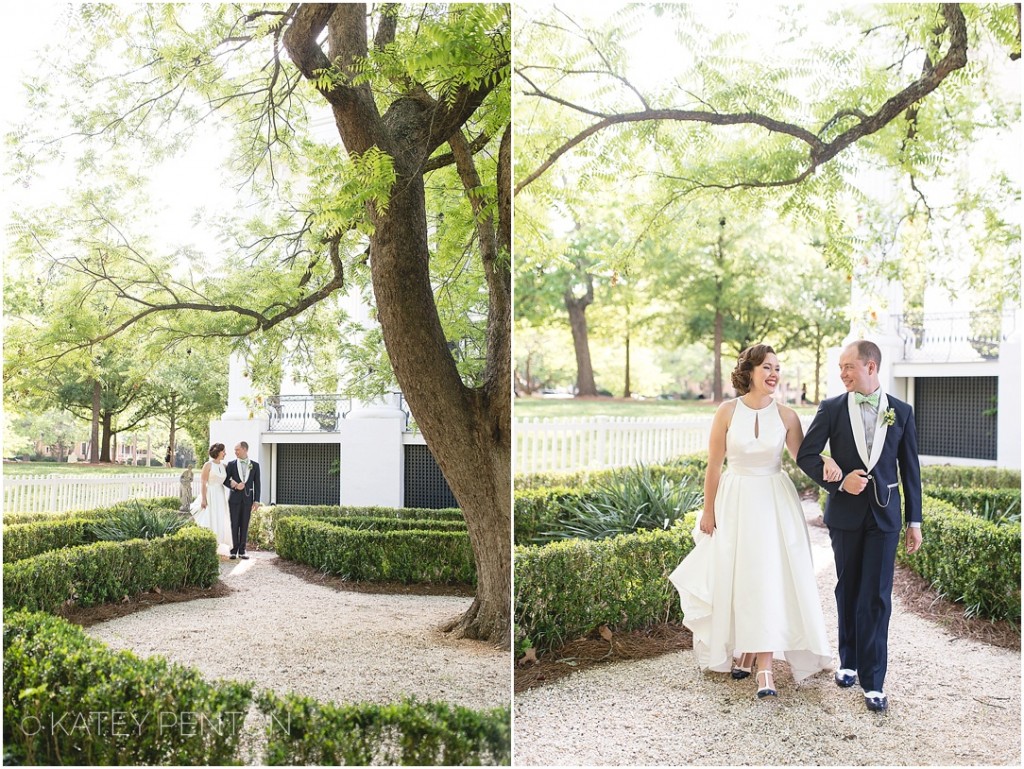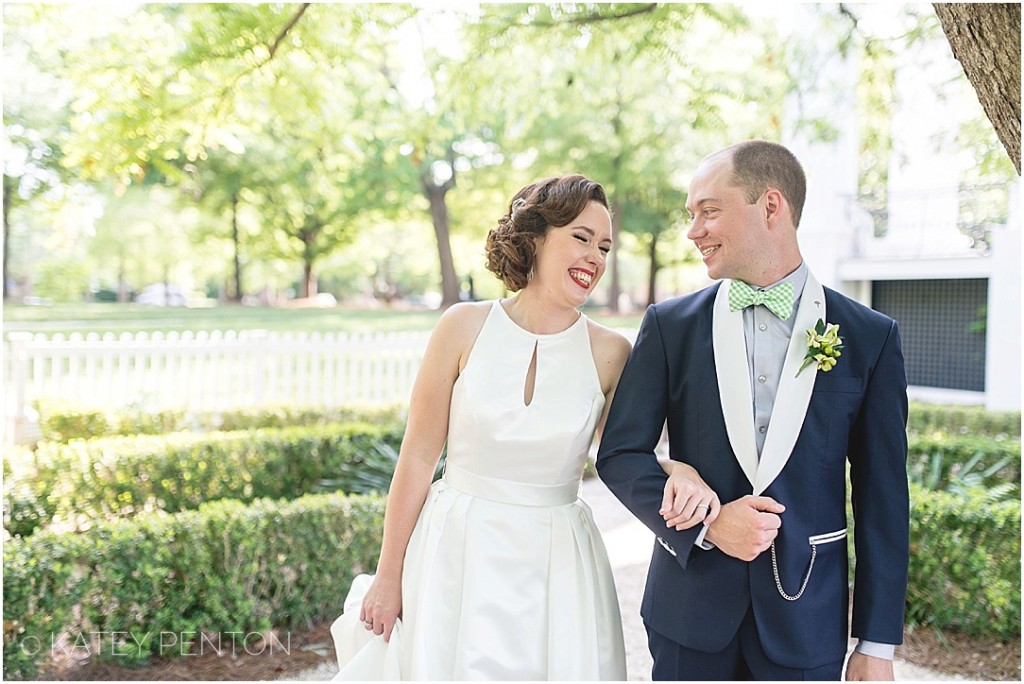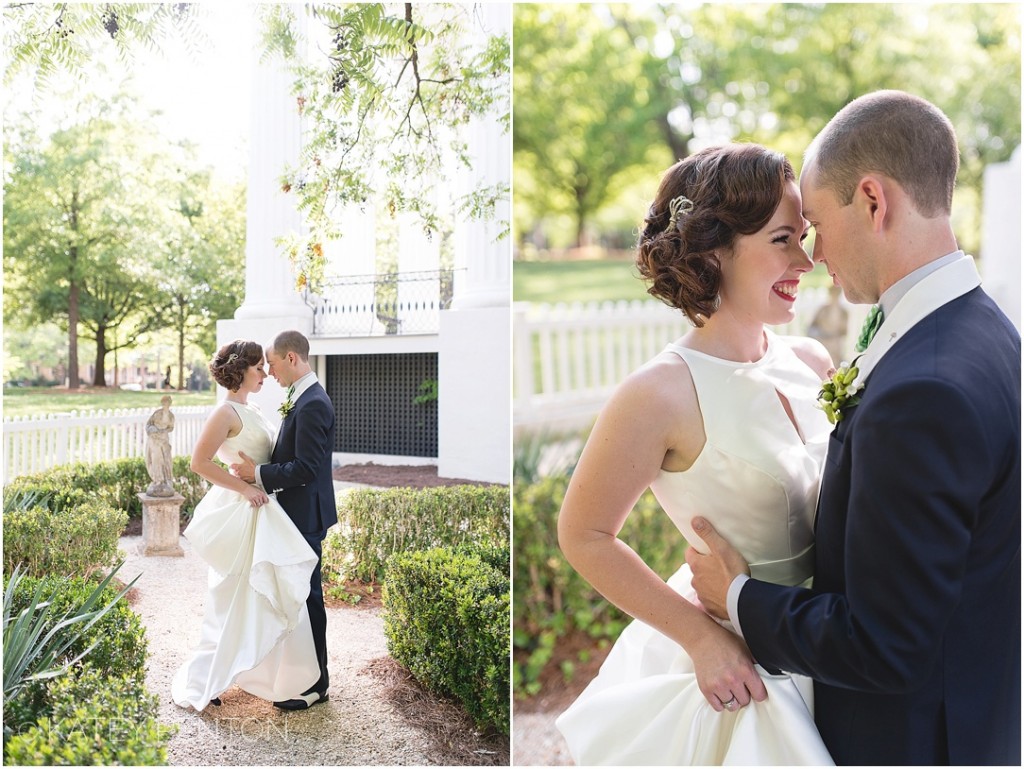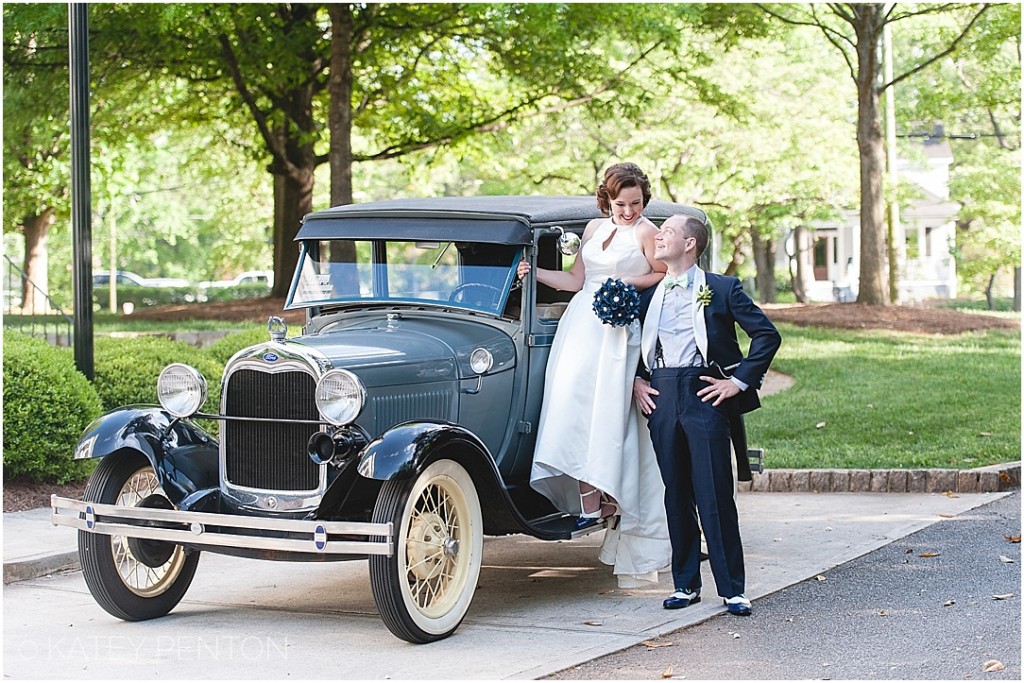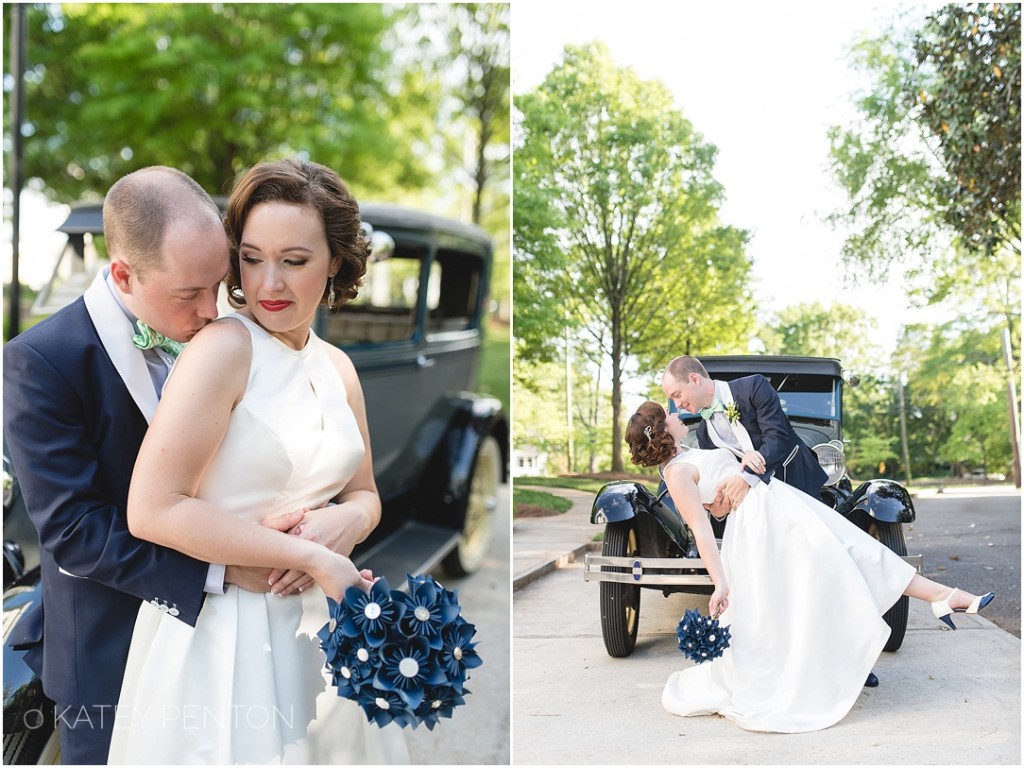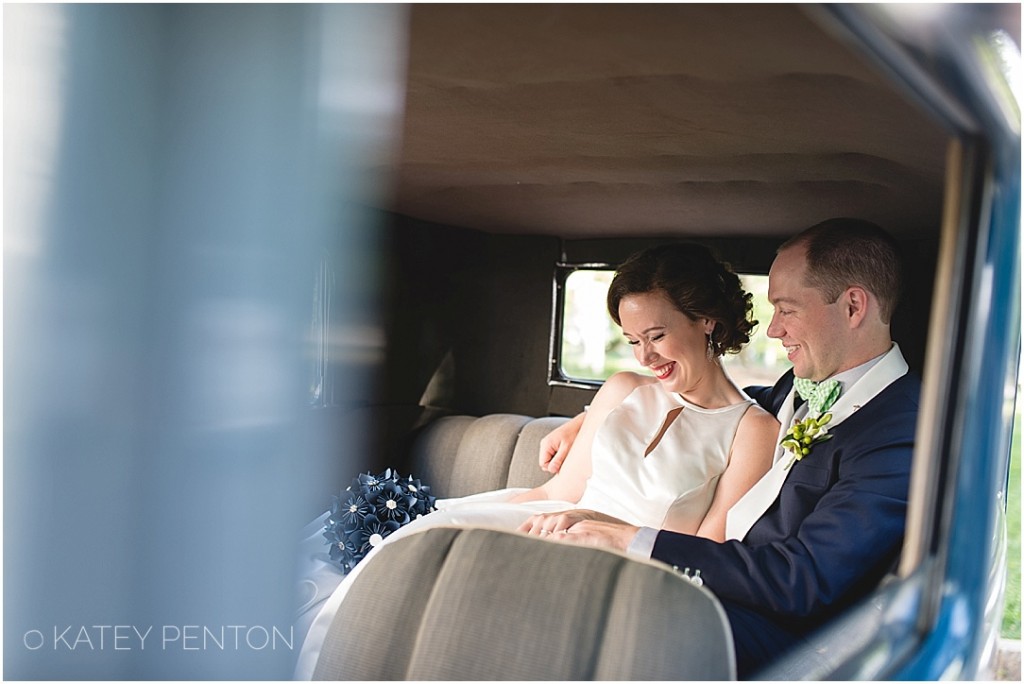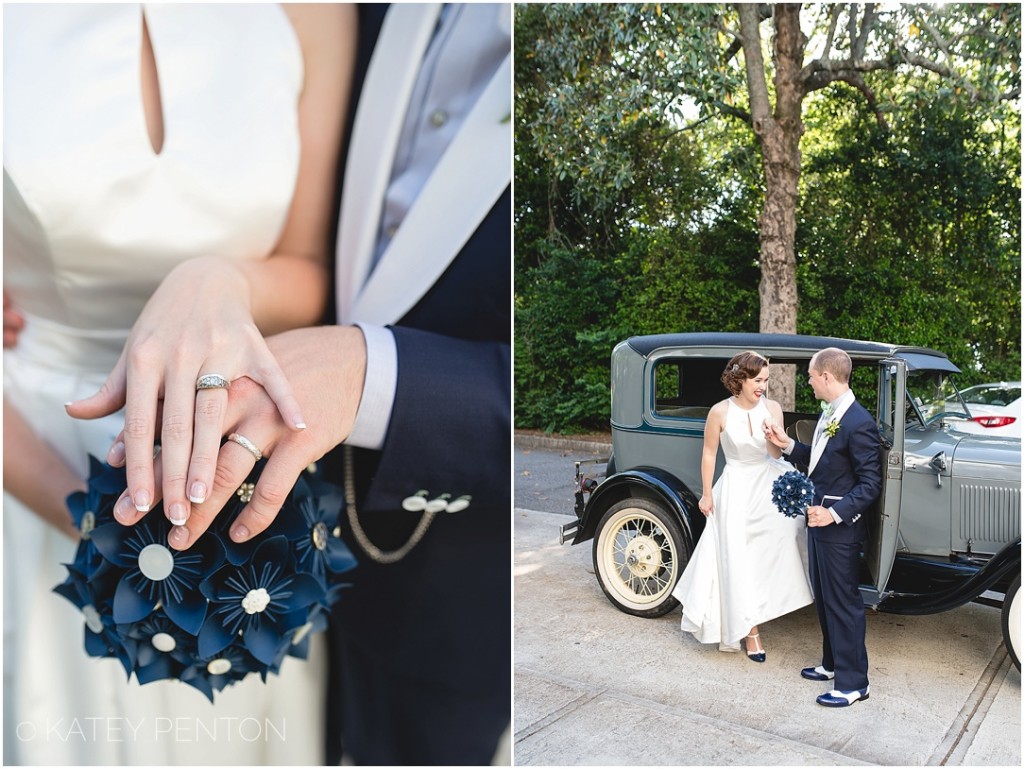 The cake toppers were handcrafted by Ray's Grandfather, David Premo. The woodworking on the toppers were beautiful!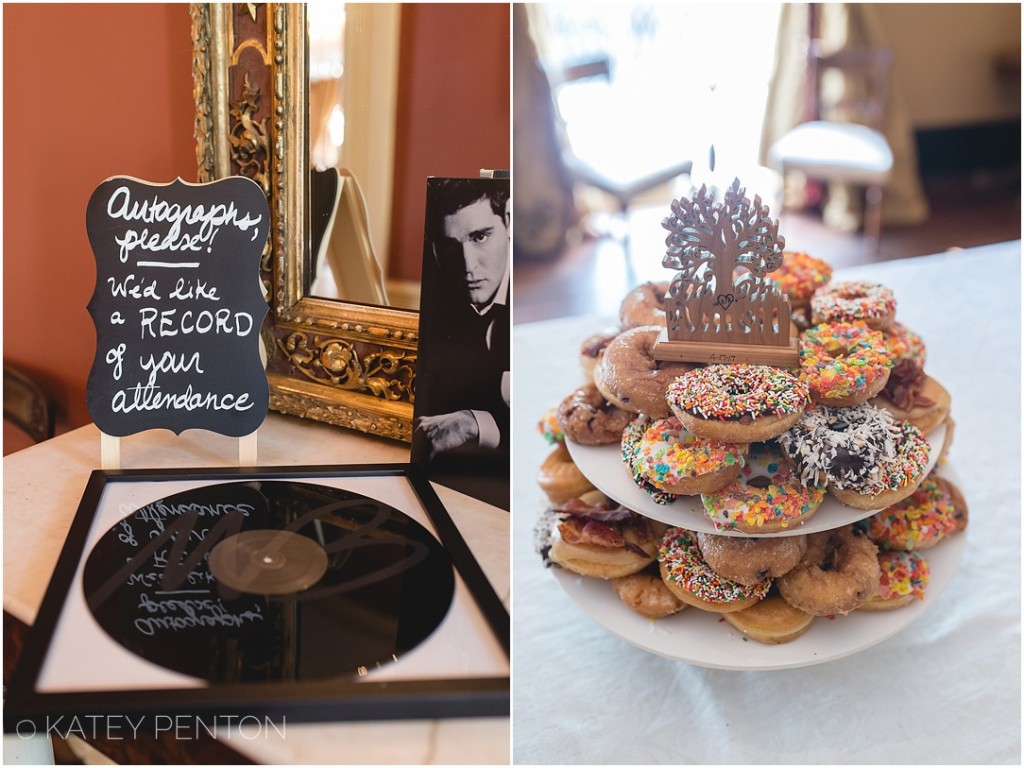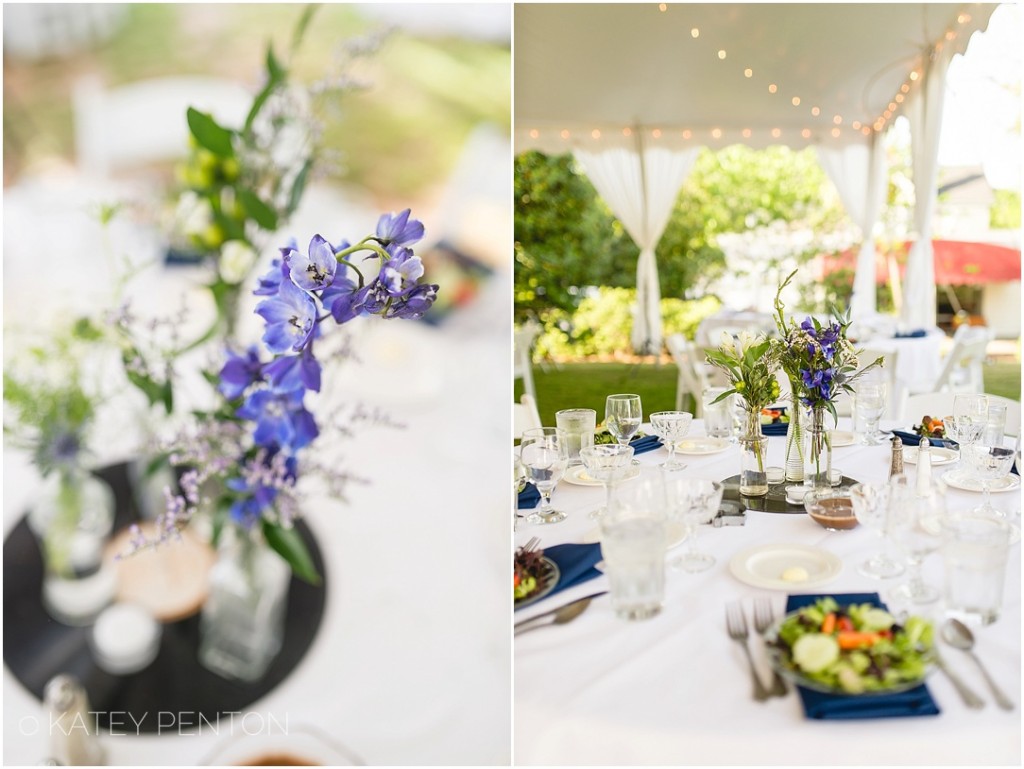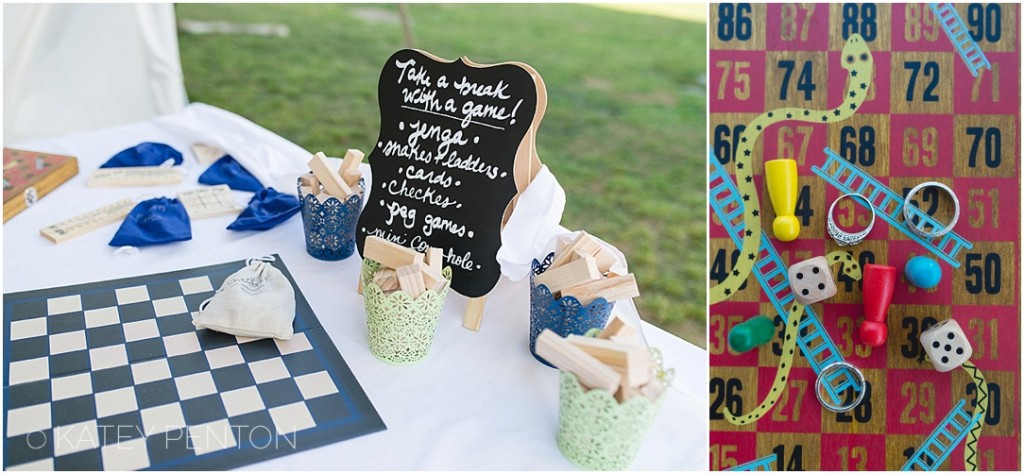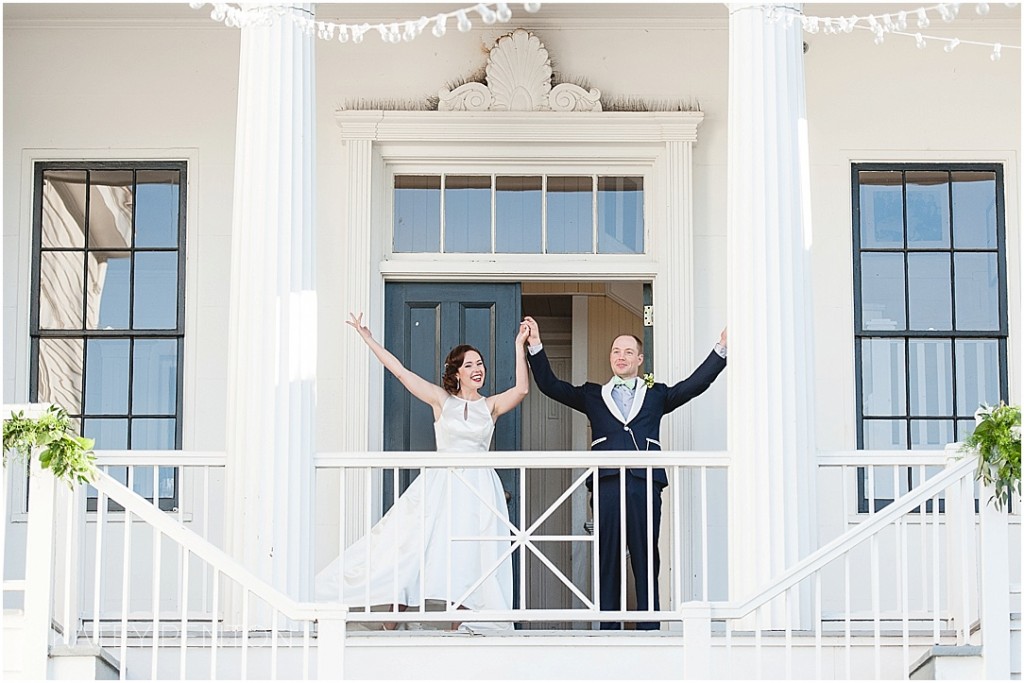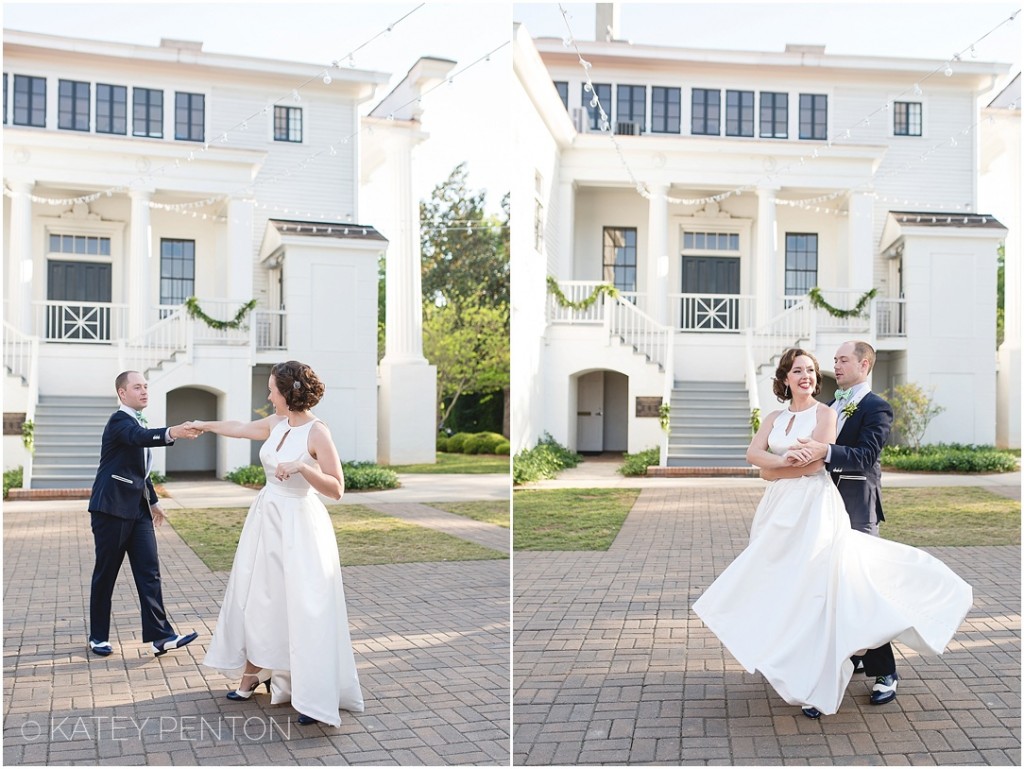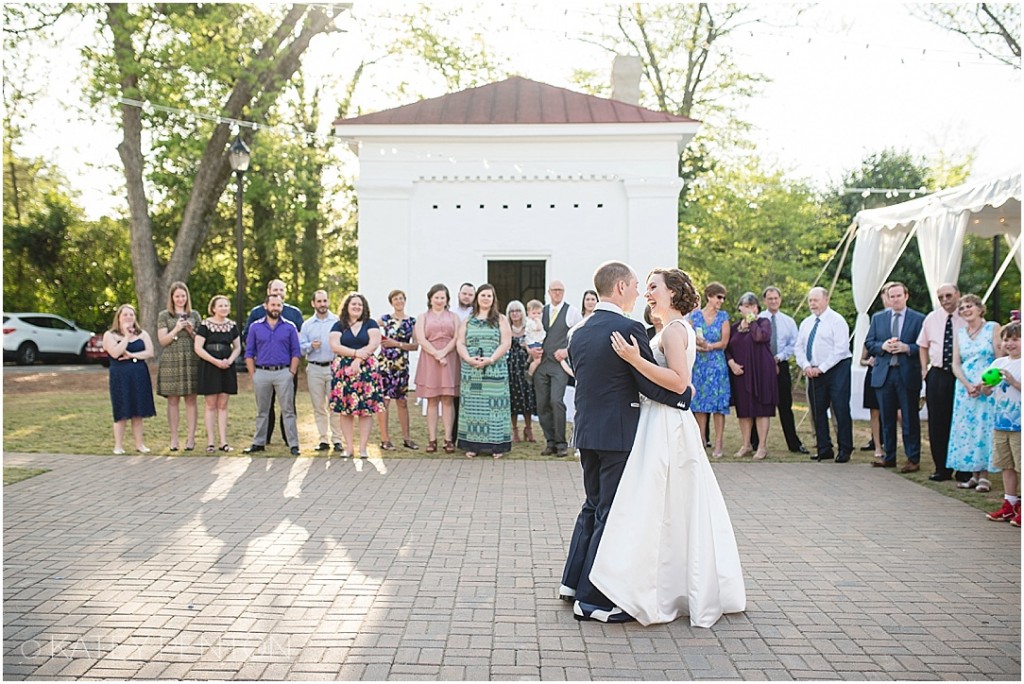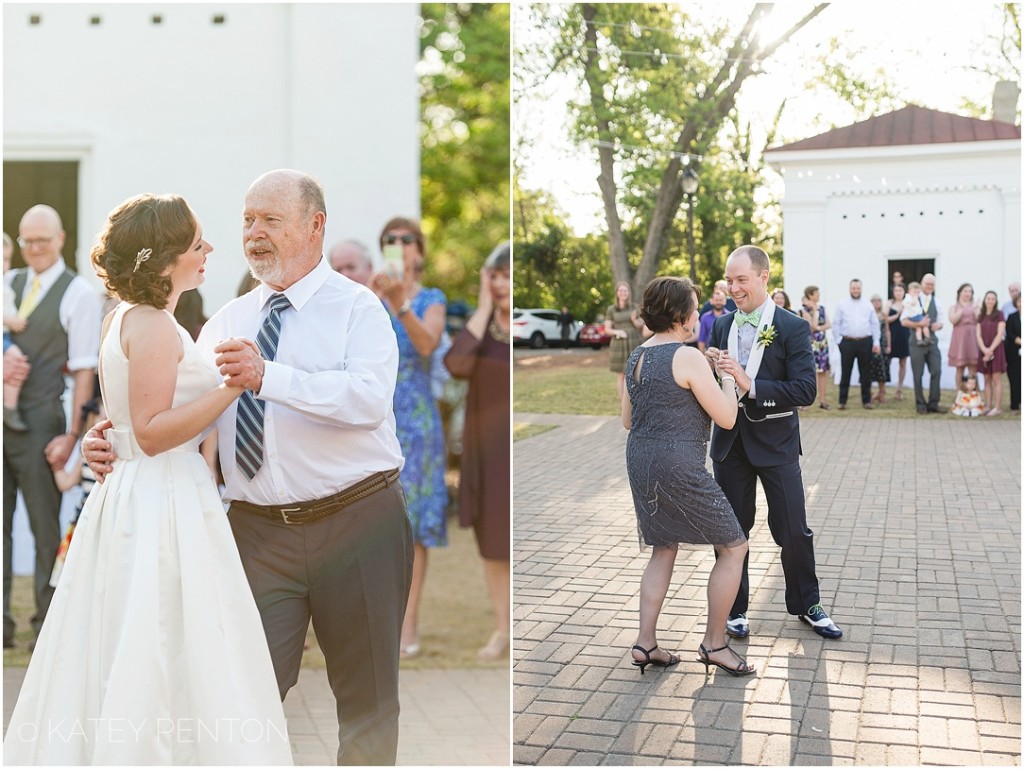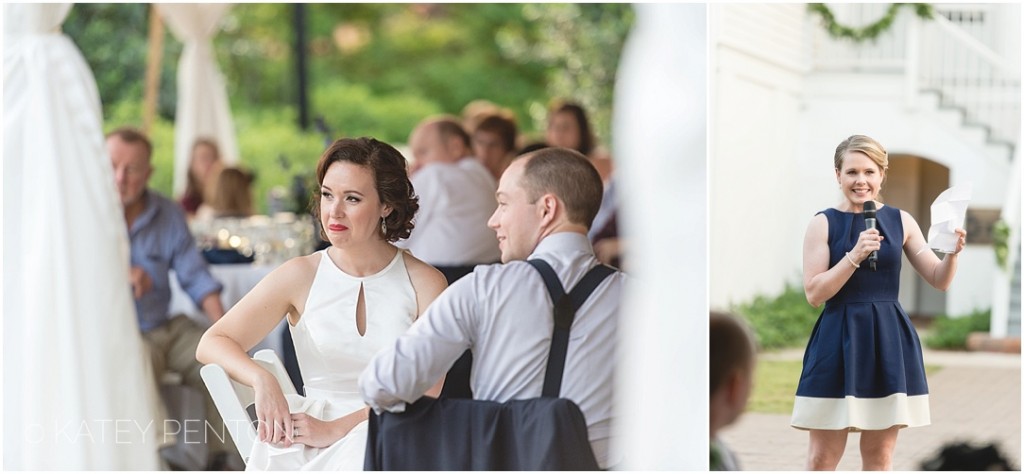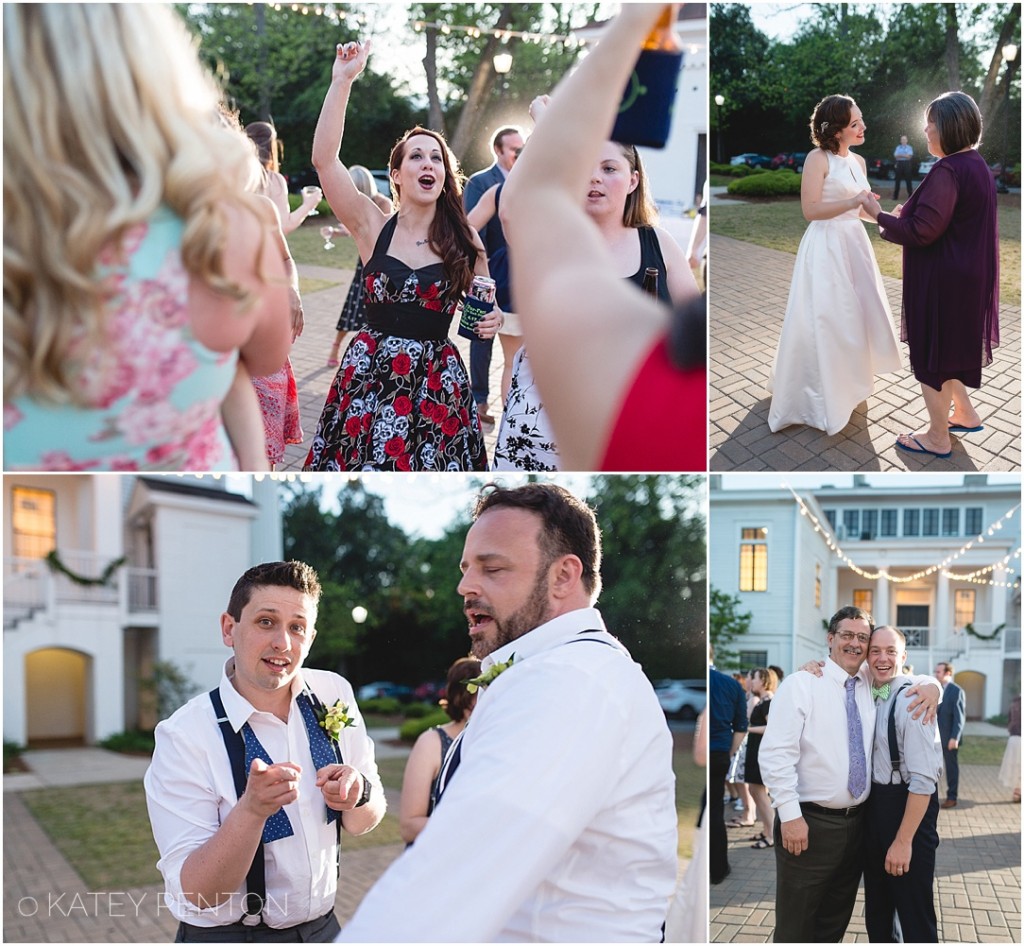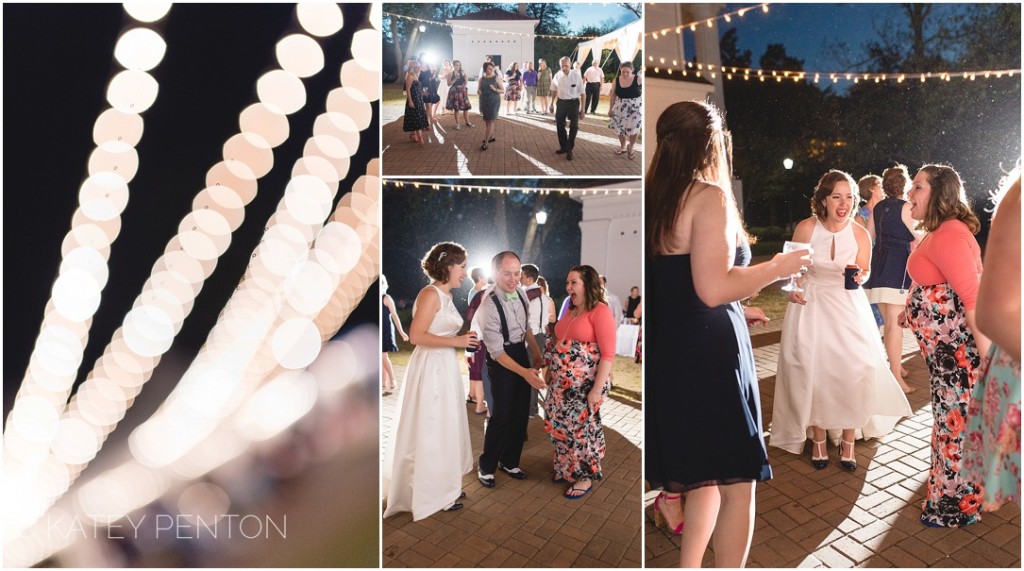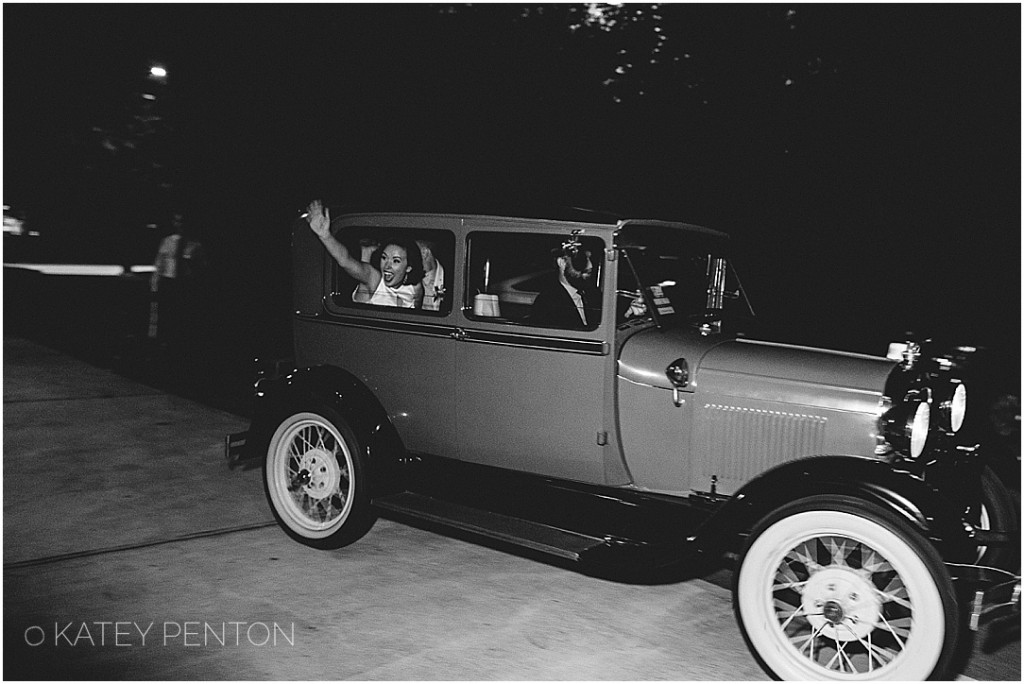 And here are all of the people that helped to make Kristina and Ray's day run so smoothly and look so beautiful!
Ceremony and Reception Location- Taylor-Grady House
Wedding Coordinator/Planner- Whitney Downs with Whitewood Events
Florist- Flowerland Athens, GA
Catering- Trumps Catering
Groom's Cake- Donuts from Ike and Jane
Wedding Cake- Bee's Knees Bakery & Gifts
Hair- Republic Salon
Make-up- Jenny Sue Make-up
Wedding Dress- I Do, I Do Bridal Boutique
Bridesmaids Dresses- Modcloth, Luck Be a Lady
DJ- David with Sound Insight Productions
Photographer- Katey Penton Photography